Birmingham - Homewood
Country:
United States
State or province:
Alabama
Team leader
Dan Gardner
Contact
Admin
Login
---
Recent Blog Posts
---
Feasts of the Miraculous Medal & St. Catherine Laboure
August 23, 2019
---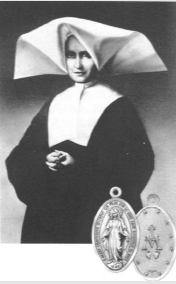 November 27th is the traditional feast day of Our Lady of the Miraculous Medal, followed by the feast day of St. Catherine Laboure on the 28th.  I'm praying we all took a few minutes to reflect on this amazing gift that God allowed Mary, in her great love and concern for us, to bestow upon us.  This year marks the 186th year.  Perhaps we can celebrate by sharing a medal with someone today.  Our Lady of the Miraculous Medal, pray for us!