Clearwater Beach Florida, WOW what a day!
August 18, 2019
---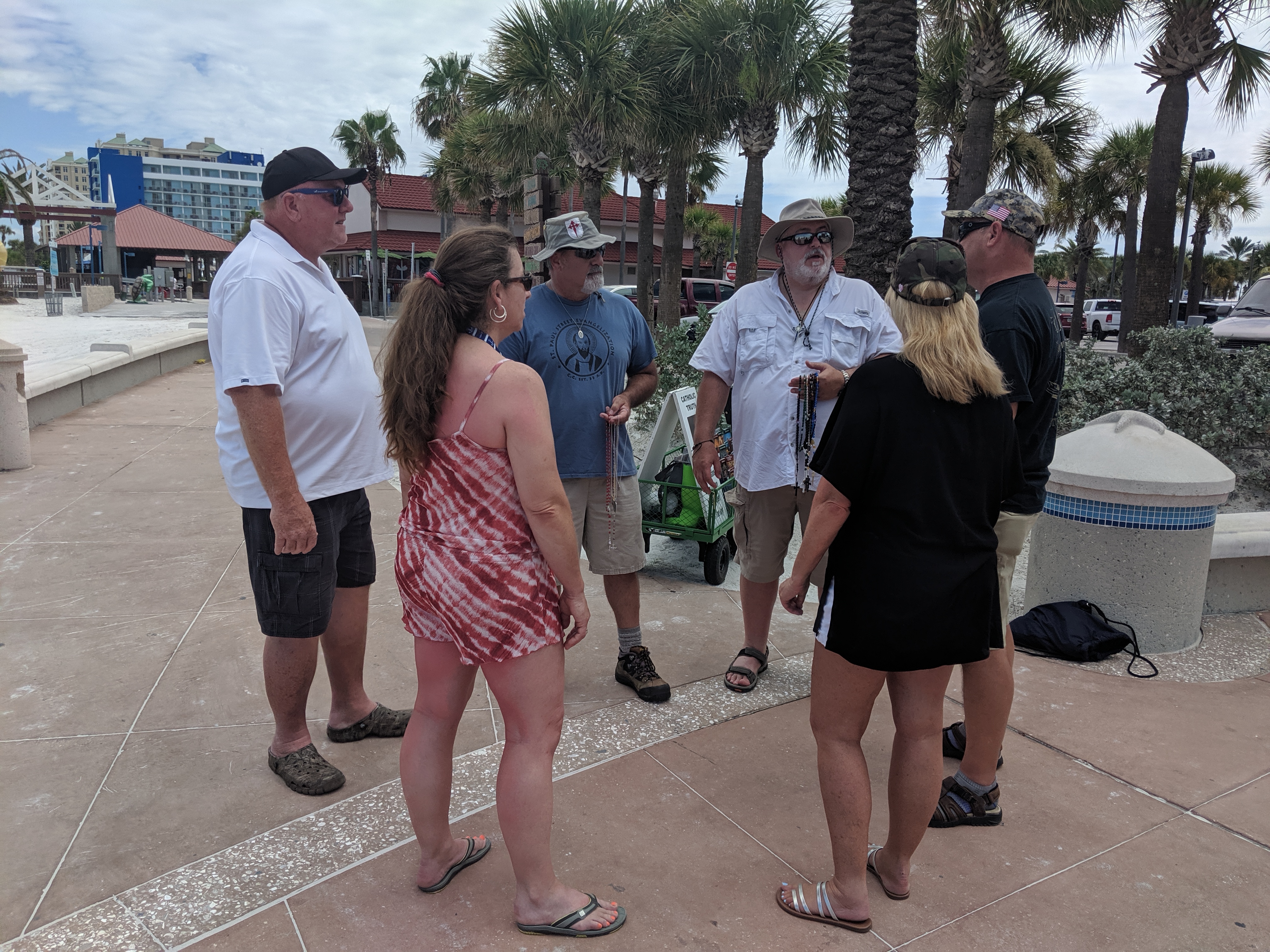 To All Those Reaching For His Cloak!
With two brother Knights we went out to the entrance to the beach for about 3 hours.  I have never seen so much fruit!  Of about every 100 people going by about 30 stopped to talk to us.  I estimate about 80 Rosary's and countless Miraculous Medals given out.  People from all over the country.  Deep discussions of our faith in Christ, young, old and fallen away.  So much hope and so much appreciation for being out there defending our faith and welcoming others to it!  Two healings and with amazement in their eyes they raised there hands in praise to Jesus!  What a sight to see.  THANK YOU JESUS!
Mark Kollar
Leader
North Shore Chapter
Saint Paul Street Evangelization
Grand Knight
Knights of Columbus, Council 7331