[Data not found]
Country:
[Data not found]
State or province:
[Data not found]
[Data not found]
[Data not found]
Contact
Admin
Login
---
Team Badges
---
Recent Blog Posts
---
First Outing Under the Belt-Eye Opening Experience
September 4, 2021
---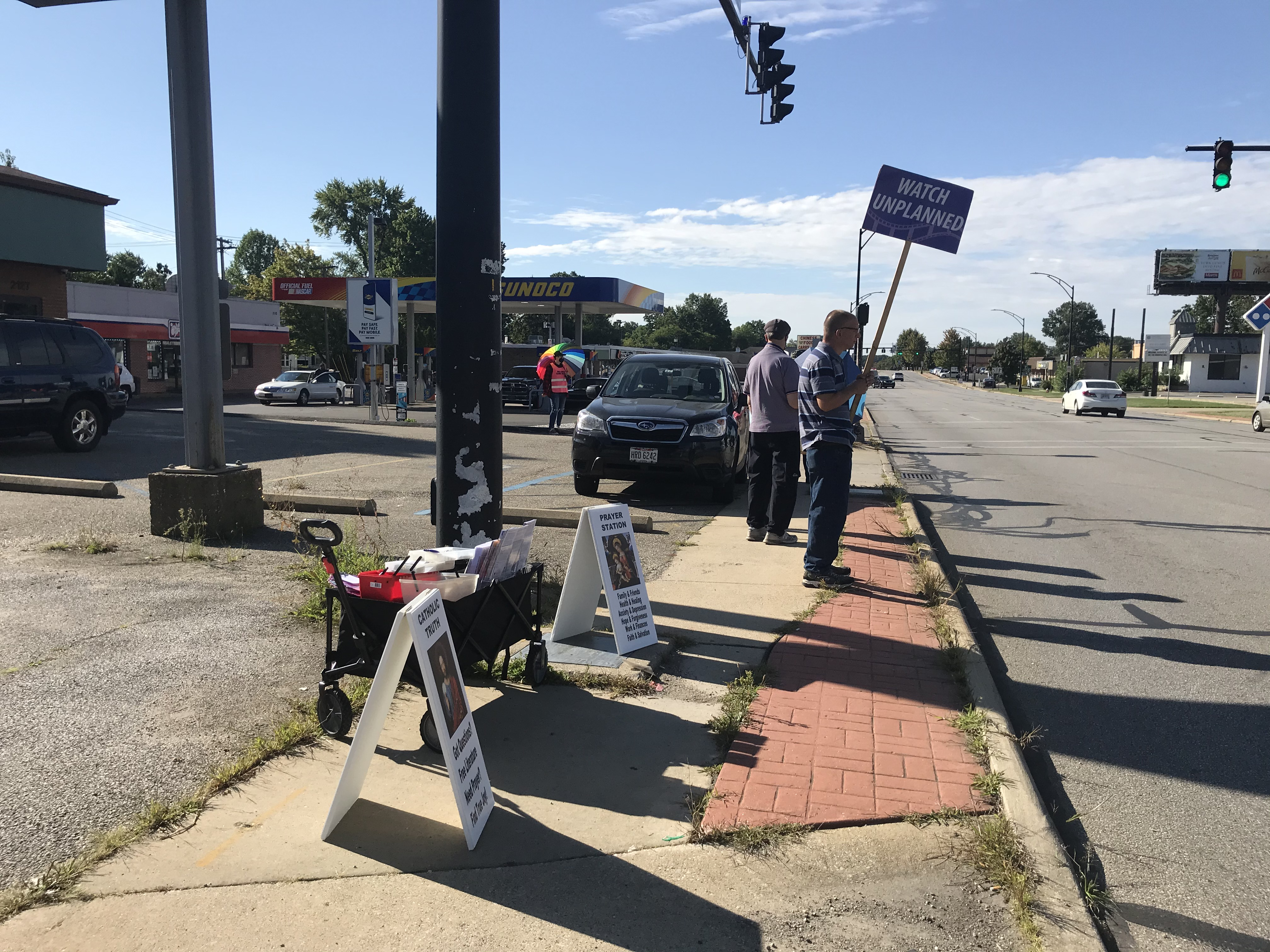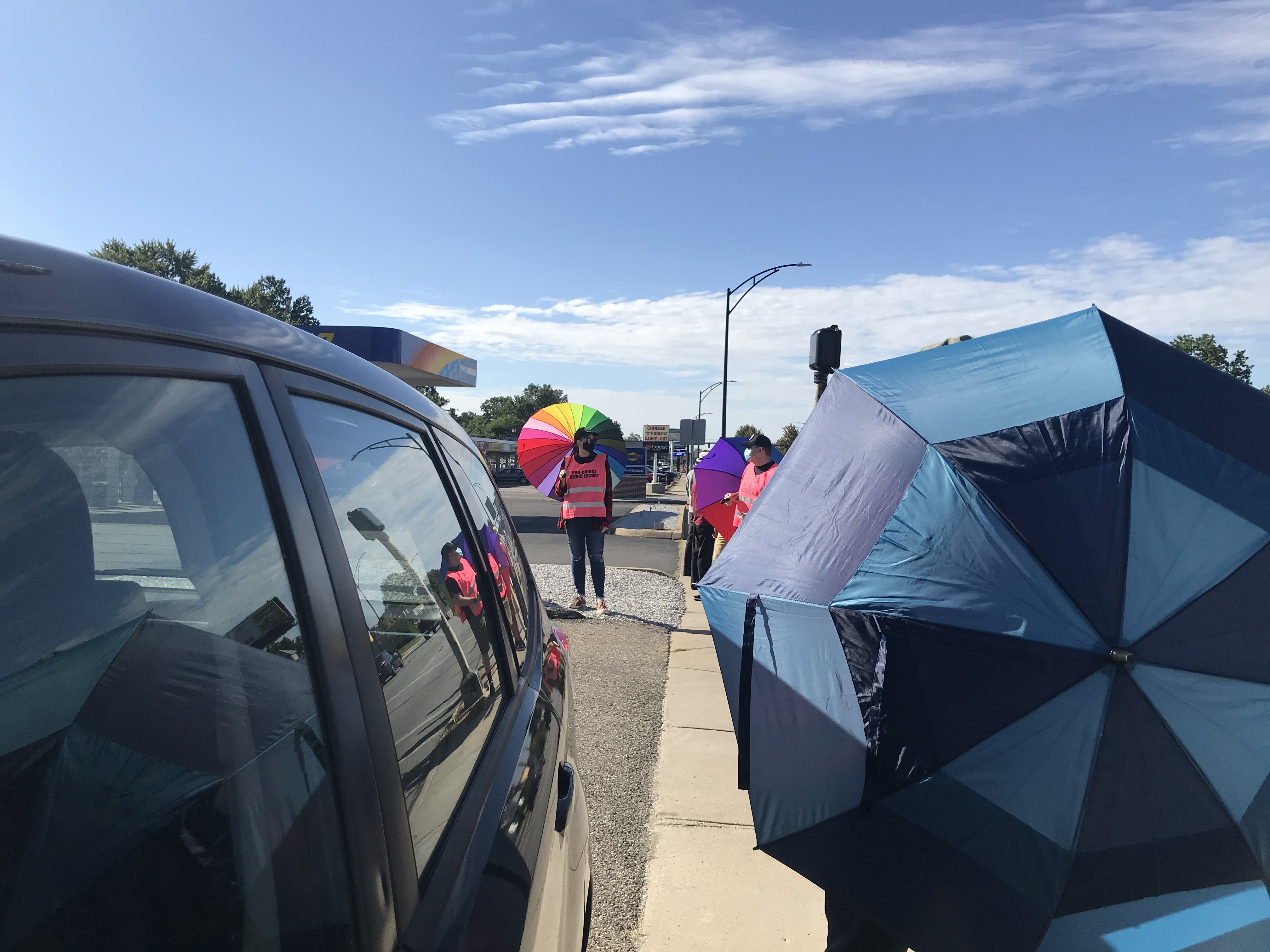 I was packed, ready and willing to go. I even had the names and descriptions of 3 people I felt the Lord wanting me to pray with. I came with expectant faith. Well, we came, we prayed. As a first outing I learned how to unfold and refold the wagon, though, like a gas station map, not the way it was originally intended. This is a sad, evil place. My prayer warriors were from St. Bernard Parish 5 in all. One couple was celebrating their 39th wedding anniversary by witnessing on the sidewalk. A few other Catholics, one from Mayfield Hts, came to pray. No other evangelists joined me today.
Prayer is sadly needed here. Actually, an exorcism is needed here. Hopefully we can line the sidewalk. Unfortunately, it's not a place for evangelization. As you can see, the "deathcorts" line the drive including the apron and you cannot approach the cars. The clients come in from both sides in the back and we are not allowed to go up to them.  My hope was to at least be able to pray with some of the clients, but they were unapproachable. I said several rosaries with my friends from St. Bernard Parish. I will go back, perhaps just with the Catholic sign and a back pack. I met a lovely pastor and his wife and 4yr old daughter from Holmes County. I gave my number to two nice Catholic young men in an effort to recruit them for our evangelization team. I met a lovely retired sister residing at Our Lady of the Elms in Akron. She was thrilled to see a Catholic evangelist!  I hope to meet up with her again! I gave out rosaries to the Catholics who were there who forgot theirs. Some of them took pamphlets to help their family return to the Catholic church. At least the cars honking on the street got to see a "Catholic" sign on the sidewalk for a change.
Just for fun, I struck up a conversation with two young men, evangelicals, who were preaching with their bullhorn. Their knowledge of Scripture passages quickly put me to shame. I will be more prepared next time, if we end up here again. I was like a toddler babbling in defense of the Catholic faith. They were kind and smiling, but what I didn't feel was love. I tried to talk about the Real Presence in the Holy Eucharist, but they had an answer for that which I was not equipped to refute. I need a Scripture scholar with me!!!!  This was a tough first outing. Until I recruit more people and gain more experience, I'll stick to Farmers' Markets and shopping districts. Perhaps the people there will be more amenable to receiving prayer for healing and hearing the word of God. I was joyful to see a sidewalk full of Catholics there, however!  I ended my afternoon before the Holy Eucharist, praying for the women who left that clinic with bags of drugs today, and for those misguided souls who serve as "escorts." #ComeSoonLordJesus #MultiplyMyLoavesAndFishes