Immersion at the Farmer's Market
July 19, 2022
---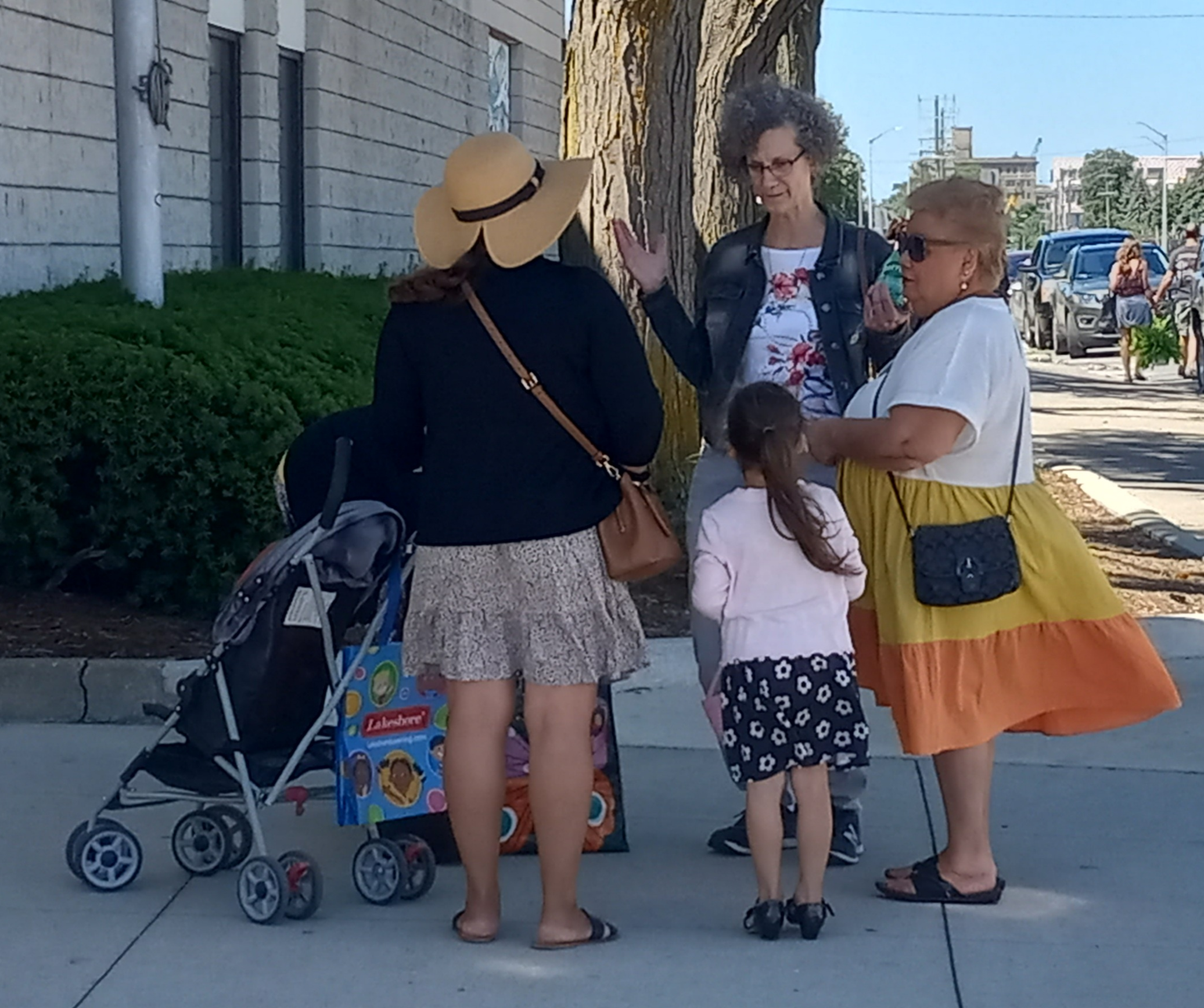 Over thirty evangelists went to Eastern Market during the recent Immersion conference. We split into eight teams of four evangelists and covered nearly every block surrounding the huge market. I spent most of the time with Stephen, a student from the University of Illinois.
We offered a Miraculous Medal to a man who approached our table. I asked if he is Christian and if he goes to church. He explained that his father was Muslim and his mother a Christian. Because of this pluralism, he didn't believe that any one religion is right or wrong. I tried to explain that it is a logical fallacy, that there's no way that they can all be true when they have fundamental differences. He didn't want to talk any further but he did put the medal around his neck as he walked away. Mother Mary, lead him to salvation in your Divine Son!
Dan, a team leader from Alabama, spoke to two young Catholic women, including one who recently graduated from Ave Maria University. Dan challenged them to evangelize and invited them to join our team that meets there at the market. Stephen later approached them and also encouraged them evangelize.