4/2/22
April 8, 2022
---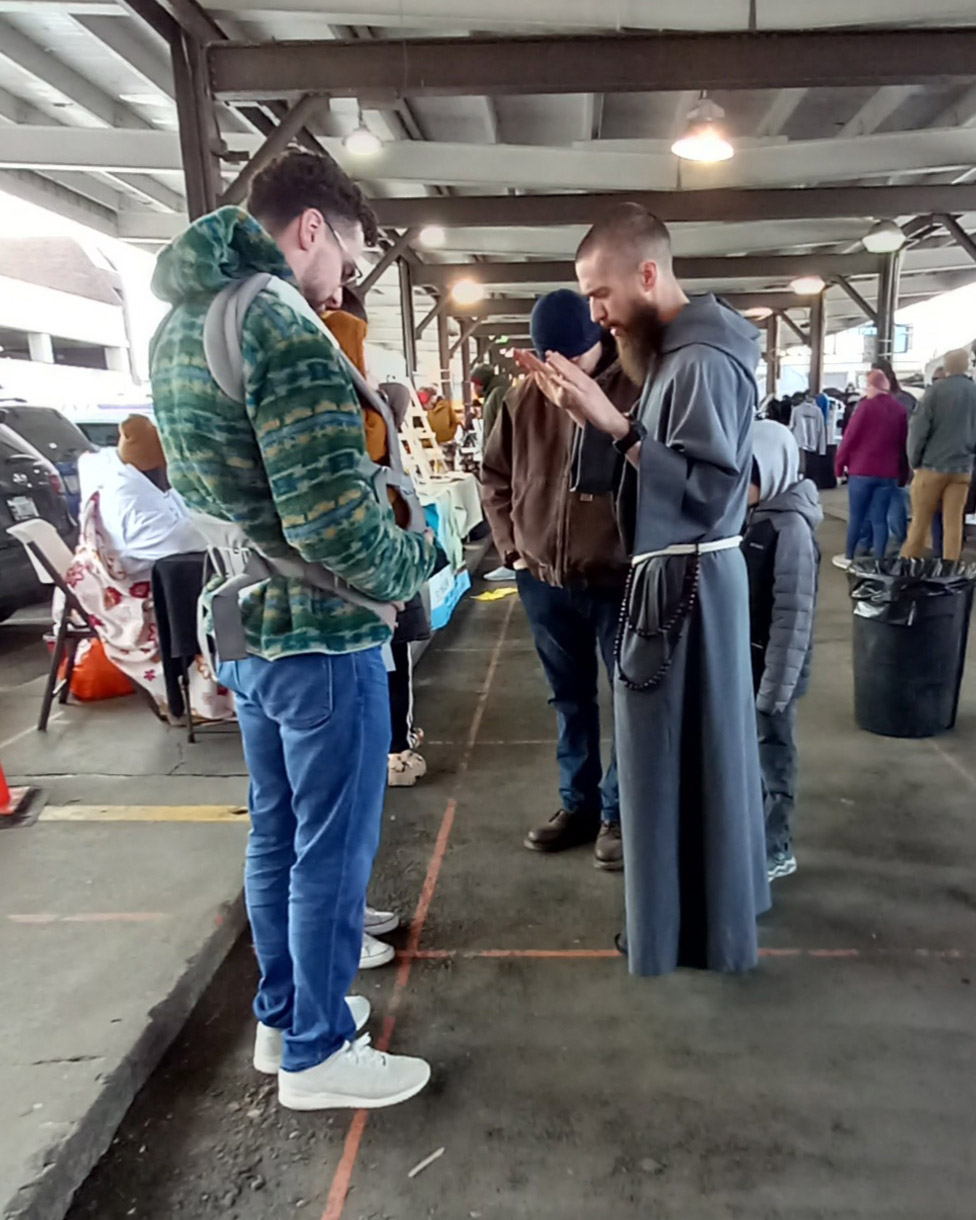 Brother Andre, Steve, and I evangelized at the farmer's market last Saturday. Like the previous week, it was fairly cold, so we walked around the covered sheds rather than stand on the corner outside.
Steve offered Miraculous Medals to two different Muslim men. The first, a father and son selling shawarma, accepted the medal and crucifix. Steve explained the medal as an image of the Blessed Virgin Mary and it has led to many miracles. The second man, selling fruit, bluntly declined. Steve said "Jesus loves you" and kept on walking.
Mark approached Norma, an elderly woman asking people to sign petitions. Norma grew up in Southern California and attended one of the Spanish, Franciscan mission churches. She had fond memories of the San Luis Rey and that community. Mark offered to pray for Norma and she asked us to pray for a relative who was recently diagnosed with a serious illness. We prayed for Norma, her family, and complete healing for her relative. We also gave her a Miraculous Medal, which she put on immediately. Norma shared her testimony of her healing from breast cancer, which has been in remission for nearly 20 years, and she gave all of the credit to God. She shared how she firmly believes in a loving God and she is thankful for all of her blessings.
As you might expect, a Franciscan habit really stands out in a secular marketplace. Several Catholics approached Brother Andre and asked what religious order he was from — Franciscan Friars of the Holy Spirit. In a few instances, we explained that evangelization is a responsibility for all Catholics, especially the laity. We talked to a FOCUS missionary and he expressed interest in joining us sometime soon. A group of four young women visiting from Chicago stopped and talked to Brother. We encouraged the women to join one of two SPSE teams near them and gave contact info to follow up.