First Farmers Market a Success
September 16, 2019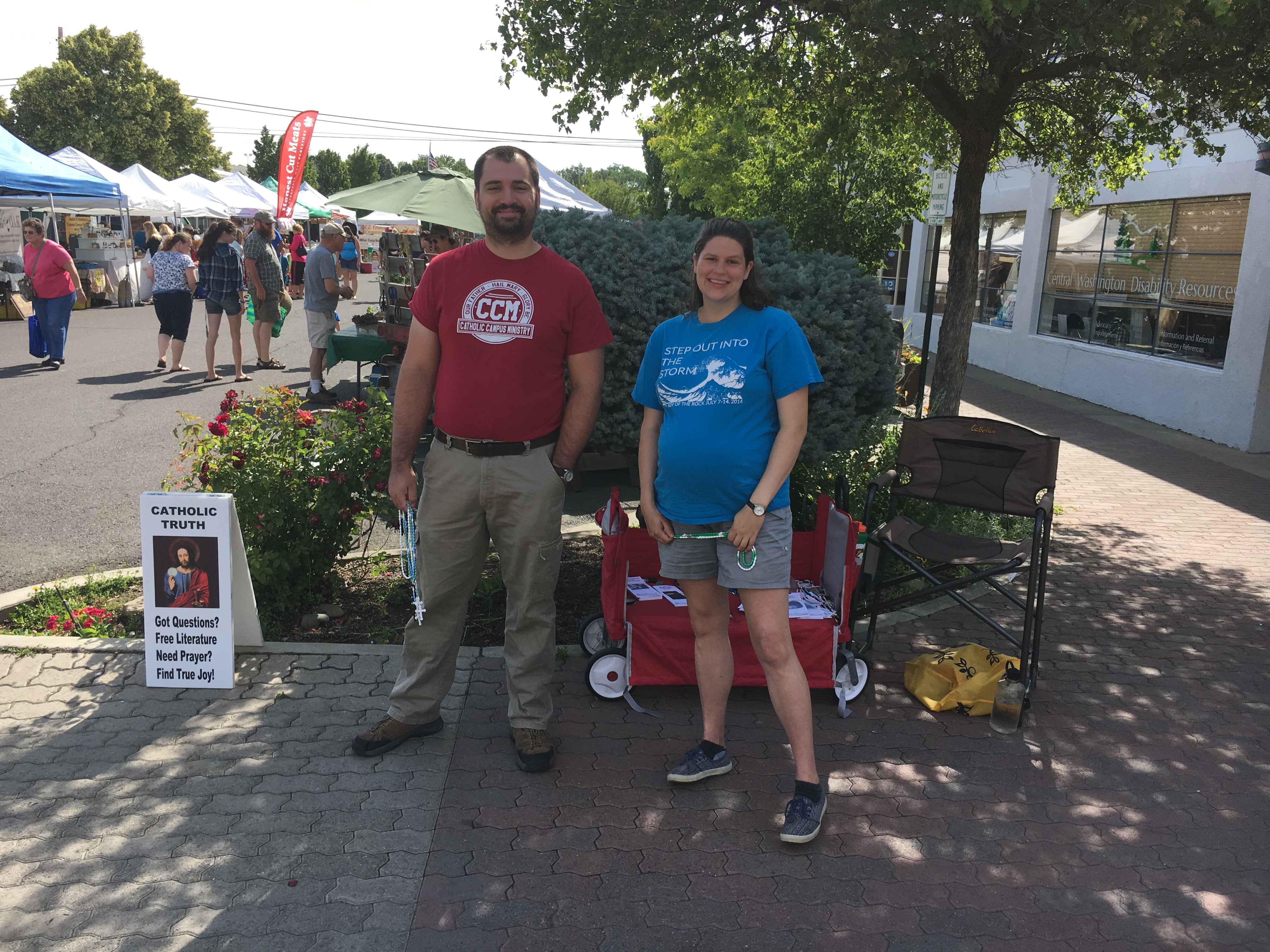 Marcus and Emily at the Farmers Market
The Ellensburg Street Evangelization team was able to hit the streets for the first time this summer and it was a great success. We set up on a shaded corner and greeted passersby with smiles on our faces. We were able to hand out about a dozen rosaries and even a couple of miraculous medals.
We spoke to a woman who has been away from the church for a number of years but has been feeling a draw back to the faith. She is currently attending a church in another denomination but has been noticing that something, namely the Eucharist, is missing from her life.
Another woman we spoke with was raised as a a Christian but has been drawn towards the Catholic Church. She told us that she watched Mass on EWTN everyday, so we invited her to Mass at St. Andrew's to experience the Mass in person.
All in all, we had a great time and enjoyed the opportunity to give the Church a presence in public. Please keep us and those we speak with in your prayers.
Read more...
---
Read more...
---
Read more...
---
Read more...
---