Gaithersburg
Country:
United States
State or province:
Maryland
Team Leader
Nancy McCambridge
Contact
Admin
Login
---
Team Badges
---
Recent Blog Posts
---
God Hears the Cries of the Poor
March 10, 2021
---
I love the passage from Hebrews 10:23 - Let us hold unswervingly to this hope that we profess, because he who promised is faithful.   I met this lovely couple five years ago when I first started attending the Gaithersburg Chapter.  Vladimir and Rosa are their names.  They were homeless and very much need of prayer.  I kept on seeing them over the years and kept on praying with them and for them for their housing situation and addictions.  Rosa had mentioned to me that she was in needed of new clothes as some people had stolen her's.  Many people were very generous and we compiled some very nice things for her.  Since Covid hit I haven't seen them for quite a while.  I saw them for the first time however today and was overjoyed to hear how they were doing.  God answered our prayers over these long years.  They not only have their housing situation solved, but Vladimir is free from his addiction to alcohol and their children are receiving their first Holy  Communion at the nearby Catholic Church.   I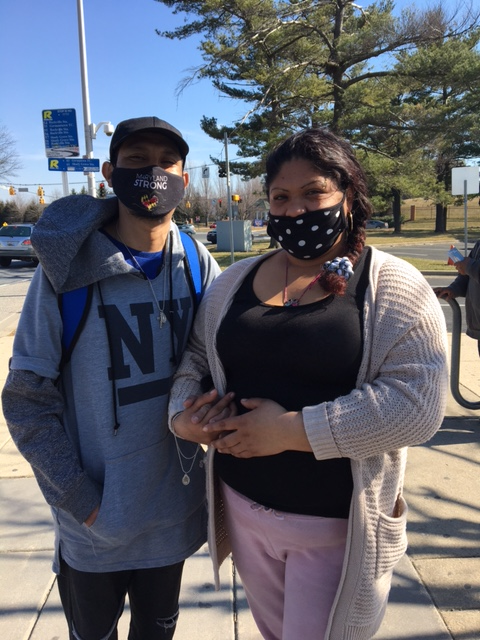 thank God for answering our prayers.  His faithfulness and love endures forever!