Indiana Catholic Men's Conference
September 16, 2019
---
The St. Paul Indy team was invited to set up a table at the Indiana Catholic Men's Conference on November 19, 2016. As many as 800 men attended this years conference. A Eucharistic procession through the streets of downtown Indianapolis took place from the convention center to St. John the Evangelist Catholic Church. It was a wonderful sight to behold, some 600 to 800 men following our Lord, under the appearance of bread, to offer Him and ourselves to the Heavenly Father.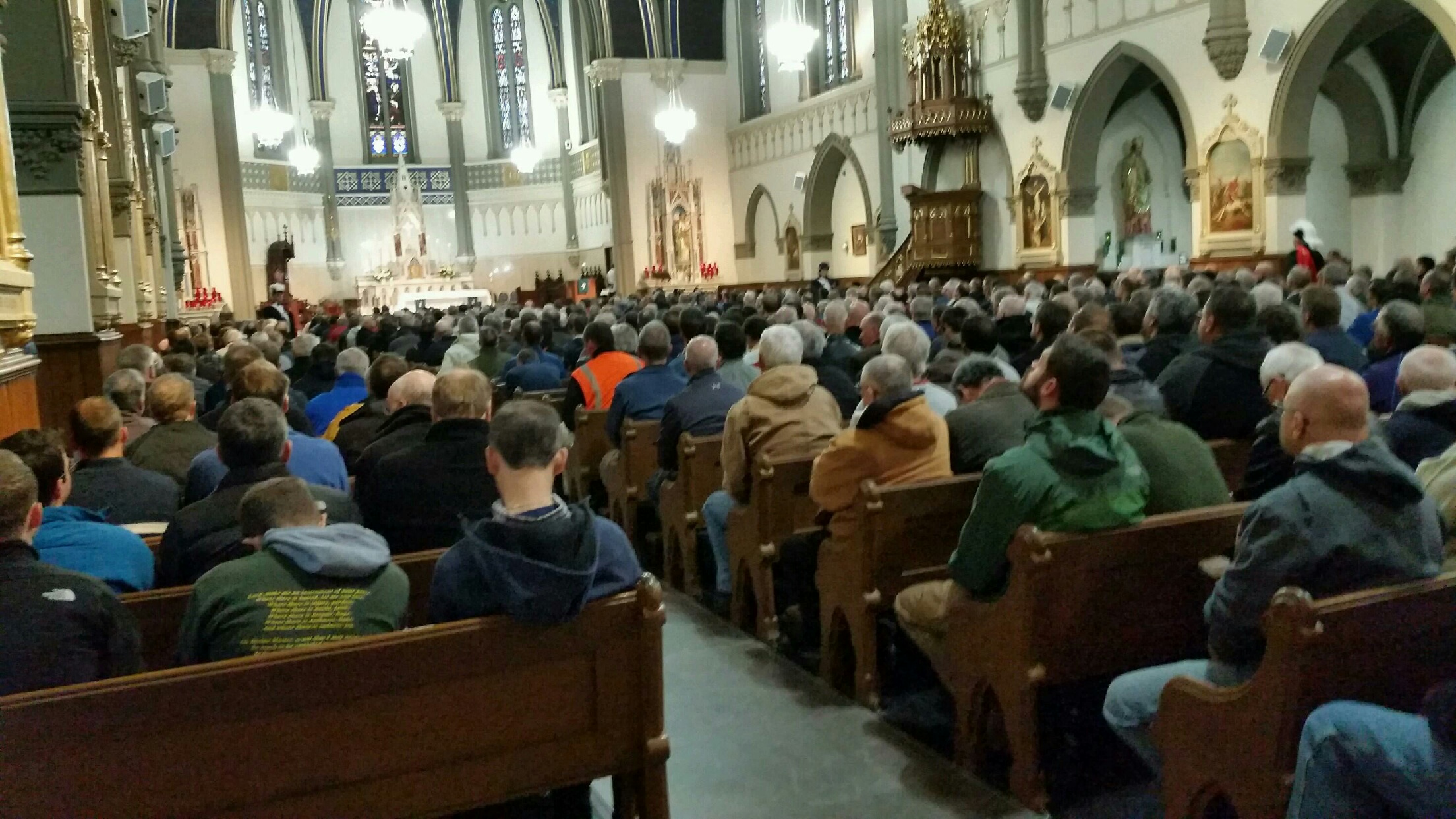 There was much interest shown in evangelizing at the conference. Men were signing up for the St. Paul Street Evangelization (SPSE) newsletter as well as for information about our February 11, 2017 evangelization training workshop.
As with so many Catholics who are unsure how to share the faith with strangers and even with family these men were eager to learn about the non-confrontational approach utilized by SPSE. Some who are comfortable evangelizing wanted information to take back to their parish.
Many men were interested in learning about St. Paul Street Evangelization
Eric's second time serving.
Jamison's last official service as our Team Leader
The Indy chapter would like to thank Jamison for his on-fire determination to get this chapter started in Indianapolis. We ask all those who read this post to join us in praying for Jamison as he discerns religious life as a Franciscan Friar.