Annual Seafood Festival
October 11, 2022
---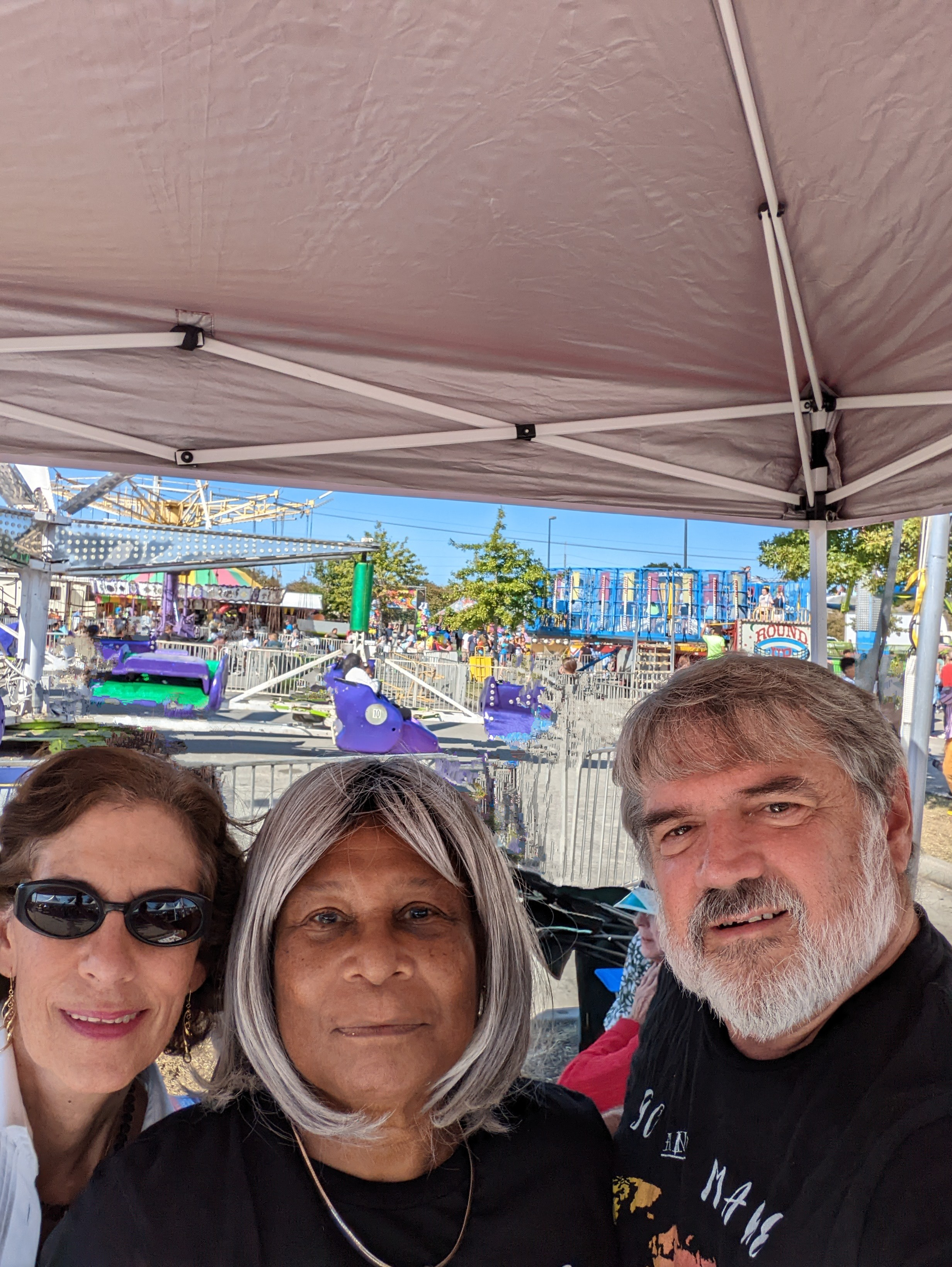 Photo above from left to right: Martha Venegas, Dr. Grant and Chuck Luquet pose for a snap shot.
The Kenner Team greeted every passer by of our booth with a smile as if they were "old friends" coming to visit.  None were disappointed with their free gifts and joyous conversation.  Based on the position of  the SPSE booth, I wondered if anyone would stop by since the music was very loud and lively.  However, over twenty persons stopped by the evangelization booth for prayer and consultation.  Nearly eighteen Prayer requests were taken to the Adoration Chapel.  It was there that the prayer warrior could escape from the loud band playing all the crowds favorites from bygone years, in order to concentrate on praying for the needs of parishioners as requested.
Our Team handed out hand-knotted rosaries along with the pamphlet "How to Pray the Rosary".  A few persons requested pamphlets to help their love ones return to the Catholic Church. Of most interest was the receptiveness of the podcast cards and the prospect of subsequent continuation of  their conversation.
At one point,  Our three evangelist were simultaneously engaging in conversation, Betty was evangelizing with an interested person; Martha was explaining the precepts of the St. Paul Street Evangelization Ministry with a parishioner and Dr. Grant was actively recruiting a parishioner to join the St Paul Street Evangelization Ministry.