Getting to Know Your Co-Leaders
June 3, 2021
---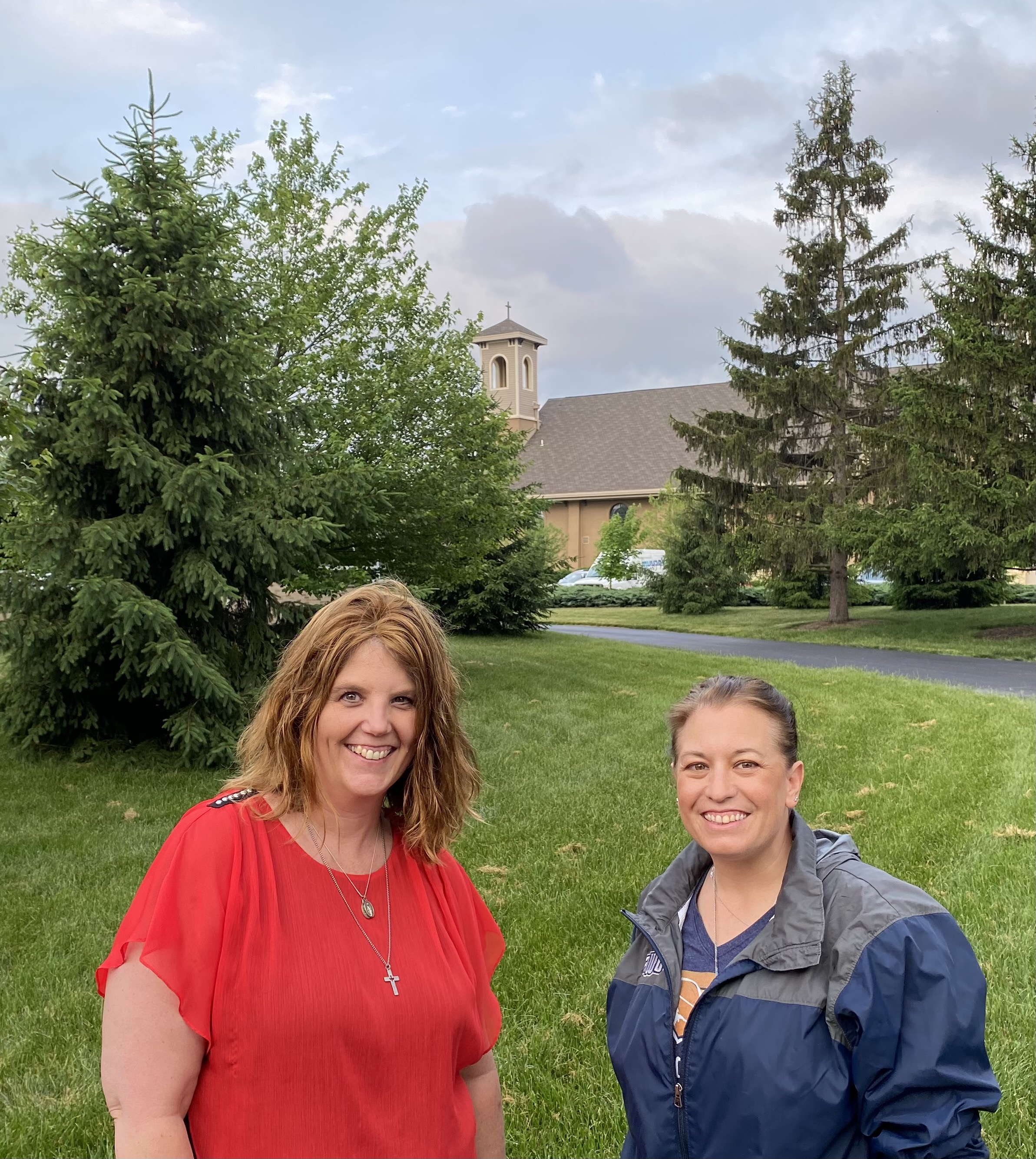 Charlotte Fister, Co-Leader
I have been married to Tom for 30 years, we have two kids ages 16 & 20.  We are members of St. Francis de Sales in Lebanon, OH.  When I have time, I love to read . . . anything.  Although, my current passion is listening to the Bible in a Year podcast, by Fr. Mike Schmitz.  As a family, our vacation is cruising the Caribbean.
I am a Catholic convert, I converted about 14 years ago, but I didn't really understand my faith until three years ago when I went to a Welcome retreat at my parish. It was at this retreat that I became filled with the Holy Spirit and wanted to learn more and get to know God and Jesus.  
When God speaks – I have been doing my best to listen.  So, when I kept hearing about those that are not Catholic or who do not know Jesus in relation to another Welcome retreat that I was a part of and at the closing of that retreat forming a new evangelization team was mentioned, I listened.  When we were asked to discern if we wanted to be the leader of this new team and every time, I turned on a podcast or opened the Bible, God was saying "I don't call the qualified, I qualify the called", I listened.
My hope is that when I am out on the streets, that the people that I am talking to become filled with the Holy Spirit like I was at that first retreat.  That they come to understand and know that God loves them just as they are, the same way I now know and understand that He loves me just as I am.
Lauren Connolly, Co-Leader
I have been married to John Connolly for 17 years, we have a 13 year old boy who is our entire world. We are members of St. Francis de Sales in Lebanon, OH. 2020 hit us hard as it has for many people, and we found ourselves middle aged and starting over. My husband and I started a drone business together called, JL Aerial Views. With his passion for maps and great customer service skills and my eye for photography and social media knowledge, it seems that we are following God's calling for us right now. As a family, we love to be outside- hiking, geocaching, biking, camping, and boating are a few of the favorites.
I am born and raised Catholic, even went to a Catholic High School. As an adult, I found myself a "Chreaster"- only attending mass at Christmas and Easter. I felt as though I was only ever going through the motions and never really understanding what this is all about. Like Charlotte, I had a transformational experience with the Welcome Retreat. My previous career was as a diver, so when the theme of the weekend was water, it grabbed my attention! God touched my life in many different ways during that retreat and my life has been forever changed. 
Going out on the street and talking about the good news with strangers is a bit nerve wracking, but it is also exciting. It only takes a moment for God to work through someone and completely turn their life around. I pray that these moments that we are out of our comfort zone, put people on the same path to salvation!