Jesus is Our Path to True Independence
July 31, 2021
---
On July 3rd, your St. Paul Str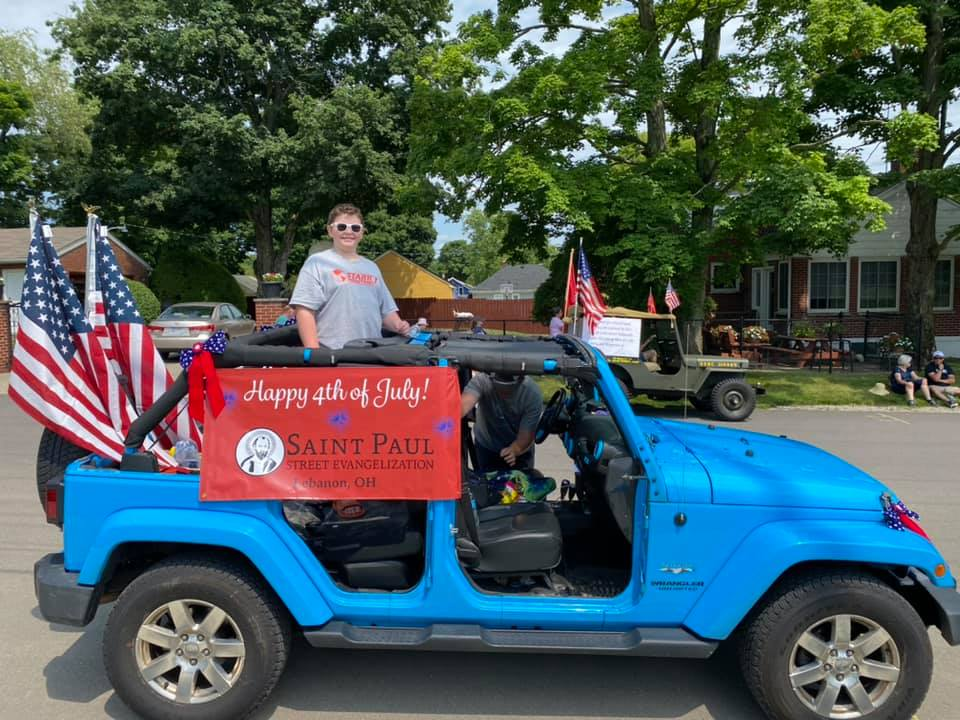 eet Evangelization Team had the distinct privilege to be in the City of Lebanon 4th of July Parade! It was a beautiful sunny day, perfect for an event like this. After a year like 2020, it felt good to be part of something like this. We were placed in the Jeep section because the vehicle we used for the parade was the Connolly's beautiful blue jeep- I'm not biased or anything ;-). Everyone was decked out in their finest red, white and blue. There were streamers and glitter, flags, musical instruments, and tons of cheering throughout the ordeal.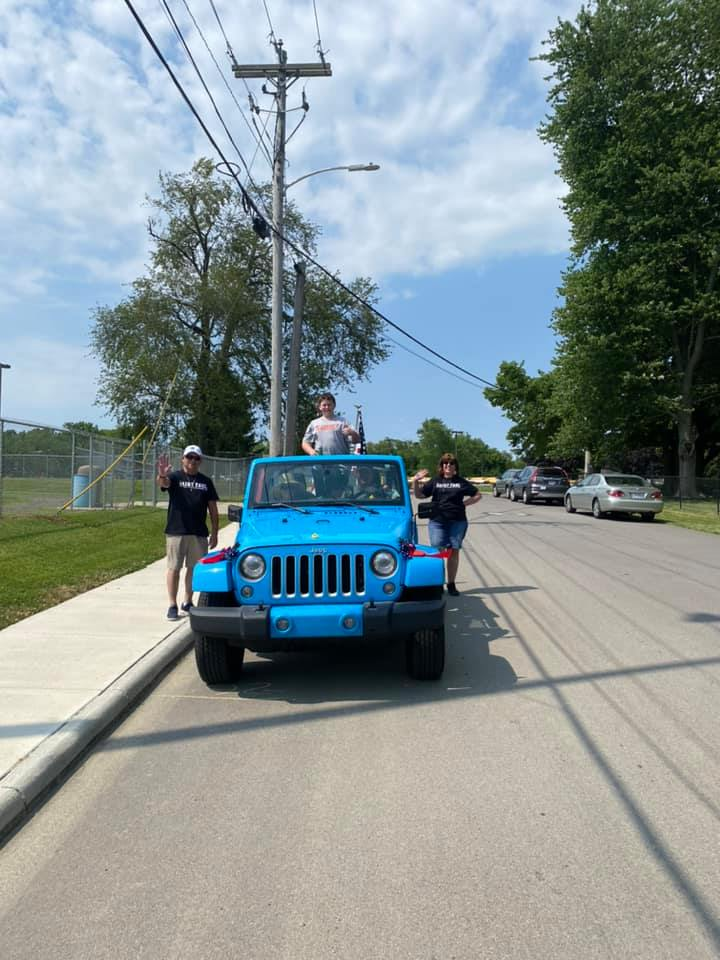 Deacon Jay, Charlotte, and Lauren were running around handing out crochet crosses and packets that contained a rosary, a card on how to pray the rosary, and information on how to get ahold of the St. Paul Street Evangelization in case anyone has any questions. John drove the Jeep with Kathleen riding shotgun and Connor Connolly waving to people from the backseat. At some point during the parade while ducking and weaving around the pom-pommed (spelling?) fists of cheerleaders, it became pretty obvious to us why people throw things at parades instead of personally handing them out. However, a package this precious deserves a by-hand face to face delivery.
Admittedly, handing out rosaries is not something that is typically heard of, but it was well received. Some people were genuinely excited to receive the rosary and the children loved picking out crochet crosses that matched the color of their shirt. Overall, the event was a success!
Celebrations like this the 4th of July are so much fun. We celebrated our independence from our nation. However, I can't help but think that Jesus gave us eternal independence from our sins and we don't line the streets and have a parade...