Supporting Our Police
August 18, 2020
---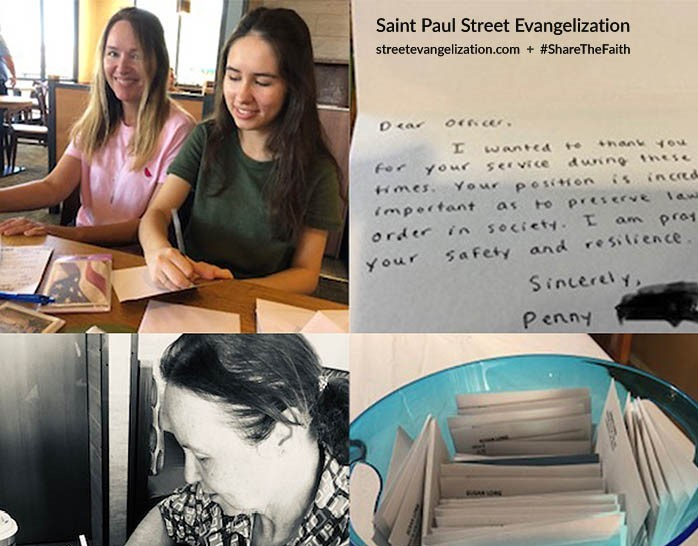 SPSE teams are having to think of new ways to evangelize without access to large gatherings. Our team found three members to write evangelistic encouragement cards to Phoenix Police officers. Penny, Donna and Susan wrote thank you cards advising cops that God cares about our men and women in blue.
The cards said that people of faith are praying for them. Enclosed in each communication was a St. Michael medal and a brief explanation that he is the patron saint of Law Enforcement Officers. The cards were delivered to police union staff, who agreed to make them available. About 80 cards were done and the hope is to do more in the future.
Donna recently moved out of state and has plans to replicate this mission there. This is something anyone can accomplish at home with no risk to health.