Rochester, NY
Country:
United States
State or province:
New York
Team Leader
James Scheer
Contact
Admin
Login
---
Team Badges
---
Recent Blog Posts
---
Friday, August 15 and Saturday, August 16
September 16, 2019
---
Friday, August 15: at Ontario Beach Park
Karen spoke with one couple with a toddler in tow. They had  moved into the Charlotte area from the inner city several months ago. They are Catholics but said they had not been back to Mass all of those months since moving. I pointed out Holy Cross right down the street. They were surprised – they didn't know there was a Catholic Church right in the area. Then they said "Do you think we can go there since we're not members?" I told them that they are Catholics & as Catholics we are all members of the universal Body of Christ & so we can attend any Catholic Church. Again they were surprised – they said they didn't know this(!!!) – but they were genuinely pleased to hear this & said they would go to Mass at Holy Cross "very soon."
Karen also spoke with three twenty-something young people. They said they attended various non-denominational churches but they love Jesus & love to pray & so they all took rosaries & rosary guides. I told them that the rosary takes them through the whole life of Christ & showed them how to use the guide. One young woman was a former Catholic. I asked her if she had ever thought about returning to the Catholic Church. She said yes, but she didn't know where to look. I asked her where she lived & based on her response, I suggested that she check out Church of the Annunciation on Norton St. She said she might do that sometime. Let's pray that she does!
Saturday, August 16: at the Rochester Public Market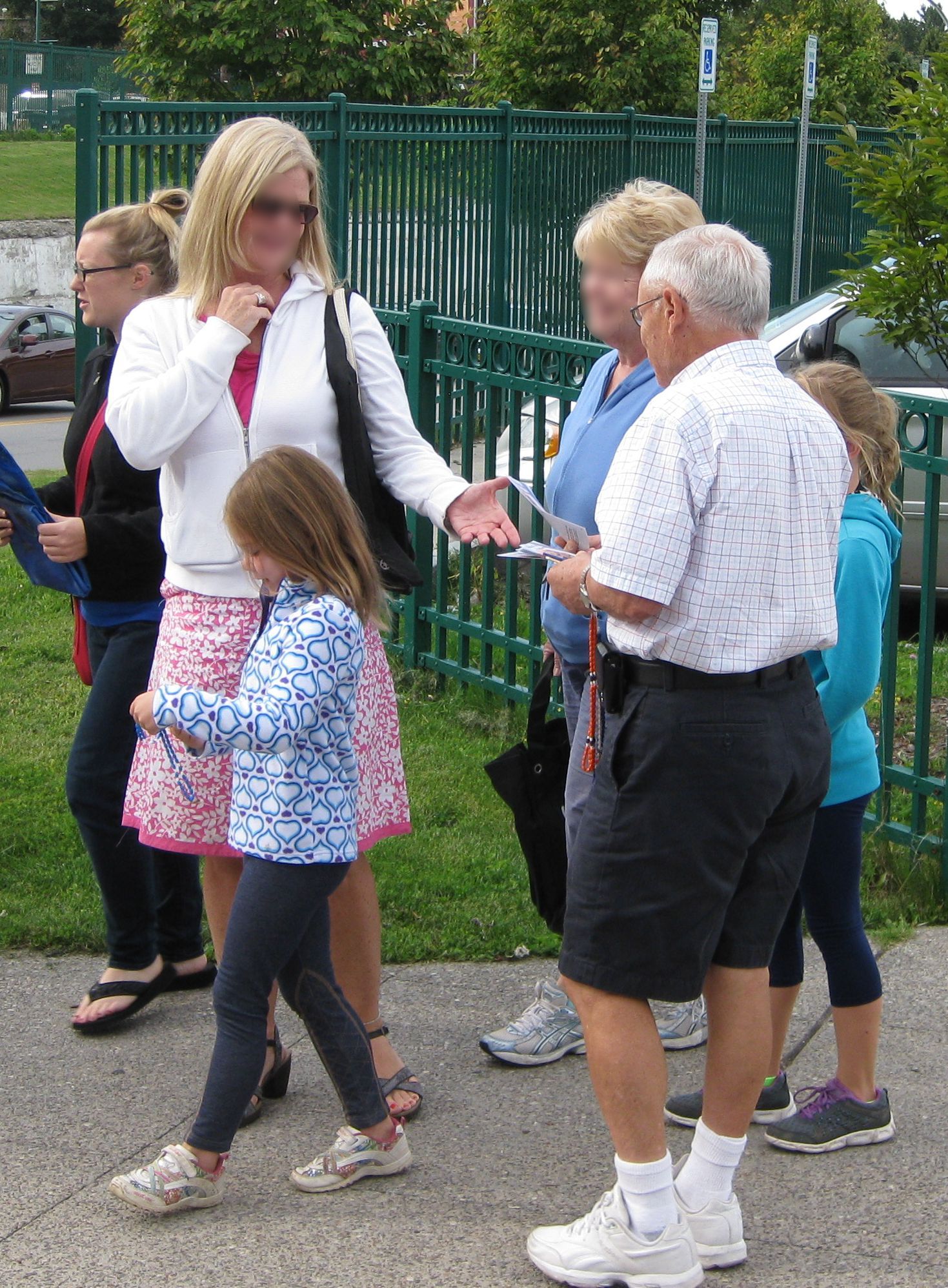 Carm hands out rosaries.