Rochester, NY
Country:
United States
State or province:
New York
Team Leader
James Scheer
Contact
Admin
Login
---
Team Badges
---
Recent Blog Posts
---
Saturday, September 26 at the Rochester Public Market
September 16, 2019
---
Today and last Saturday we started later at the market so as to meet a different group of people. We gave out many rosaries and had several wonderful encounters with people: Isaiah, a recovering addict who spent time in jail and who is reading Ezekiel with his wife and wanted to join us; Jeannette who wanted help dealing with her anger issues and was interested in baptism; and a young woman with bright yellow hair who knows the Luminous Mysteries of the Rosary. We said we'd bring her a gold star for her forehead next week to which she replied: "My last name is Starr!"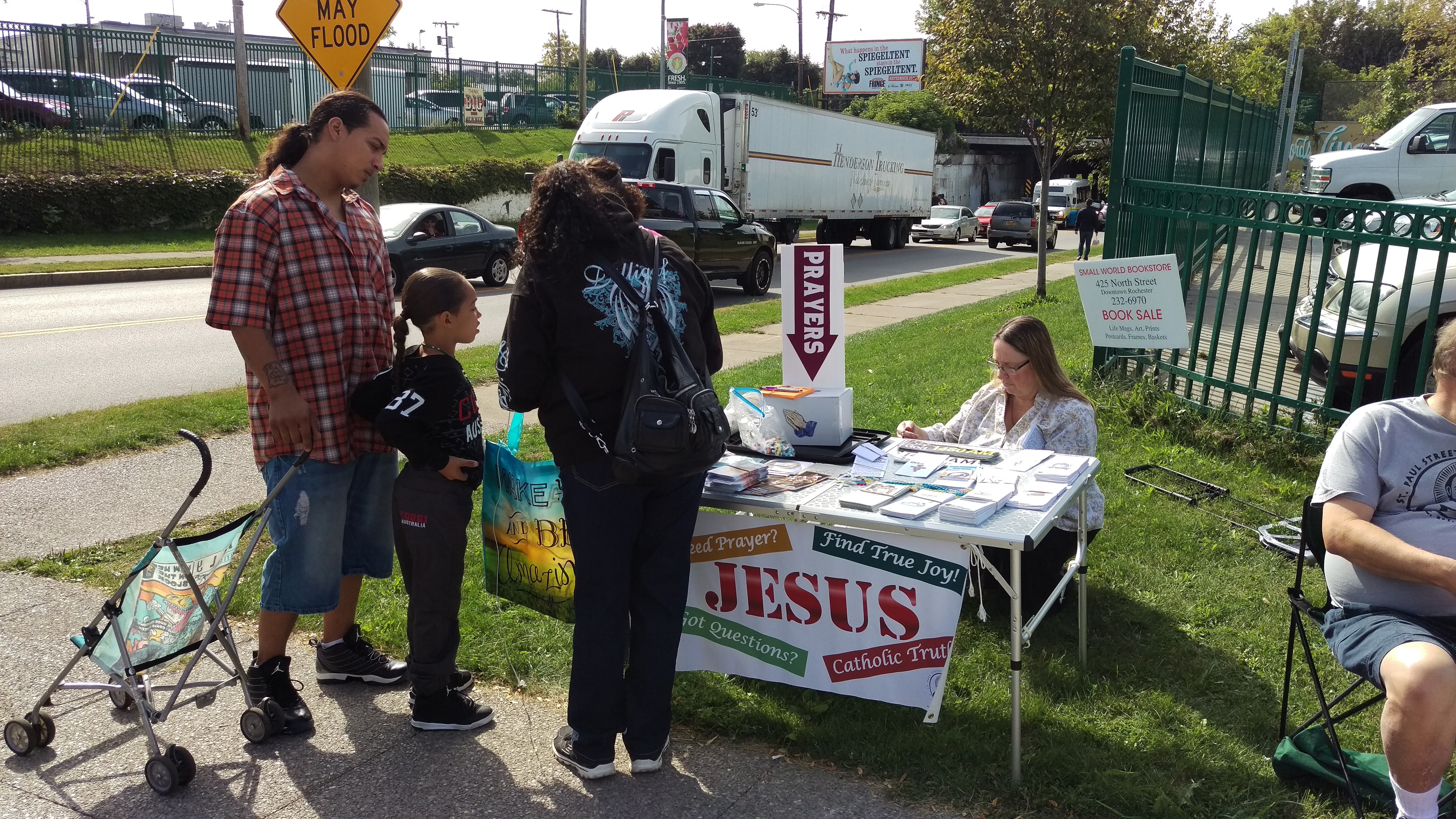 Haven't even set up and people are at our table!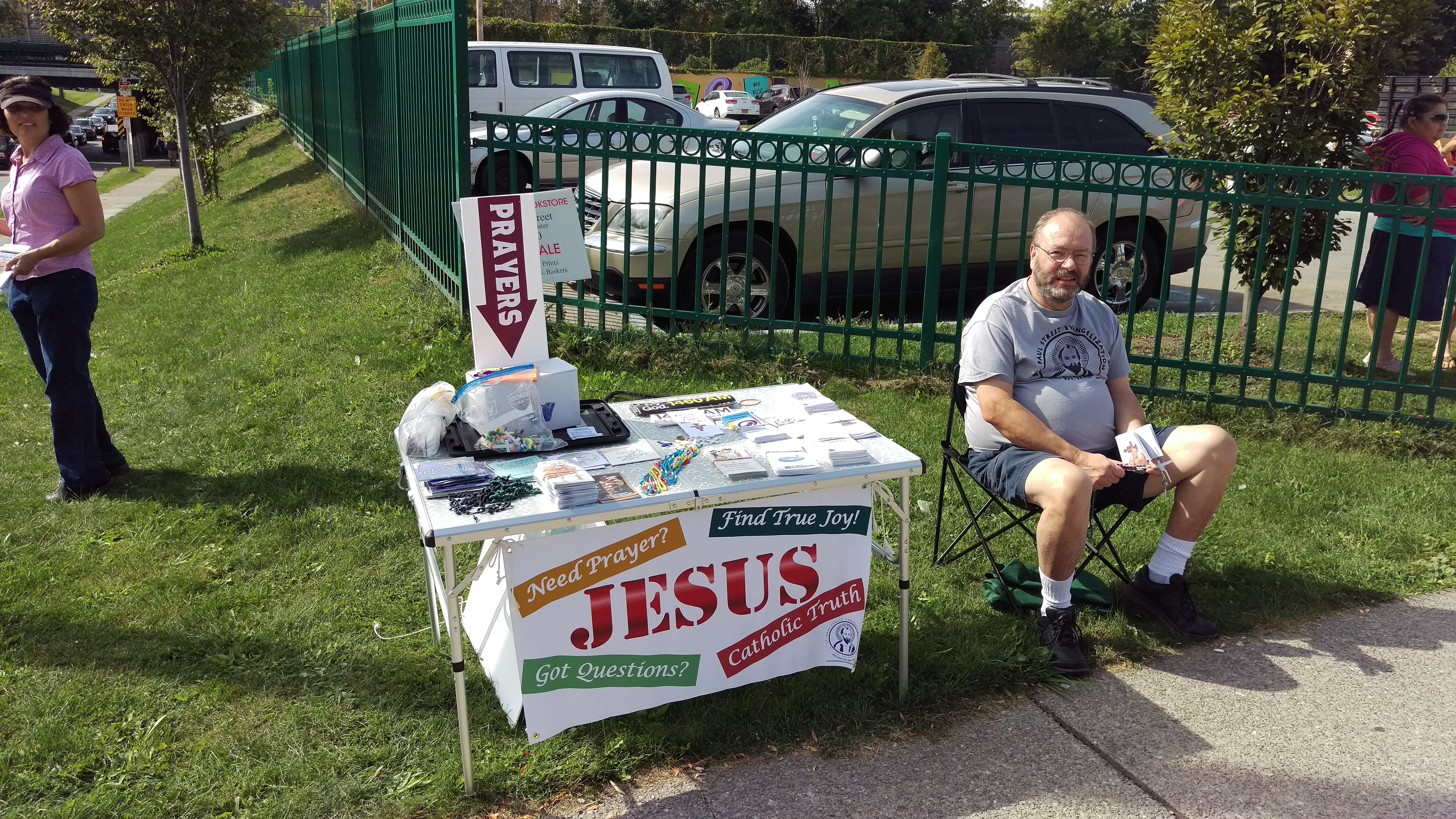 Gwenn and David at the Market.