San Francisco
Country:
United States
State or province:
California
Team leader
Robert Seib
Contact
Admin
Login
---
Team Badges
---
Recent Blog Posts
---
Using Binding Prayers to Stop Evil
September 5, 2019
---
A very useful piece of spiritual warfare for your arsenal:  binding prayers
Anyone who does any sort of evangelizing, can certainly be a target. After all, we are in the business of helping to save souls, right?  Not to worry, however, because we have many tools in our spiritual arsenal!
In addition to sacramentals (the rosary, holy water, medals, blessed salt, oil, prayer cards, etc), The Gospel of St. Mark tells us that Jesus gave his followers authority over evil spirits (16:17).
The following text is taken from "Spiritual Dangers of the 21st Century" (2009) Queenship Publishing Company. By Father Joseph M. Esper: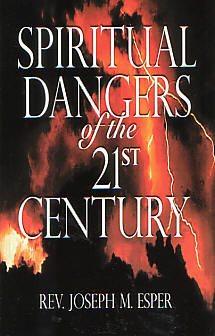 Page 119 …
"…the binding of spirits is a form of prayer available to all believers. Binding of spirits doesn't attempt to remove them or drive them away (as is the case in an exorcism), but merely prevents them from using their power on us or someone else…
A binding prayer merely requires us to say, in a whisper or soft voice, "Evil spirit, I bind you in the name of the Lord Jesus Christ."
If you suspect a specific spirit, you can address it that way, for example:
"Spirit of fear .. spirit of lust …spirit of frustration …spirit of anger …spirit of deception …" 
and so on.
Binding satan, or his helpers, stops them in their tracks from doing any harm to you, or to someone else, because the name of the Lord Jesus Christ is all-powerful. It's quite possible that we are being tampered or confused or agitated, so it's important to know that YOU have, at your disposal, the binding prayer and the power of the name of Jesus Christ.
Keep that in mind as you go about your evangelization!  And of course, this prayer can be said in any circumstance, anywhere, anytime ..should you suspect the presence or intervention of the evil one, or any evil entity.
Peace In Christ