[Data not found]
Country:
[Data not found]
State or province:
[Data not found]
[Data not found]
[Data not found]
Contact
Admin
Login
---
Team Badges
---
Recent Blog Posts
---
On the street @ The Embarcadero: Feb 21 ..with the Dominican dudes
September 5, 2019
---
On Friday, February 21 … Team Leader, Matt (and his faithful companion and Team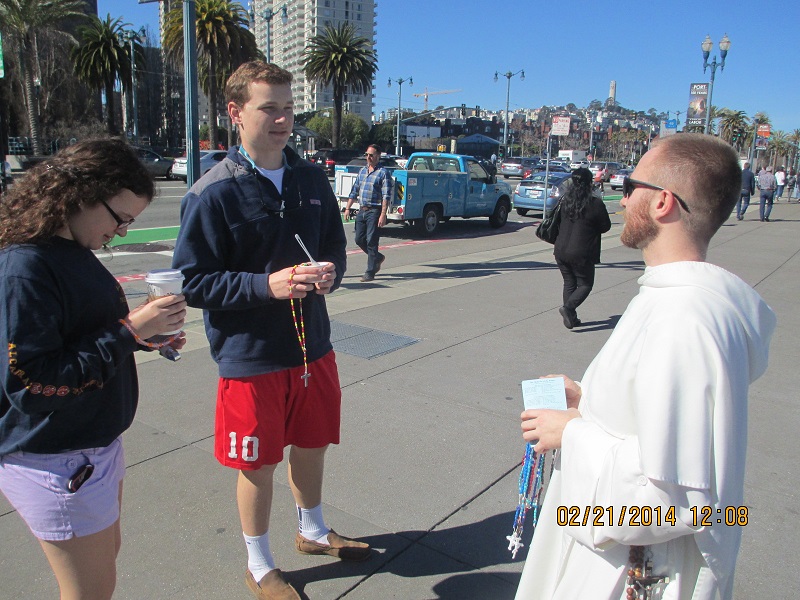 Mascot, "Buddy") hit the street …evangelizing alongside Brother Thomas, Brother Tuan, and Brother Matthew, from the Oakland Dominican Priory, located in the Rockridge area, near Berkeley.
The brothers took the BART transbay tube into San Francisco to meet up with Matt and Buddy, and we set-up camp along The Embarcadero (a public promenade along San Francisco's waterfront), near the Ferry Terminal Building.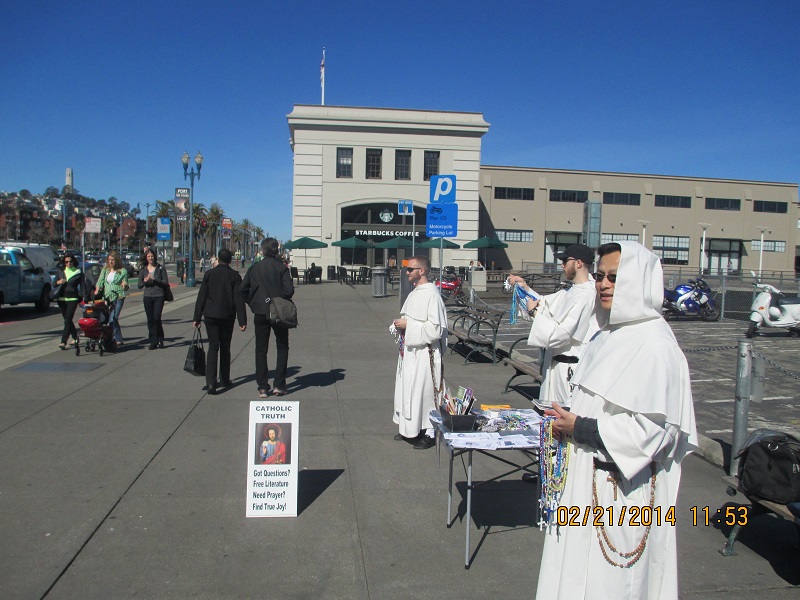 Bright, sunny, blue sky along with 70 degree temps, from 11:00 am to about 1:00 pm, made for an EXCELLENT day of street evangelization!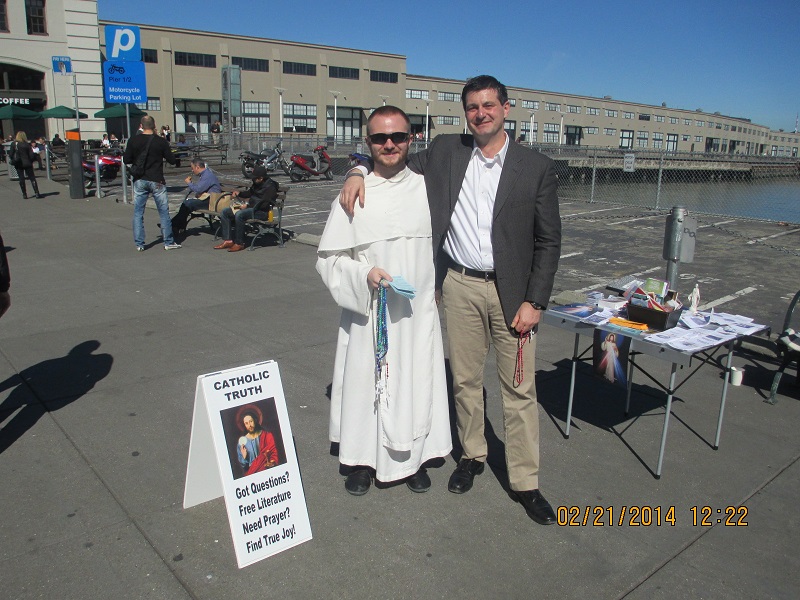 Many many rosaries were handed out to receptive members of the public. Gals and guys, young and old. Locals and tourists. We spoke with people from Brazil, a hindu from The UK, fallen away Catholics from Boston and Connecticut. Faithful Catholics from the Bay Area, who praised our work and gave words of support and encouragement.
It was a great day … rewarding, and we felt good about being an instrument of the Holy Spirit, by planting many seeds which we pray will flourish.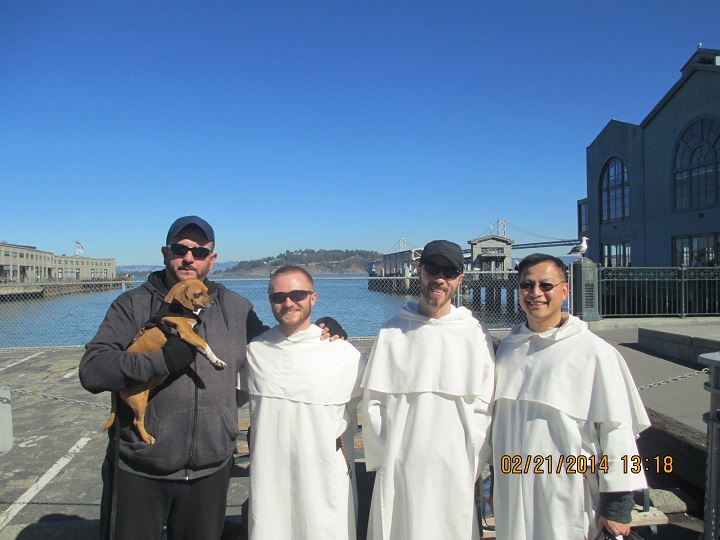 If you feel compelled to evangelize, or want to come out with us on a "trial" basis to see if it's the right apostolate for you, I would urge you to get in touch!
Typically, newly interested individuals meet with Team Leader Matt for a very casual "meet and greet" over 
coffee, just to discuss your involvement, and anything else you wish to discuss on a personal level. But we also discuss practical things like "How to evangelize on the street", your available, our schedule / calendar, etc, etc.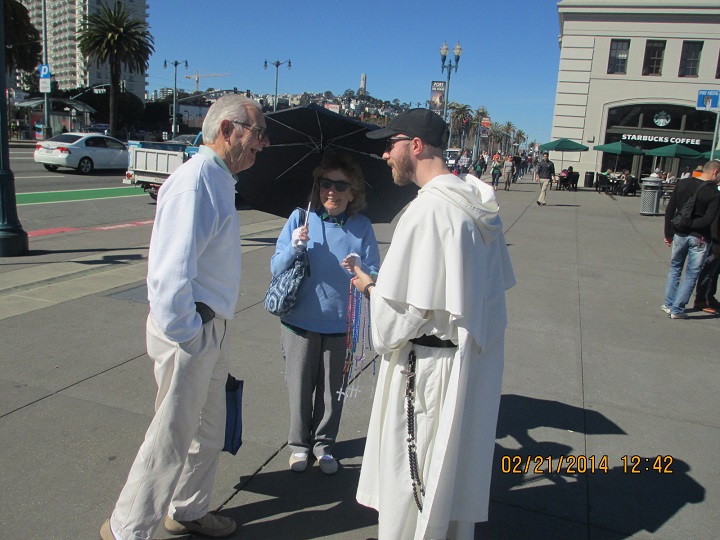 You can also become a Supporting Member thru the national website, where you pledge a minimal amount ($15 / month), which enables you to take online training courses, as well as good material to help you become familiar with apologetics and evangelization. The national organization has many downloadable leaflets and brochures, CD's, videos,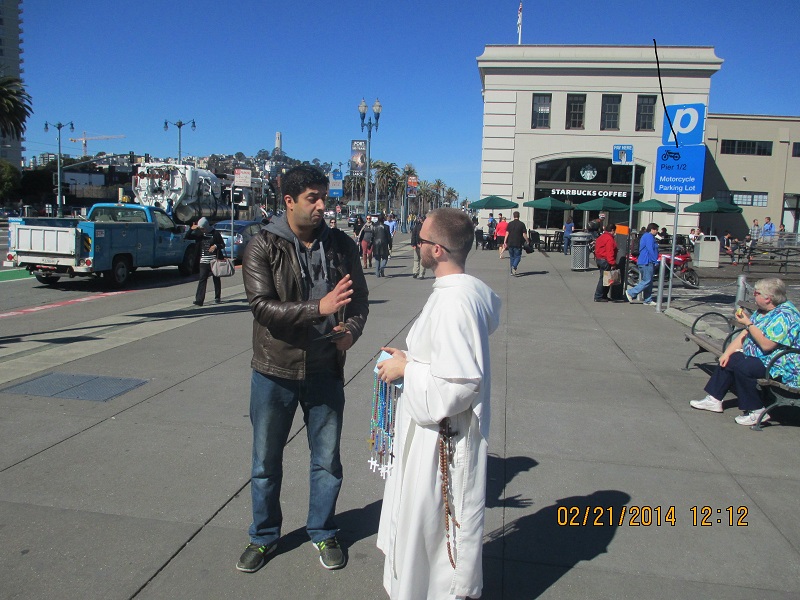 etc.
Look forward to hearing from you!