San Francisco
Country:
United States
State or province:
California
Team leader
Robert Seib
Contact
Admin
Login
---
Team Badges
---
Recent Blog Posts
---
Photos from the SUCCESSFUL Walk for Life 2014 in SF!
September 5, 2019
---
Once again, I walked for life, along with my 13-lb companion, Buddy, a mini-dachshund / chihuahua mix.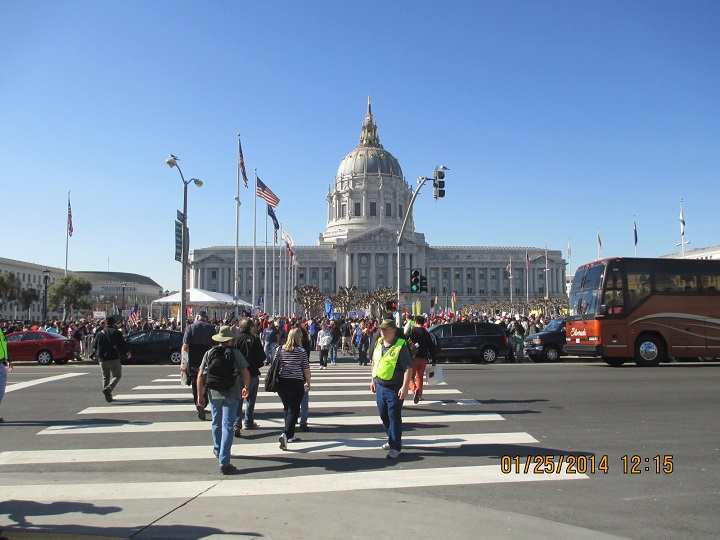 We were amongst probably 50,000 prolifers, (if not more) who peacefully, prayerfully gathered at 11:00 am for a rally and Info Fair at San Francisco's Civic Center Plaza. (Click to enlarge photos)
The march began at 1:30 pm, which ended at Justin Herman Plaza (at The Embarcadero). The walk took an hour, and people of ALL ages, ALL faiths,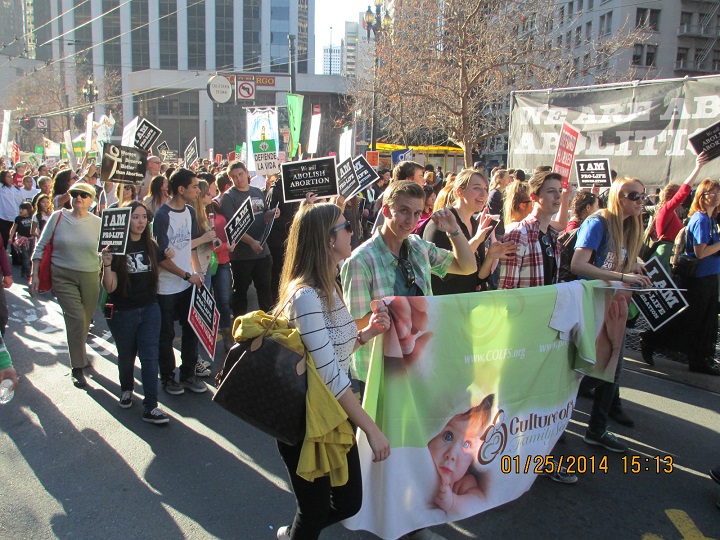 and ALL shapes and sizes joined together to be a powerful witness to the sanctity of life.
The Info Faire, again, was interesting. From a film production company in Hollywood which represents movies about life issues, to Catholic apostolates, evangelization organizations, Divine Mercy, Knights of Columbus, etc., had a presence.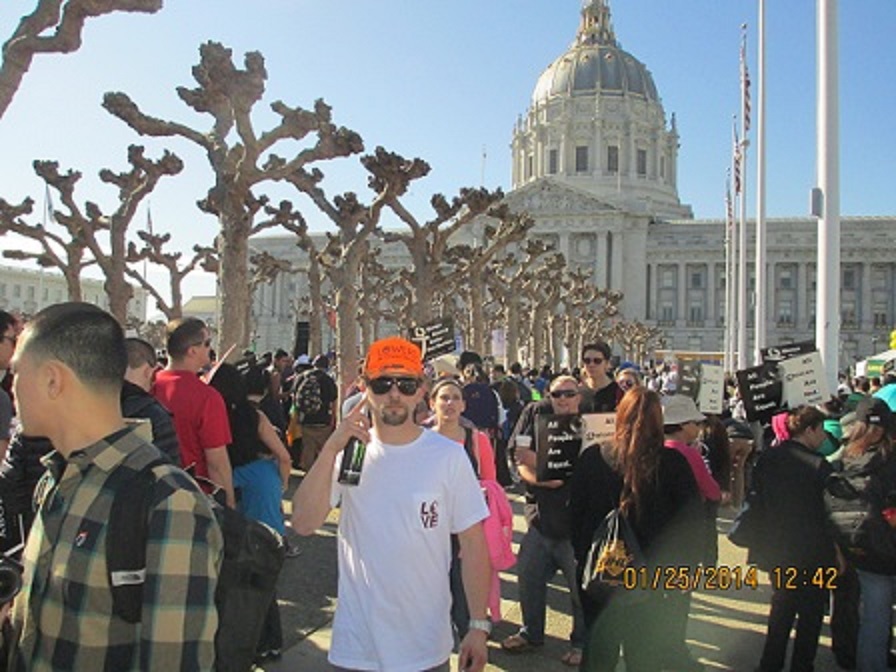 There was also an African prolife banner, as well as many Lutherans for Life, and Orthodox for Life marchers.
There were only a handful of opponents, who shouted vulgar and obnoxious (and mean-spiritual) words and phrases. At one point, I heard some opponents shouting, "Women are not incubators"
.
At one point during the march, I walked past a couple who were standing on the sidewalk along Market Street, watching the march. The woman looked at me and said, in a soft, pleasant voice (almost a whisper) .."Thank You".
I smiled and nodded, and asked, "Where are you from"? She replied, "Wisconsin". It was a poignant moment, and a powerful one; that people from so far away, clearly in San Francisco as tourists, were able to "participate" in our support for babies.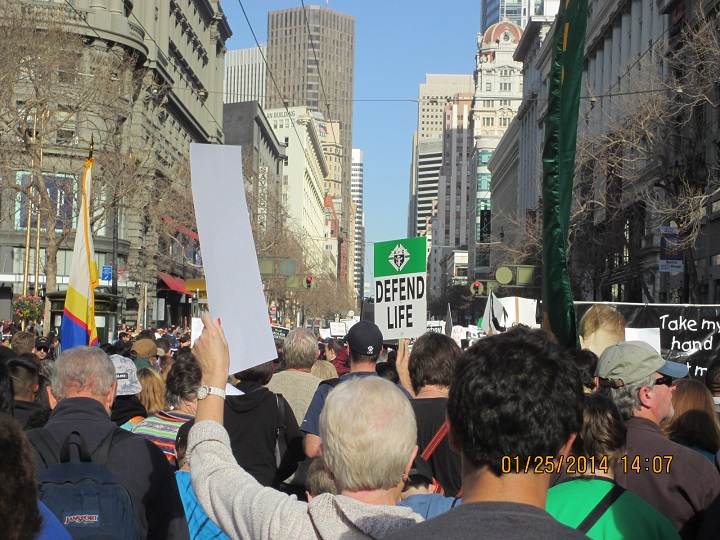 The miniscule opposition was a bit like having a fly at a picnic table …expected, but didn't ruin the event!
While ashamed that my country allows abortion-on-demand, since 1973, I am very proud of the people of faith who travel far to be in San Francisco to support God's most precious, innocent of all  …the unborn.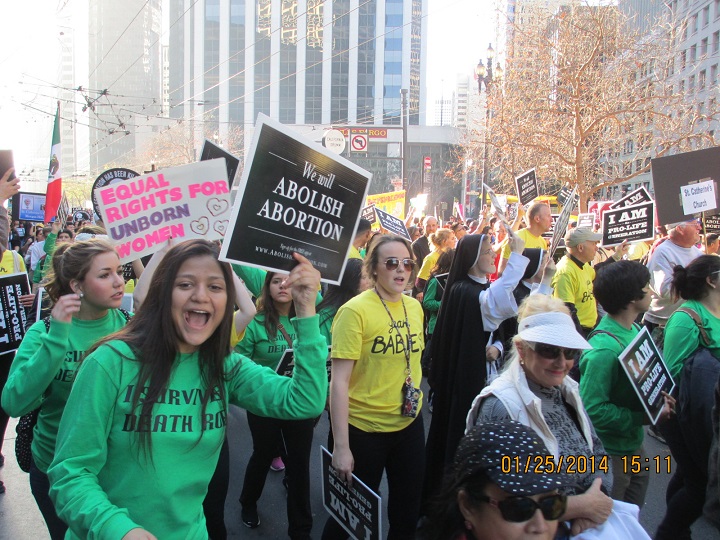 I pray that God hears the cries from prolifers to bring an end to the horror that is abortion. And I know that God cannot be mocked. He is the author of life. It may take a while, but the day will come, when God brings an end to abortion, and those responsible who have not repented, will know the power of a just God, and the love he has, for the more than 56 million of his babies which have been sinfully taken away from us.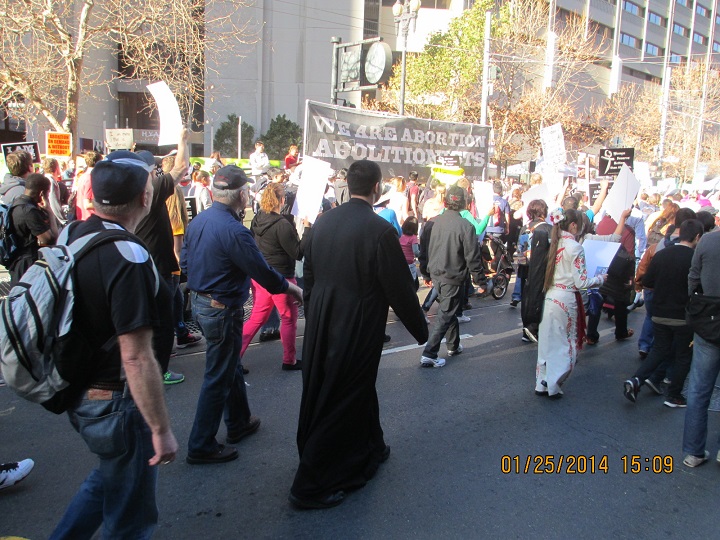 Enjoy the photos!  …perhaps you can join in the Walk for Life West Coast on January 24, 2015!
God Bless You
Matt Barba