Emmanuel! A Wonderful Wednesday Night!
September 16, 2019
---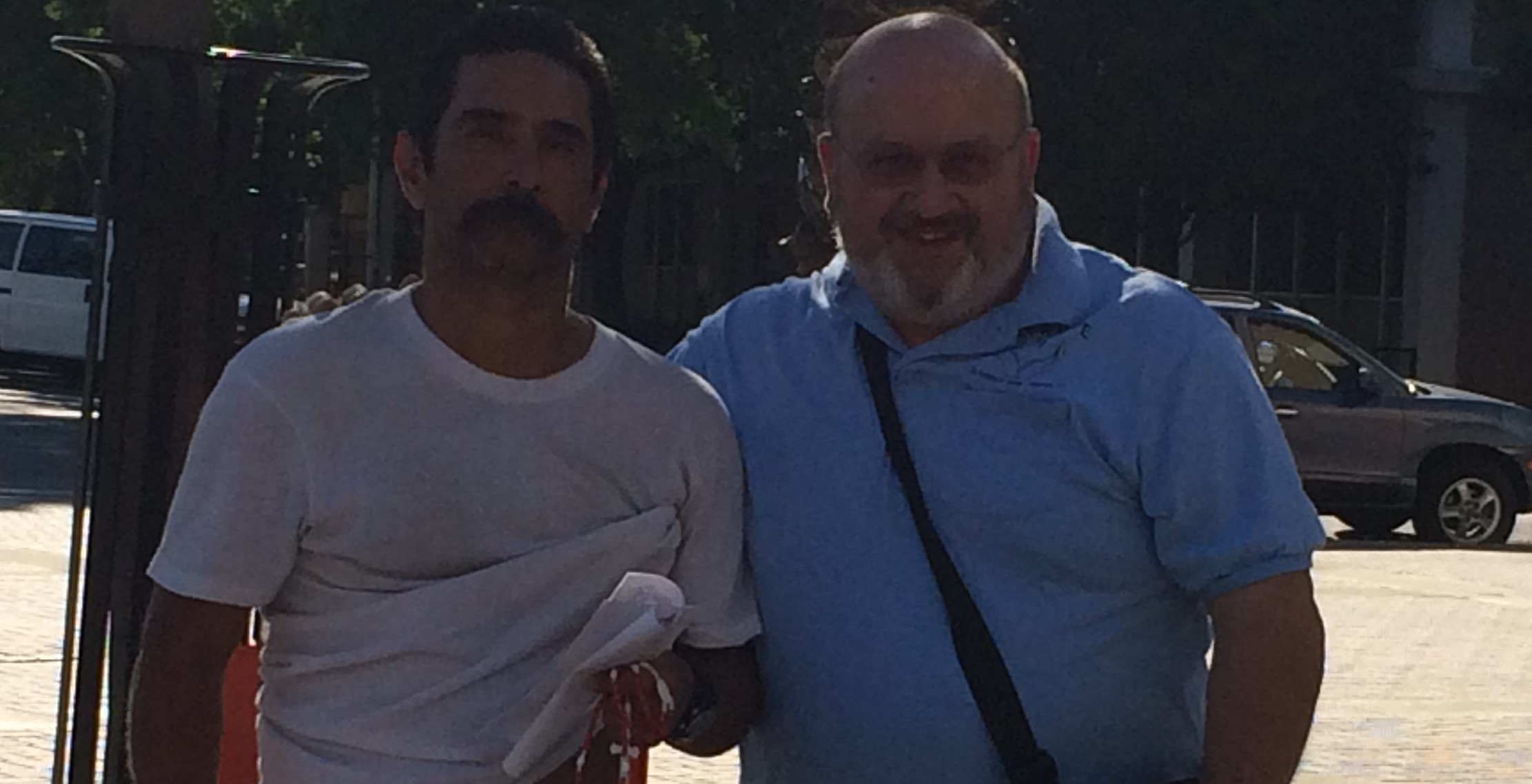 At 102 degrees, it was a hot day in down town Stockton but that didn't stop SPSE evangelists Jimmy and Craig. Fortunately, we were able to talk to a variety of people. Many rosaries were passed out along with pamphlets. We had lots of fun and some deep conversations with a few great souls!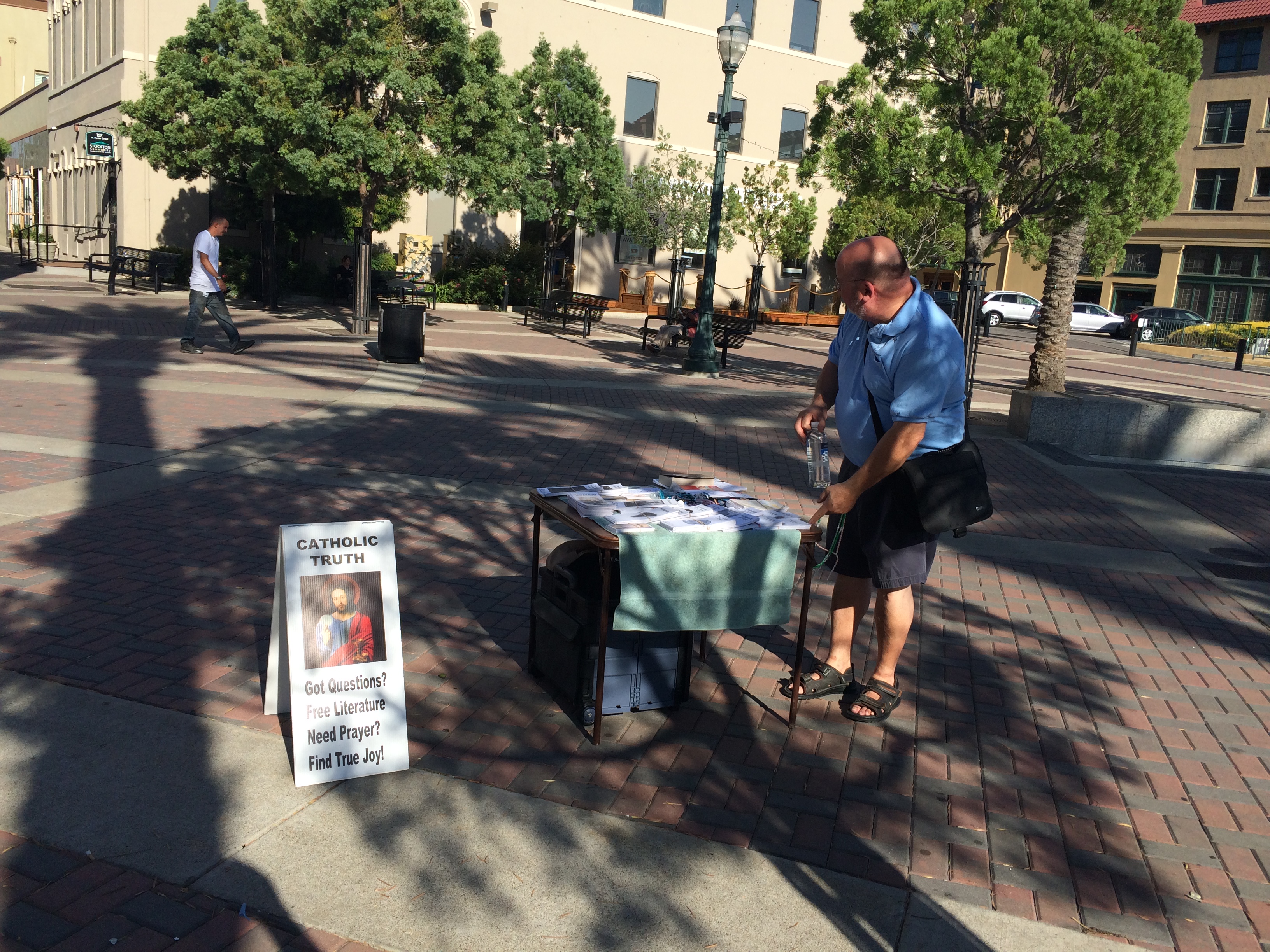 You should come and join us! Remember, Emanuel! God is with us!