St. Raphael
Country:
United States
State or province:
Minnesota
Team Leader
Sharon Hedman
Contact
Admin
Login
---
Team Badges
---
Recent Blog Posts
---
Upcoming events
November 1, 2019
---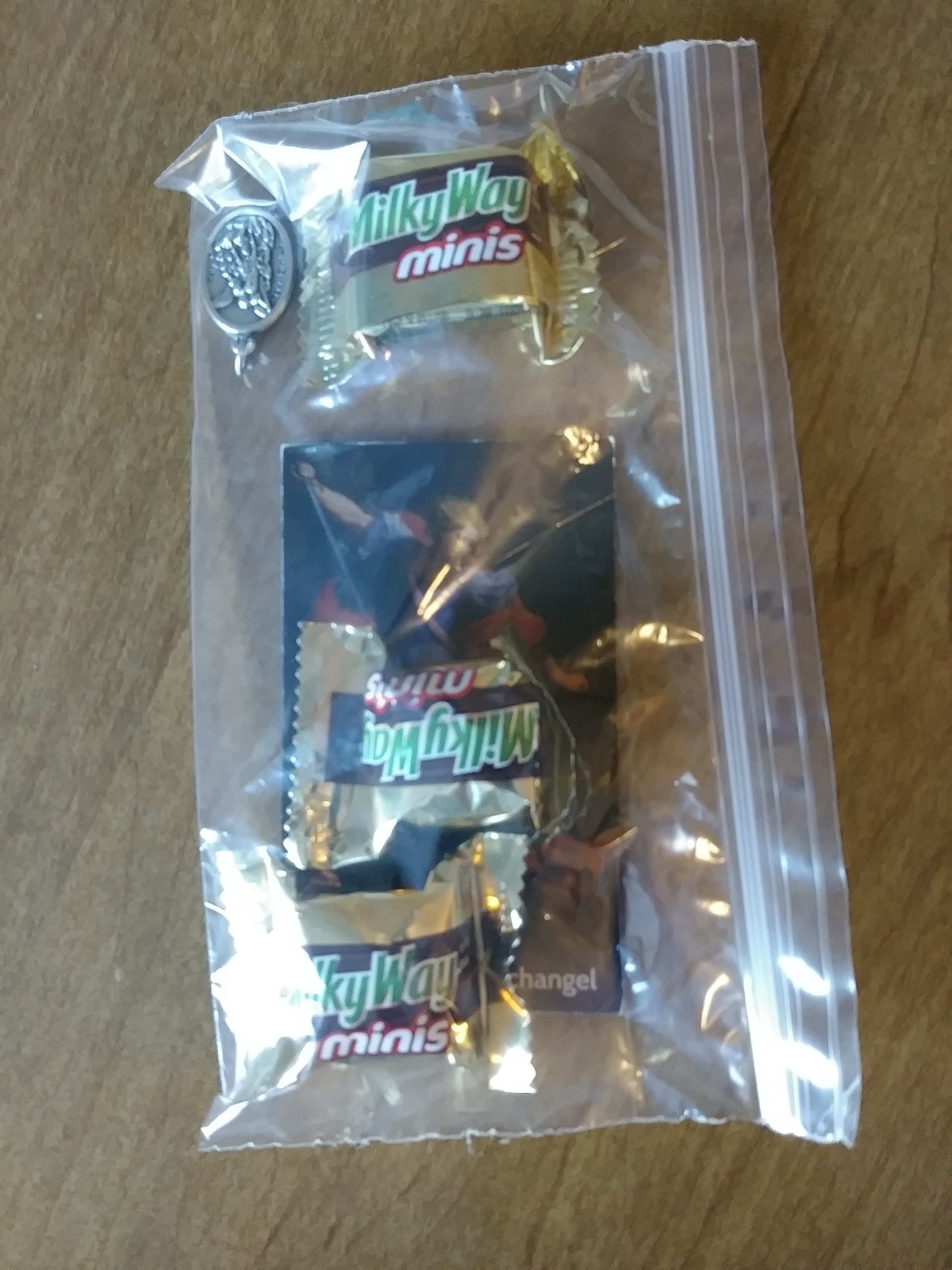 While not an official SPSE effort, last night (Halloween) my daughter handed out little ziploc bags with candy, a St Michael Medal, and St Michael prayer card to children who came to our house. My daughter and I prayed that the St Michael items bear fruit and bring recipients closer to God. (see attached photo)
Upcoming SPSE activities are:
Christmas Village December 7 will we set up our SPSE display for the first time. Denise Hirl from the SPSE Minnetonka team will be on hand to show us how to evangelize our fellow parishioners and wider community.
February 23 we will host donuts (along with other Reaching for Faith members), have the SPSE display set up, and have Denise Hirl speak after fellowship time.
At Easter Vigil and Easter Masses, SPSE and RFF will hand out Miraculous Medals (and probably chains and cards) to Mass attendees.