St. Raphael
Country:
United States
State or province:
Minnesota
Team Leader
Sharon Hedman
Contact
Admin
Login
---
Team Badges
---
Recent Blog Posts
---
Frolicking in Crystal with St Raphael School 7/25/2021
July 27, 2021
---
The St Raphael SPSE team shared a booth with St Raphael School at the Crystal Frolics Family Festival on Sunday, July 25.  As part of the Family Festival, each booth needed an activity for children.  Team member Phil had a Bible Trivia game, so he was our quiz master and handed out candy to participants.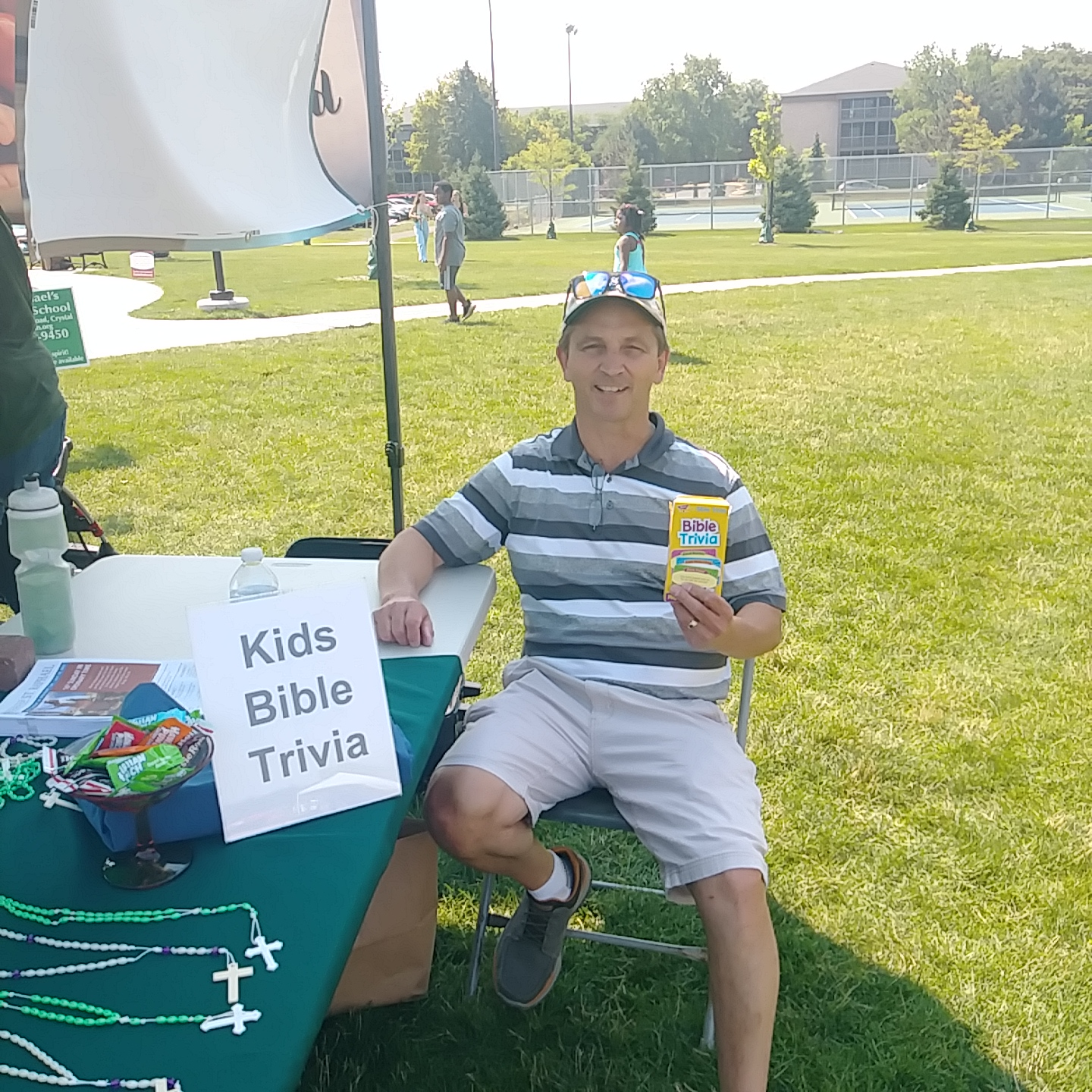 We were not allowed to talk about doctrine so we were hampered.   We could hand out free religious articles and information about our parish, however.  After the children tried a trivia question and received a piece of candy, we invited them to make a necklace with a medal or two and to take a rosary.  We did offer a simple explanation of the rosary when asked and gave out a few rosary pamphlets.  Sharon gave a brief explanation about Our Lady of Guadalupe to a woman stating the tilma which should had lasted only 40 years has been in existence for 500 years.  She was impressed and chose that medal.
If a child chose a St Michael ("the warrior angel" Sharon called him to appeal to the boys) or a guardian angel medal, we made sure to give him/her the prayer card.  A woman in 70's or 80's happily took a guardian angel medal on a chain.
Team member Peggy rounded out our team that day.  She had a knack for encouraging people to accept rosaries.
Although we did not have as much traffic as hoped, our presence at the Frolics was important as there was a Protestant church (as well as a charter school and the public school district) present at the Family Festival.  At least one person thanked us for being there and said the medal and rosary give-away was a good idea.