St. Raphael
Country:
United States
State or province:
Minnesota
Team Leader
Sharon Hedman
Contact
Admin
Login
---
Team Badges
---
Recent Blog Posts
---
Drive Thru prayer 8/14 & 9/4
September 5, 2021
---
Our team had a new member the past two months.  In August, Lisa took a spin up and down the sidewalk in front of the church (see photo below).  In September, she helped Sharon pray with passers-by on the sidewalk while Phil and Serena "beat the pavement."
Peggy rounded out our team the past two months and manned the drive thru station at the church north entrance.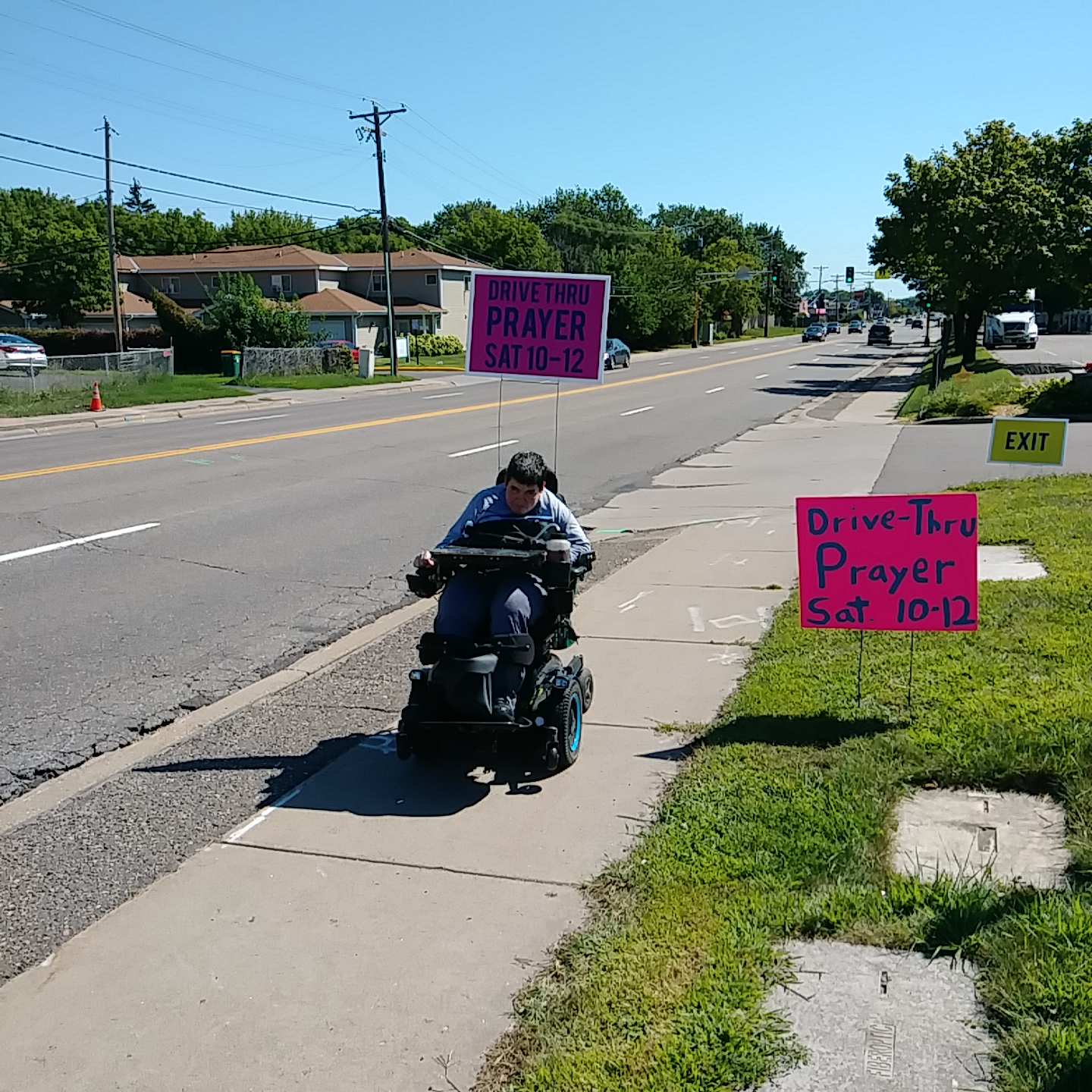 As evangelists, we may often wonder if we are making a difference.  After our experience Sept 4, I can say, "Yes, we are making a difference."  There is one gentleman who has stopped by nearly every month since we started Drive Thru prayer October, 2020.  He was having a bad day and looked forward to stopping by and knowing there would friendly people with whom he could discuss his cares and pray with him.  As he and his wife are discussing the possibility of moving, we are not certain if we will see him again.  But he hasn't moved by the first Saturday in October, we will be ready to greet him, listen to his concerns, and pray with him.