St. Raphael
Country:
United States
State or province:
Minnesota
Team Leader
Sharon Hedman
Contact
Admin
Login
---
Team Badges
---
Recent Blog Posts
---
Drive thru Prayer #2 May 7, 2022
May 9, 2022
---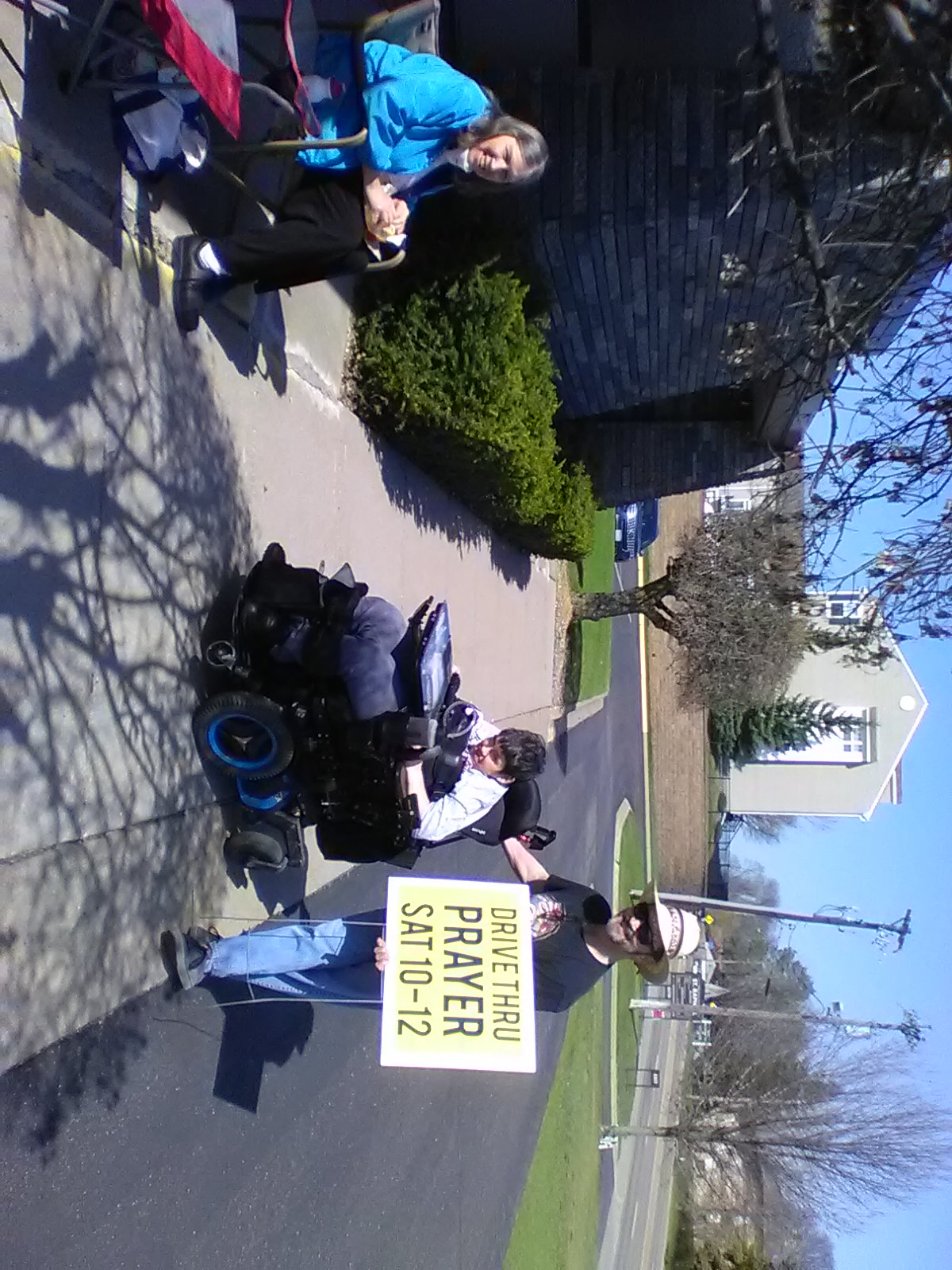 Saturday May 7
th
our SPSE team held our usual first Saturday sidewalk & drive-thru prayer event. At the drive-thru, we experienced good traffic, and one lady named Joanna was in the passenger seat, and her PCA Liz was the driver. Joanna was requesting prayer for her children, to make good decisions in life, do the right thing always, & grow to know Jesus better. I asked Liz if we could include her children as well, and she agreed. We called upon our Good God, for blessings upon them.
In most situations when I encounter someone who has a PCA, usually I see a person with some mobility challenges, and I could not readily determine if Joanna's had that challenge. After a short faith conversation, we learned her brother was a Bishop at a Protestant Church, and she noticed our sidewalk ministry table. She asked what that was about, we informed her there were many religious items there. She said, "Are they free?" We said yes, you can have whatever you'd like. Her reaction was priceless. She practically jumped out of the car and said, "I've been looking for a daily devotional for a long time!". She ended up with a couple rosaries, and a Miraculous Medal.
Thank you Joanna & Liz, for earnestly seeking Jesus, and inviting Him into your lives.