Tampa
Country:
United States
State or province:
Florida
Team Leader
Bill Brown
Contact
Admin
Login
---
Team Badges
---
Recent Blog Posts
---
Pigz In Z'Hills BBQ and Blues Festival 1/21/17
August 7, 2019
---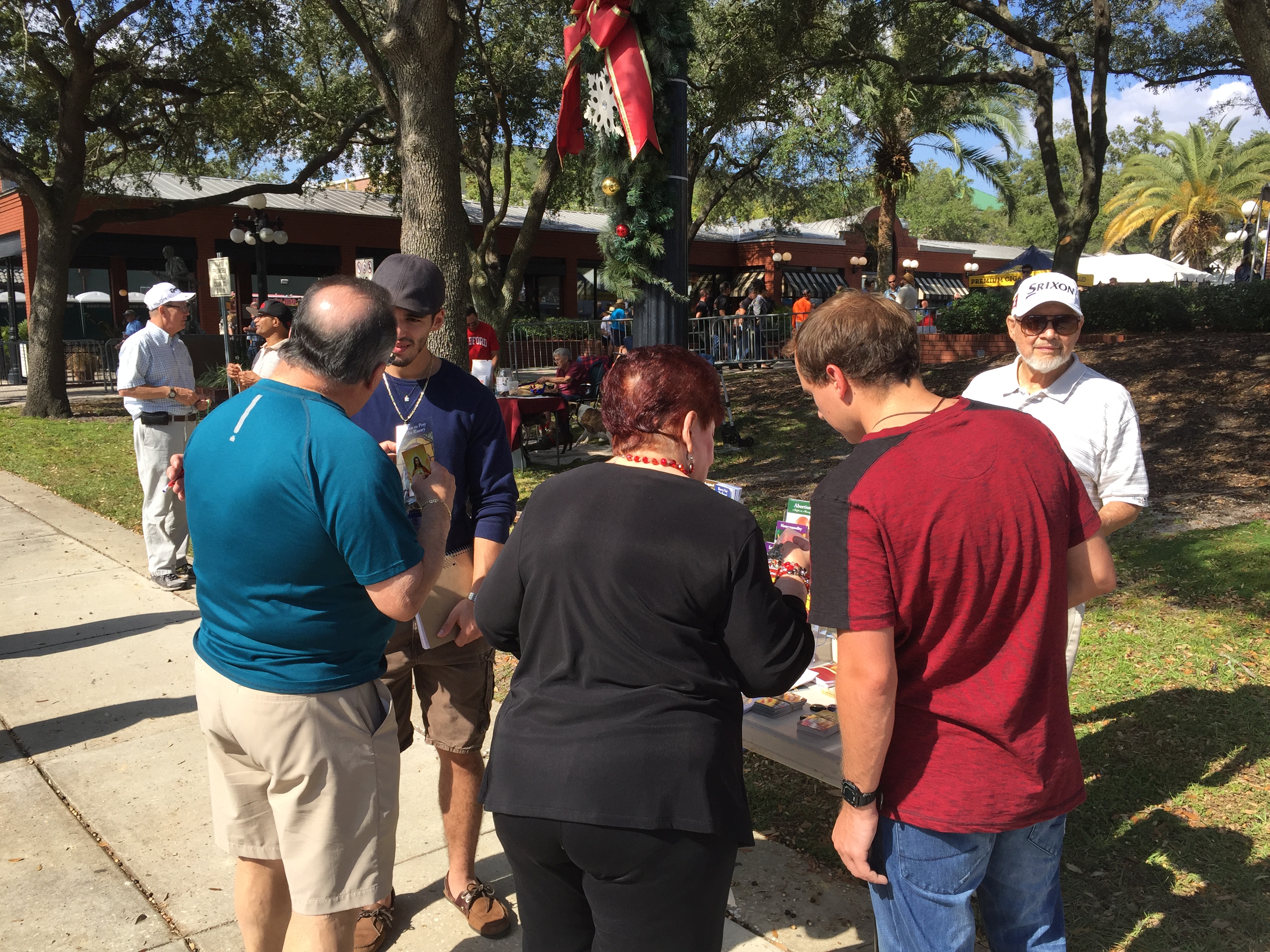 The Holy Spirit was alive and well at the Pigz In Z'Hills BBQ & Blues Fesival. We had a fantastic turnout. Richard & I did the early shift and Reuben, Vic and Vic's daughter took over after that.
Some of the highlights:
We handed out probably 75 rosaries and 100 medals. The miraculous medals were very popular.
We wrote down 47 prayer requests.
We had many conversations short and long.
We prayed over two sisters whose father just got diagnosed with cancer. Very emotional.
One lady declined a rosary and walked off. A half hour later she came back and told us how great her experience was at a Catholic Mass. She ended up with a rosary and a medal.
An Episcopalian women was very interested in the rosary and our conversation. She said she was in our area to get some water, but after our meeting she said she was meant to see us. We made her day. Richard told her she made our day.
Nothing negative happened. But we were tasked with defending the concept of a "just war" with a gentlemen who went so far as to say that a world controlled by the Nazis may have been a good thing.
We also collected a prayer request list. It has ~47 requests – perfect for an intentional rosary. This is what we promised the customers, so we printed out the list and as we say a rosary we read off one intention before we say each Hail Mary.