Tampa
Country:
United States
State or province:
Florida
Team Leader
Bill Brown
Contact
Admin
Login
---
Team Badges
---
Recent Blog Posts
---
Clearwater Beach - 7/22/19
October 10, 2019
---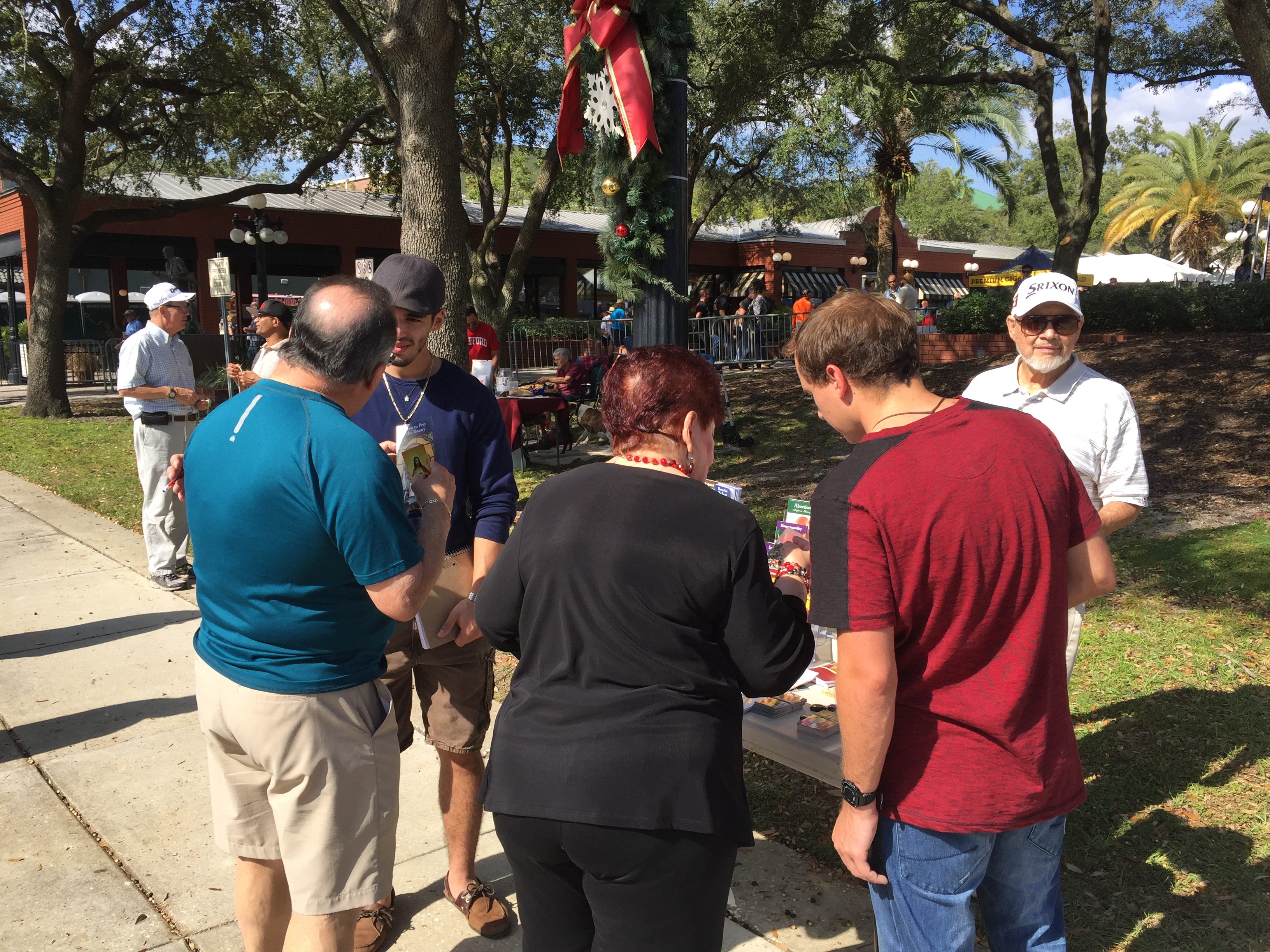 This past June I attended Immersion 2019, a evangelical training event, put on by the "home office" of SPSE in Detroit. By far the best part of the program was meeting and interacting with fellow evangelists from around the country. One of the best was Mark Kollar, from Chicago.
So in July Mark had reason to be in Florida and he just had to see what sunshine state evangelization was like. He loved it! But even more, he inspired us. We met at Clearwater Beach on a Monday just before noon. It was a gorgeous day with enough breeze and cloud cover to allow us to stay for hours. Mark was blown away by all the interactions we had. I guess people on vacation at the beach are more friendly than people going to work in Chicago. Go figure.
So then Mark starts healing. We're talking to a young couple and Mark asks the young man what's wrong. He says I'm trying to stop smoking. So Mark asks if we can heal him. Mark tells me to put my hands on the kid's back. Mark places his hands on his chest and head and starts praying. He asks the guy if he feels anything; he says no. Mark says that it takes time and we get back to praying. After a minute or three the kid starts coughing like crazy. He says stop, it hurts. Mark drives on. By the time we finished the young man was so thankful. He admitted something good happened to him. He threw away his lighter if that means anything.
We also prayed over a young girl who had epilepsy, and had many great conversations with people from PA, NC, FL, GA, OH, IL and more. Mark - you're welcome to join the Tampa Chapter of SPSE anytime!
So are you. Please e-mail me at bill@brown.org for more information.