Tampa
Country:
United States
State or province:
Florida
Team Leader
Bill Brown
Contact
Admin
Login
---
Team Badges
---
Recent Blog Posts
---
Christmas Magnets at the Mall - 12/6/19
December 21, 2019
---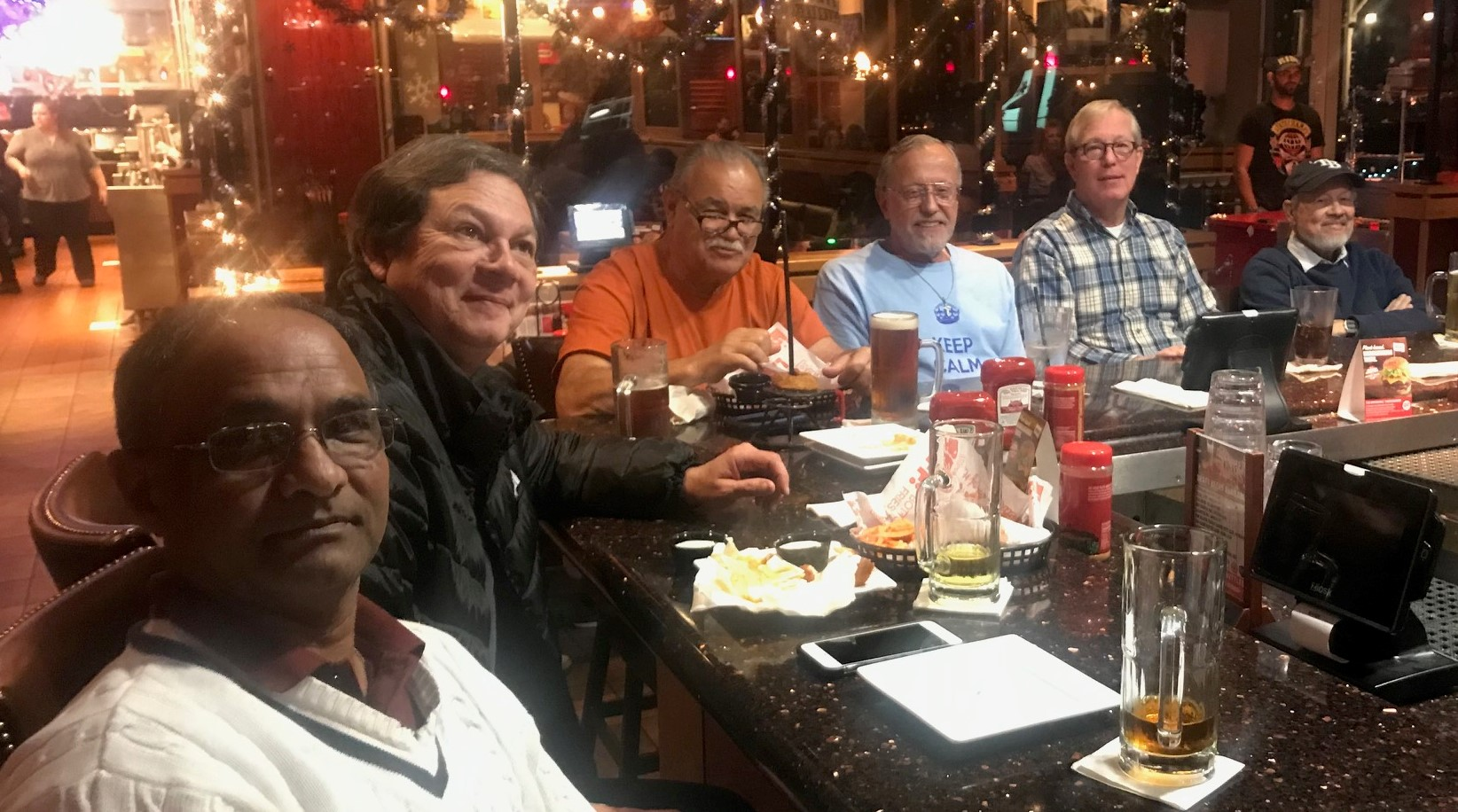 What do seven evangelists do after they get kicked out of the mall for trying to put Christ back in Christmas? They have a few beers (or in Mike's case, an ice cream soda).
Last Christmas worked so well. We synchronized our watches and stationed ourselves at the exits of the Brandon Mall. At precisely 6:30 we approached only those shoppers leaving the mall. As always with SPSE we weren't pushy. We just asked, "Would you like to help remind everyone to keep Christ in Christmas by placing one of these free magnets on your car?" We got more yeses to this than rosaries on a normal outing. We handed out until we ran out in about 90 minutes.
This year we did the same thing expecting the same result. We even had a few newbies, Chris and Eliseo, joining Reuben, Richard, Mike, Luis and I. We distributed our magnets (and Nativity coloring books for the kids) and split up in groups of 2 or 3.
Ouch. Mall Cop caught Reuben about 30 minutes into the evening. (He's the suspicious looking guy on the left.) The other teams at the other entrances kept evangelizing. I saw Chris praying with a women when she started to cry as he comforted her. Eliseo met a Hispanic who admitted he hadn't been to Mass in awhile. Eliseo got his number and made arrangements to take him to one of the local Spanish Masses.
By about the hour mark, Mall Cop drove up in his Prius with the green lights flashing. He sauntered up to Chris and I, saying, "I thought I told you to leave." "Not us", we replied.  Funny, he didn't look anything like Barney Fife. It did no good to explain we were not charging or accepting money. So we put our materials away and celebrated what success we did have with some burgers, onion rings, wings, fries and beer.
Come join us for our next outing. One never knows what will happen.