Tampa
Country:
United States
State or province:
Florida
Team Leader
Bill Brown
Contact
Admin
Login
---
Team Badges
---
Recent Blog Posts
---
Ybor City - 1/18/20
February 4, 2020
---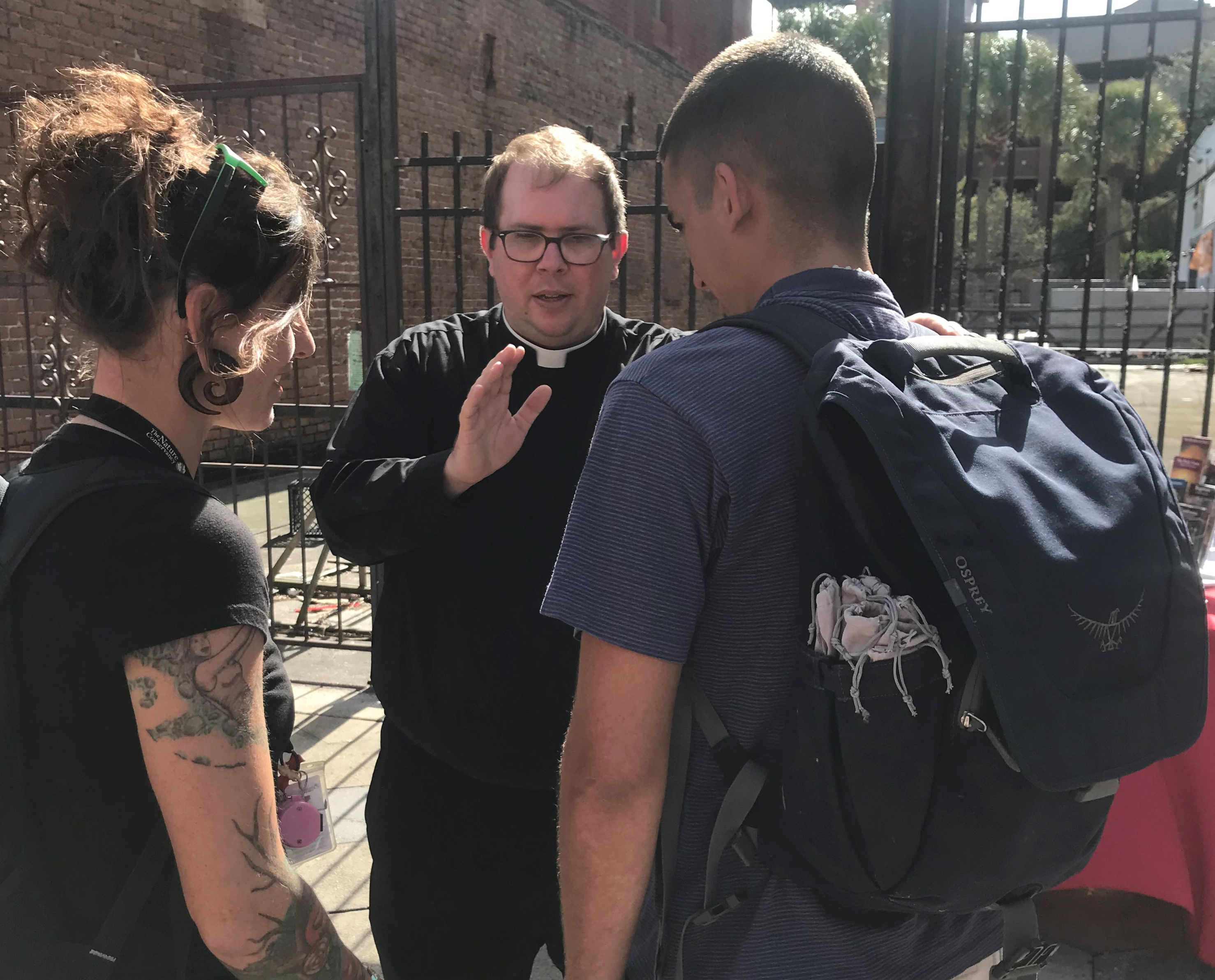 God's abundant blessings were with us as we hit the streets of Ybor City:
The weather was perfect
We were joined by Father Tim
We had a great turnout: Reuben, Richard, Mike, Suzann, Gretchen, Bob, Fr. Tim, Shawn & I
We gave away many rosaries, medals, and pamphlets
We had many fruitful conversations
Fr. Tim was a natural. He engaged the pedestrians with a big smile and a greeting. As I stood off to the side I noticed almost everyone was initially surprised. Not so much that he was there, but that he made himself so approachable by being so friendly. I'd say everyone returned his greeting with a smile and a pleasant response. Then there were those who stayed and talked with Fr. Tim. As an active Catholic we see our priests all the time, and take their holiness for granted. Not so with his audience in Ybor City. The people who asked for his blessing, everyone of them, was as reverent as a child receiving their First Communion. They knew (protestants, ex-Catholics, New Agers, homeless) that they were in the presence of a holy man.  
We had a lot of interaction with the homeless, asking for prayers of safety. Often they prey on each other. We gave away more pamphlets than we normally do. Some to Catholics to help with a family member or friend, and some to potential converts.
One last thing: Check out the picture below. That was not contrived or altered. That's the Holy Spirit shining his graces on a holy man.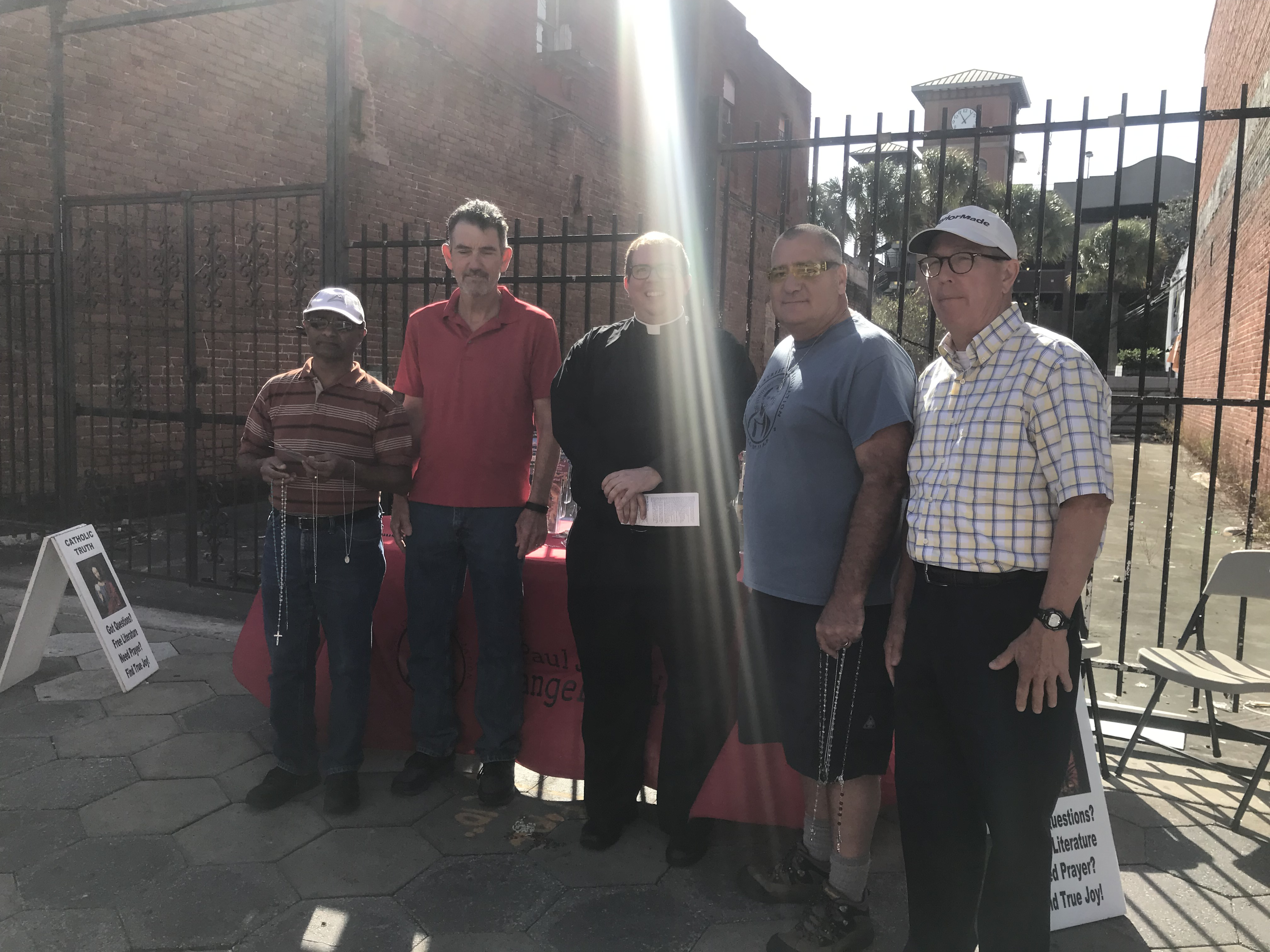 Come join us - e-mail: bill@brown.org