Tampa
Country:
United States
State or province:
Florida
Team Leader
Bill Brown
Contact
Admin
Login
---
Team Badges
---
Recent Blog Posts
---
Ybor City - 2/20/21
March 16, 2021
---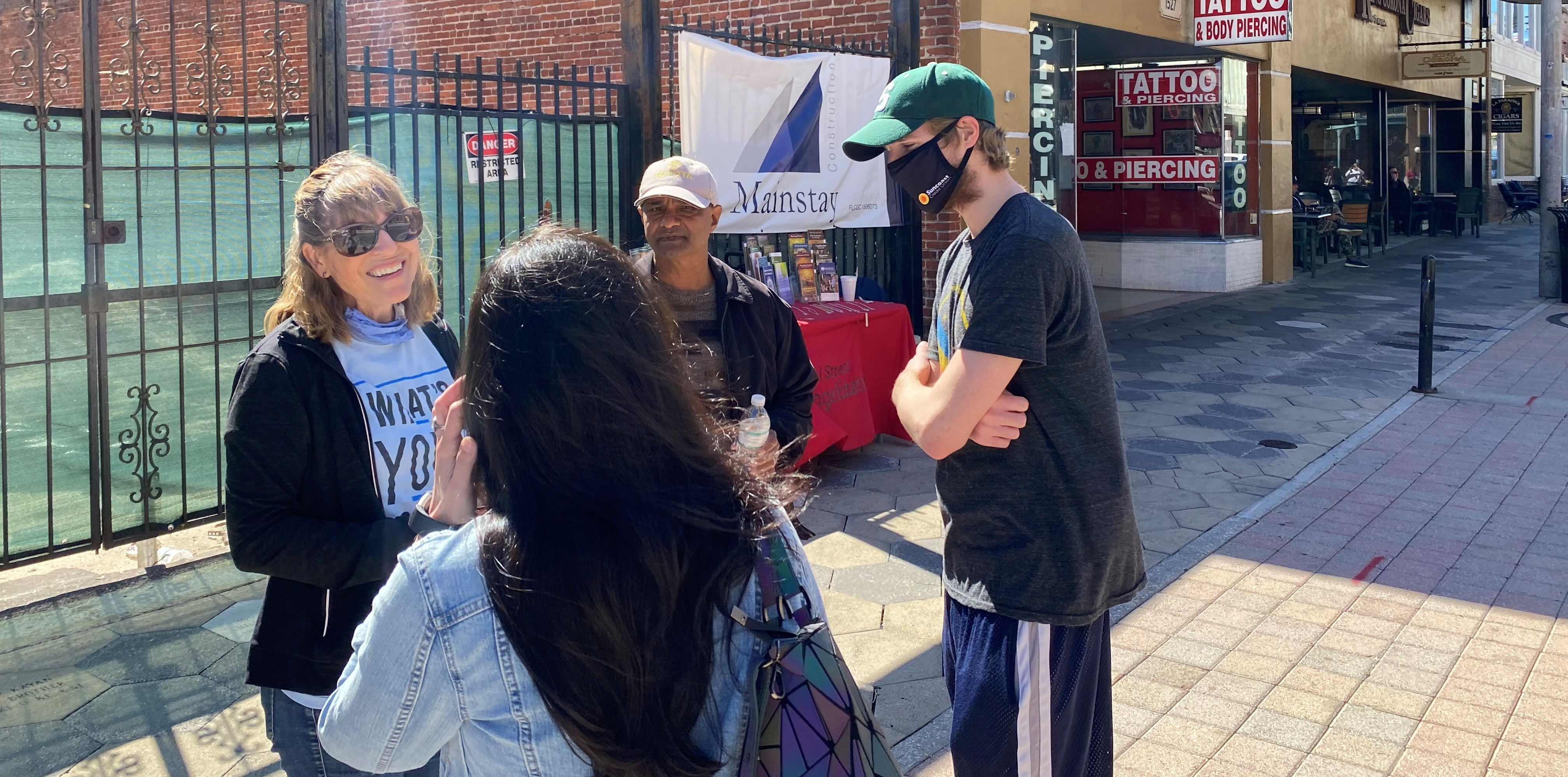 Everything is awesome, everything is cool when you're part of a team. Everything is awesome when you're living out a dream.
That's the feeling the Tampa Chapter has had these last few months now that we're back on the streets. This outing included Mike, Reuben, Stacia, Bob and a special appearance from St Paul Street Evangelization's 's own Associate Director of Teams, Beth Schuele and her husband Tim.
As you can see from the picture above, the weather was great. Way better than Detroit. Street traffic was brisk with many people stopping by to talk, accept rosaries, medals, and pamphlets.
Some highlights:
We had a number of people who wanted to return to the church: Sigrid, Angelica, Chris & Katlin (in RCIA) and Robin's 2 sons. We were able to steer them to the Parish in their area.
As always in Ybor, there were the homeless:

Joe didn't believe in prayer. I tried to move him by asking questions and giving witness. I got a smile though.
David asked for prayers against evil. The homeless community is sometimes their own worst enemy as they prey on each other.
Madelyn asked for prayers for everyone in her shelter.
Shannon, who remembered us from a year ago, asked God to help her find an apartment.

There were five students from USF's Catholic Student Union who were very pleased to see our table and ministry in action. We were just about to organize an outing on campus when COVID hit last year.
There were many opportunities to pray with people. It was good to see Beth in action. We all learned a lot from such a dedicated daughter of God.
Finally we got to see the opposite of "non-confrontational" street evangelization when this guy showed up with his bull horn and threats of damnation. I believe his heart is in the right place, I'm just glad SPSE never uses those tactics.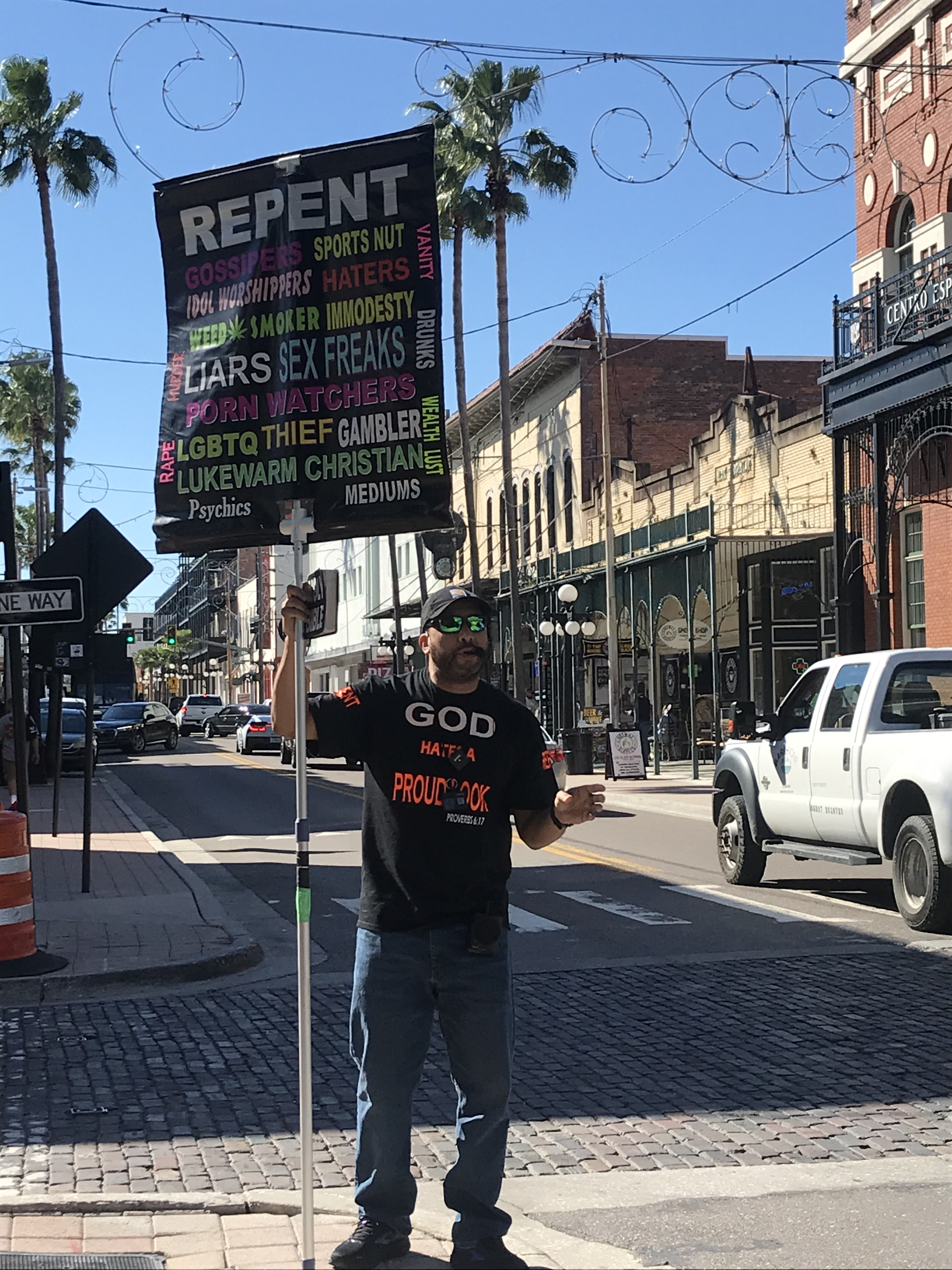 If you live in or are visiting the Tampa area, come join us on the 3rd Saturday of the month. E-mail me at bill@brown.org.