Tampa
Country:
United States
State or province:
Florida
Team Leader
Bill Brown
Contact
Admin
Login
---
Team Badges
---
Recent Blog Posts
---
Drive By Evangelization - 5/22/21
May 26, 2021
---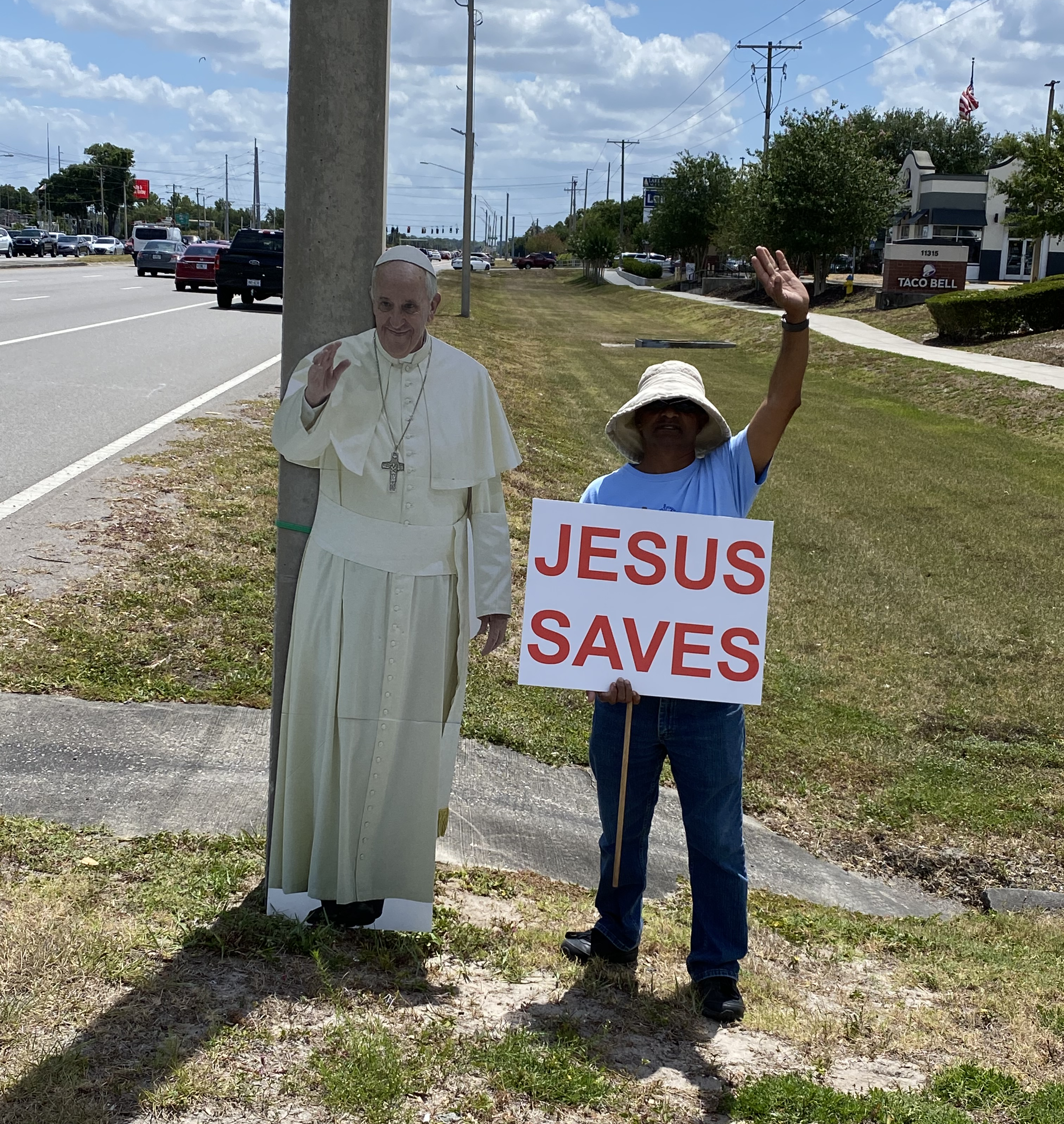 Look who joined the Tampa Chapter of SPSE, Pope Francis! At a very busy intersection in Brandon the Pope waved and smiled to the passer-byes along with Reuben and myself. This was our go-to outing during the dark days of COVID, but we repeated it because it has proved to be a wonderfully successful way to evangelize to a lot of people. I bet thousands of cars passed us in those 4 hours. We received many horn toots, thumbs up, waves, and blessings from the motorists.
We even had a few pedestrians:
Shirley road past me on her wheelchair scooter. After she passed me she said, "I know you think you are doing good, but Jesus wasn't God. He never said he was God. Jehovah is God." Then she quoted a couple NT scripture versus. I told her I would pray for all Jehovah's Witnesses. She said she didn't want my prayers. Out came a few more scripture versus. So I asked her where those scripture versus came from. She answered, "the Bible", and that's when I told her the Catholic Church decided on the canon of the scriptures. She huffed and rode off to Reuben's corner. Big mistake. So she tried the same thing on Reuben. He asked if she was a JW and after her affirmative response asked her when her religion was founded. She proudly said "1919". Reuben asked what happened between 33 and 1919. More huffing and scooting. Now i tell this story more for humor. It is not how we typically evangelize, but Shirley asked for a more apologetic approach.
Jack stopped by and said, "I love what you're doing, man." He asked me my favorite scripture verse, and I referred to Psalm 20:4, but I admit, as a typical Catholic, I couldn't quote the chapter & verse. We continued having a wonderful conversation and he left me with this penny: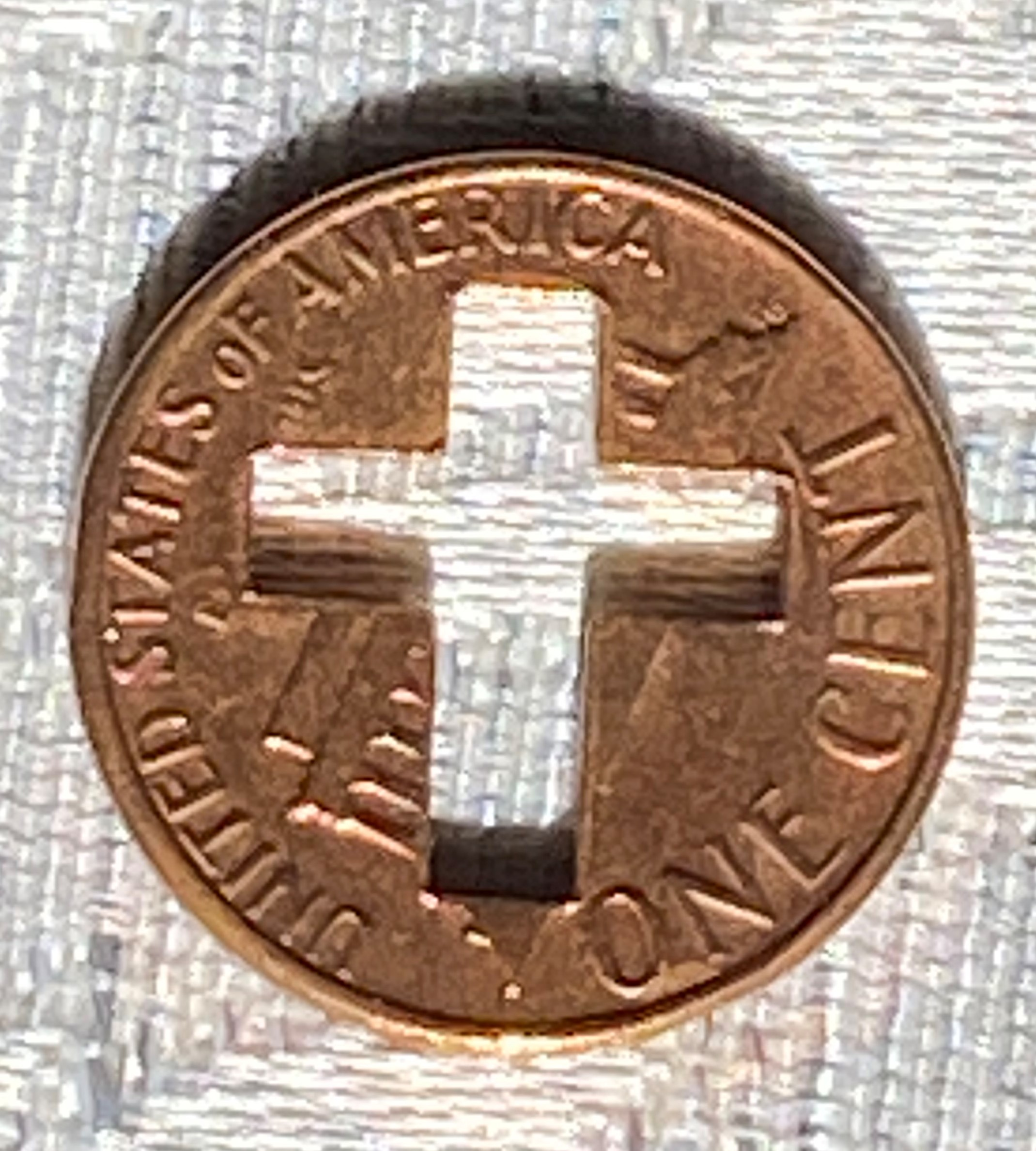 Come join us. We typically go out the 3rd Saturday of the month. E-mail me at bill@brown.org.