Tampa
Country:
United States
State or province:
Florida
Team Leader
Bill Brown
Contact
Admin
Login
---
Team Badges
---
Recent Blog Posts
---
Ybor City - 9/25/21
October 13, 2021
---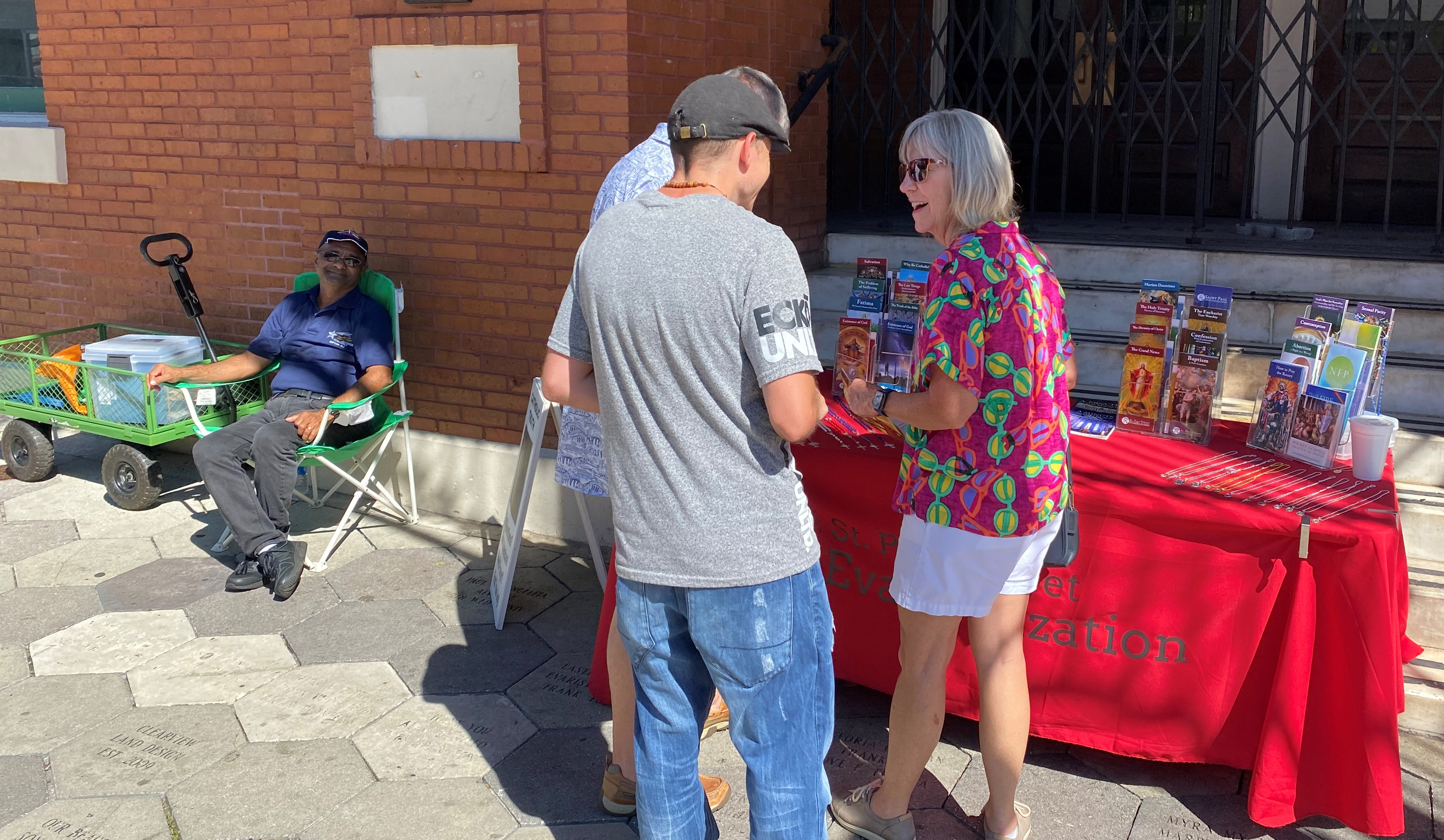 The SPSE Tampa Chapter was back spreading the Gospel message in Ybor City under sunny skies on a beautiful fall day. Thanks to Peter, Joe, Reuben & Aaron for joining me on this outing.
Some interesting encounters:
I had a long talk with Bob. We see him there often soliciting signatures for various petitions. He claims to be Jewish by birth, but is now atheist. He told me I could never get him to be Catholic, but all I was trying to do was instill the possibility of God's existence in him. I have found that certain people won't give an inch while engaged in the conversation. My hope is the seed gets planted and they consider God on their own.
A group of young women passed by, politely declining our offer of a free rosary. It was apparent two of them were a couple. After they got about 50' away one came back and looked over the pamphlets. She grabbed the one on the Last Four Things - death, judgement, heaven and hell. Interesting.
After we packed up, Aaron and I enjoyed some pizza and beer down the street. Join us by clicking on the "Get Involved" tab above.