Tampa
Country:
United States
State or province:
Florida
Team Leader
Bill Brown
Contact
Admin
Login
---
Team Badges
---
Recent Blog Posts
---
Tampa Riverwalk at Night - 8/17/19
September 3, 2019
---

This was our first night time visit to the Tampa Riverwalk. Although we had a slight drizzle, the evening was a great success as we had many opportunities to bring Jesus Christ into the minds of the people walking the Riverwalk.
Sometimes the most interesting part of evangelization is the surprise. Scott thought he was just taking his kids out for some exercise, but they ended up selecting rosaries, praying and discussing the big questions in life with someone they just met, but showed genuine care. David and his four children, prayed for a permanent home instead of the shelters in which they have been forced to stay.
The Tampa SPSE Chapter had a great turnout. Bob and Gretchen joined us for the first time, along with Richard, Mike, Suzanne, Joe, Sarah and myself. We were very busy when we first arrived at 5pm, but then by 6pm the crowd thinned as people got busy eating supper. So that gave us time to visit with each other and sure enough, by 7pm a lot of people visited our table until it got dark at 8:30.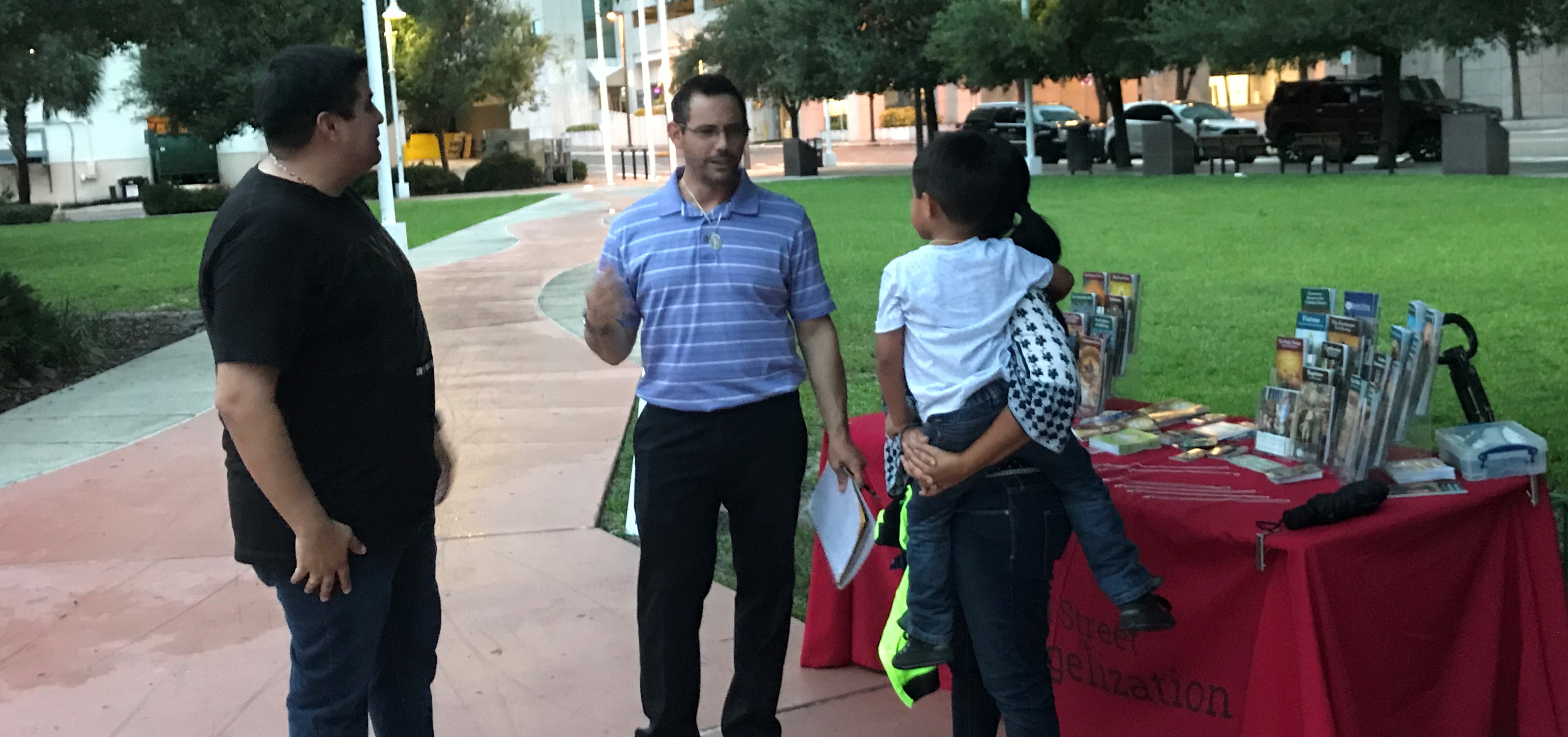 If you want to join us, please e-mail me at bill@brown.org. We have fun.