Tampa
Country:
United States
State or province:
Florida
Team Leader
Bill Brown
Contact
Admin
Login
---
Team Badges
---
Recent Blog Posts
---
Tampa Riverwalk - 10/16/21
February 16, 2022
---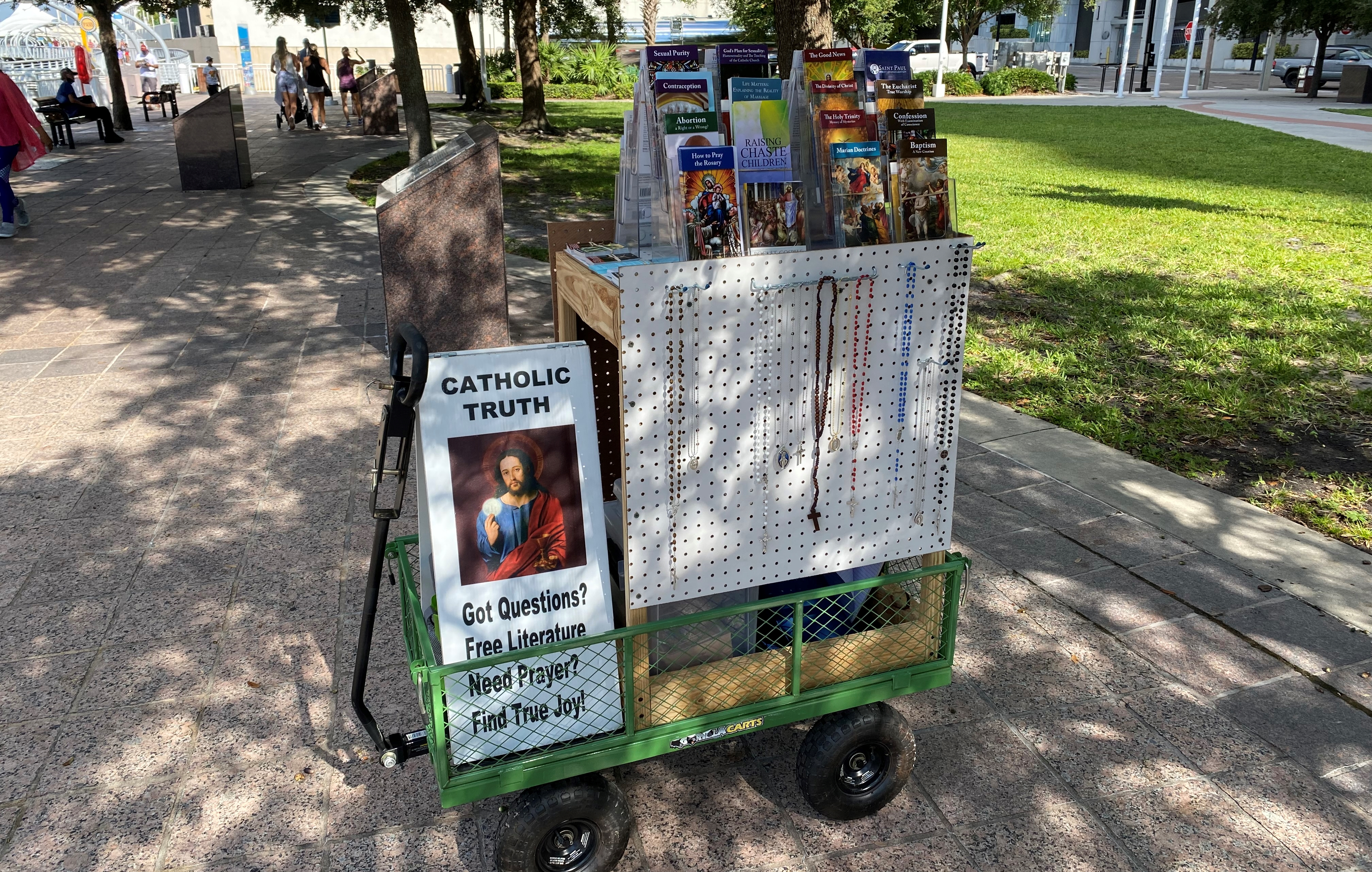 Since the only semi-valid complaint the Park people had against us was the setting up of a table, we switched to the METU (Mobile Evangelical Tactical Unit) for our October outing at the Riverwalk. Once again, the weather was beautiful, and we had a lot of foot traffic. Thanks to Reuben and Mike for joining me.
Suzanne asked for prayers for the conversion of her daughter-in-law because she viewed that as the best way to get her son back involved with the Church.
One request was a little unusual, Camilla & Gerald asked for the repose of their soul. They were (are) still alive, but I guess they were looking forward to the future.
If you live in or are visiting the Tampa area, please join us. We typically evangelize the 3rd Saturday of each month. E-mail me at bill@brown.org.