Tampa
Country:
United States
State or province:
Florida
Team Leader
Bill Brown
Contact
Admin
Login
---
Team Badges
---
Recent Blog Posts
---
Drive By Evangelization - 3/19/22
April 12, 2022
---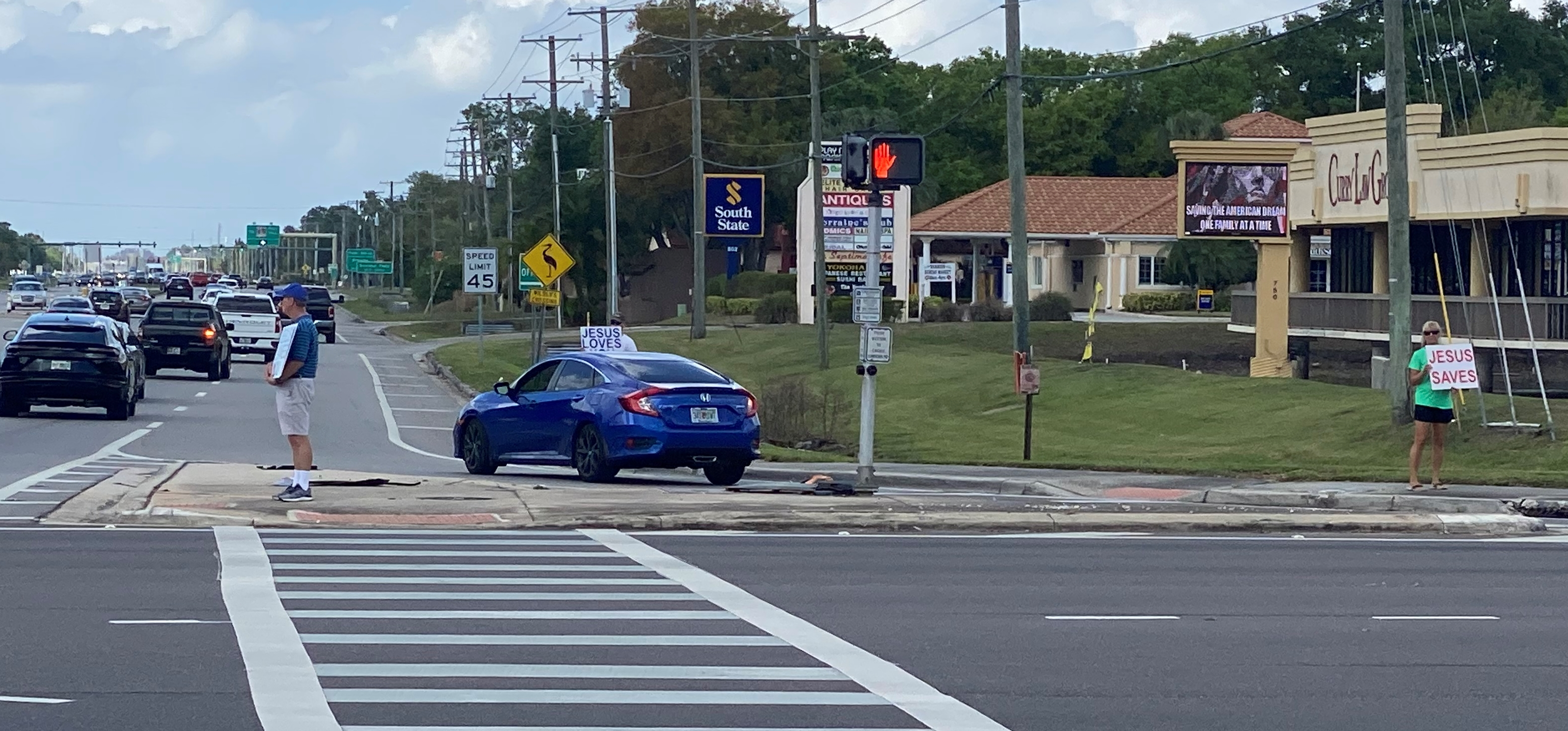 Although we have been back on the streets for a while, the Tampa Chapter of SPSE decided to return to our go-to outing during the dark days of COVID. Reuben, Ted, Bob, Stacie, and I waved, smiled, and held signs indicating Jesus' love for the passing motorists. It has proved to be a wonderfully successful way to evangelize to a lot of people. I bet thousands of cars passed us in those 4 hours. We received many horn toots, thumbs up, waves, and blessings from the motorists.
Thanks to Expert Construction Managers for supplying sandwiches and beer to the weary evangelists.
If you would like to join us, please e-mail bill@brown.org.