La Jolla Evangelization
July 23, 2020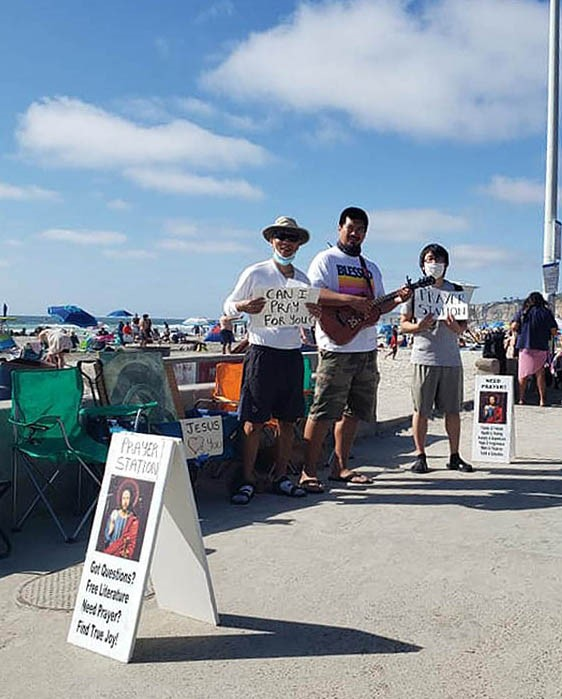 Great time beach evangelizing at La Jolla shores. Checking out a new spot for the summer and training two new people in street evangelizing. What a great and beautiful day, where we prayed with a few people and got a feel for the area. I even brought my guitar and played some music to brighten spirits.
The following Friday (the eve of the 4th of July) it was even better because we got to pray with more people that day. People love the beauty of the beach and water, but we hope to bring them the greatest beauty there is…Jesus Christ!
Read more...
---
A Billboard Pointing to Christ
December 19, 2019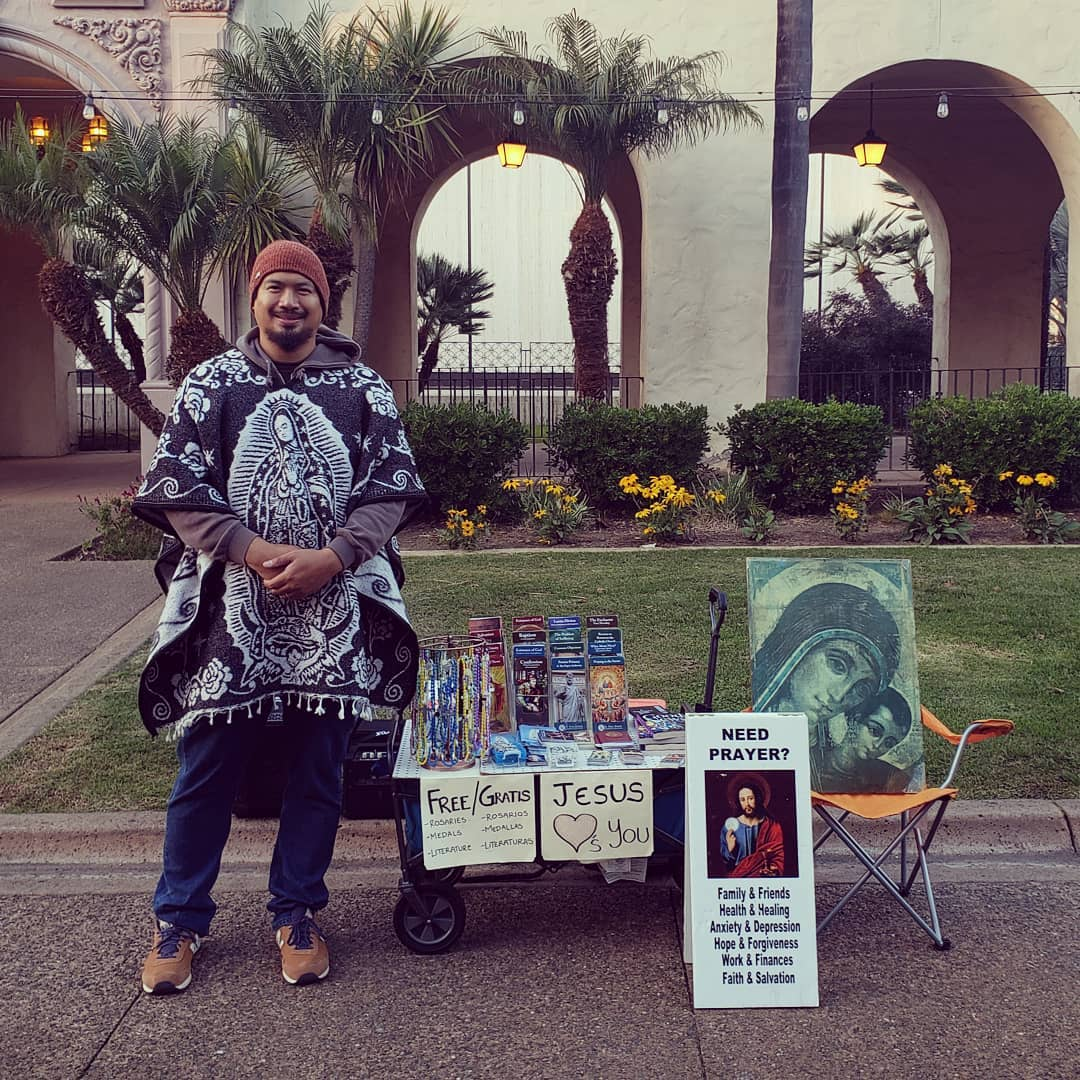 I went out evangelizing in Balboa Park on an unusually cold day in San Diego. I spoke to a few people but didn't have any dramatic encounters. However, I don't worry about that. I just try to show up. You never know what effect your presence alone can have, even if I just stand there like a billboard pointing others to Christ.
Speaking of billboards, I think it was a hope to perhaps get a conversation started by wearing this tilma in honor of Our Lady of Guadalupe, whose feast was just the day before. Like I said, no dramatic encounters, but I'm hoping my tilma got some people's attention and somehow planted some seeds.
Praised be Jesus Christ! Clothing pointing to Our Lord or Our Lady can be a great way to start a conversation on the streets. We can become a walking billboard for Jesus like today's evangelist.
Read more...
---