Hot Chocolate and Rosaries
February 3, 2023
In January, Our Lady Star of the Sea Parish in Bremerton, WA,  had an outing that combined street outreach with evangelization. We started out by watching the first training lesson from "The Basics" series of "Intro to Street Evangelization" videos. After that we made hot chocolate and headed out to the very rainy streets with a wagon full of supply packets, rosaries, and pamphlets. We prayed and talked to those on the street, and passed out rosaries at the ferry dock as well as filled cups with hot chocolate.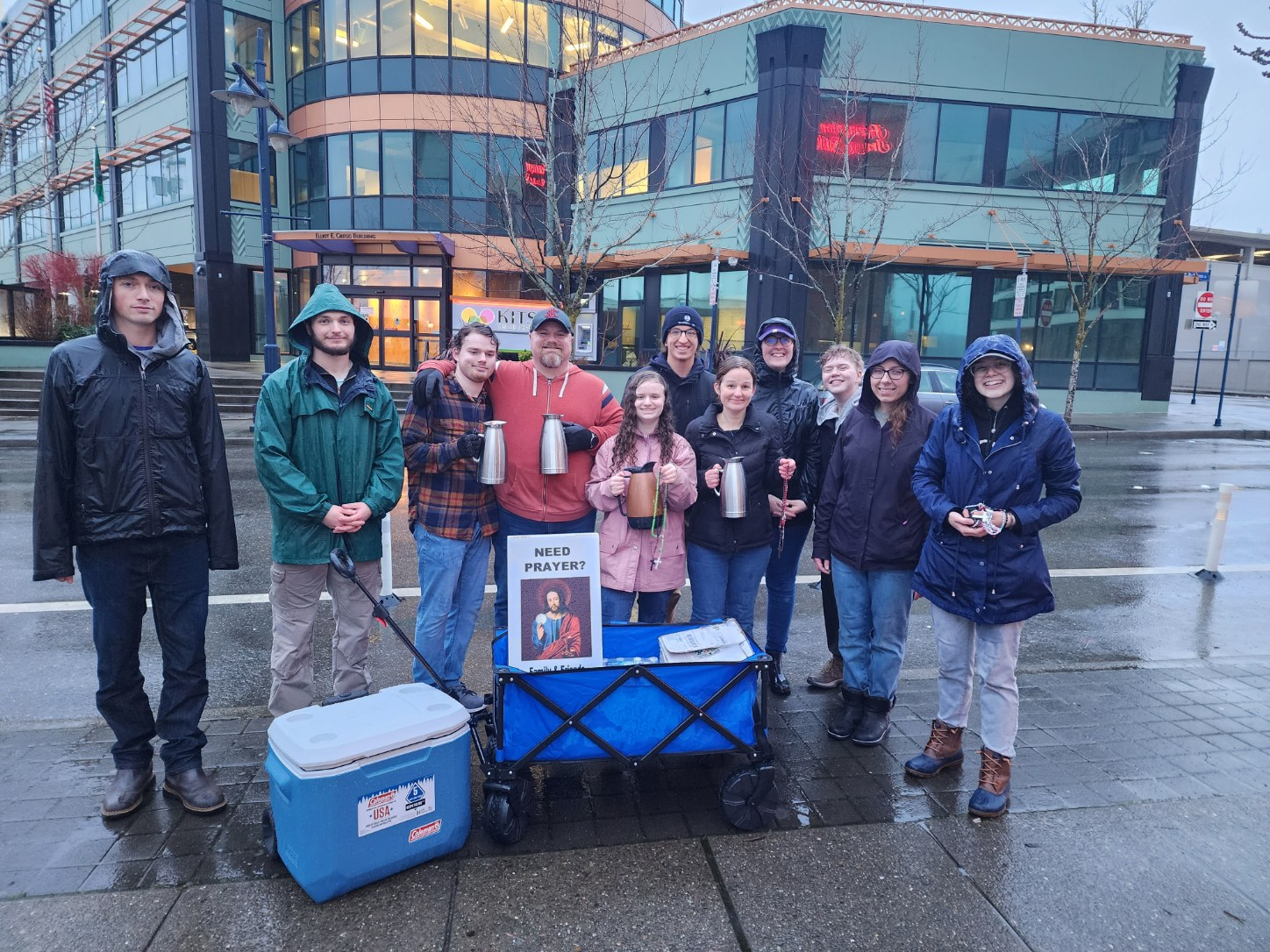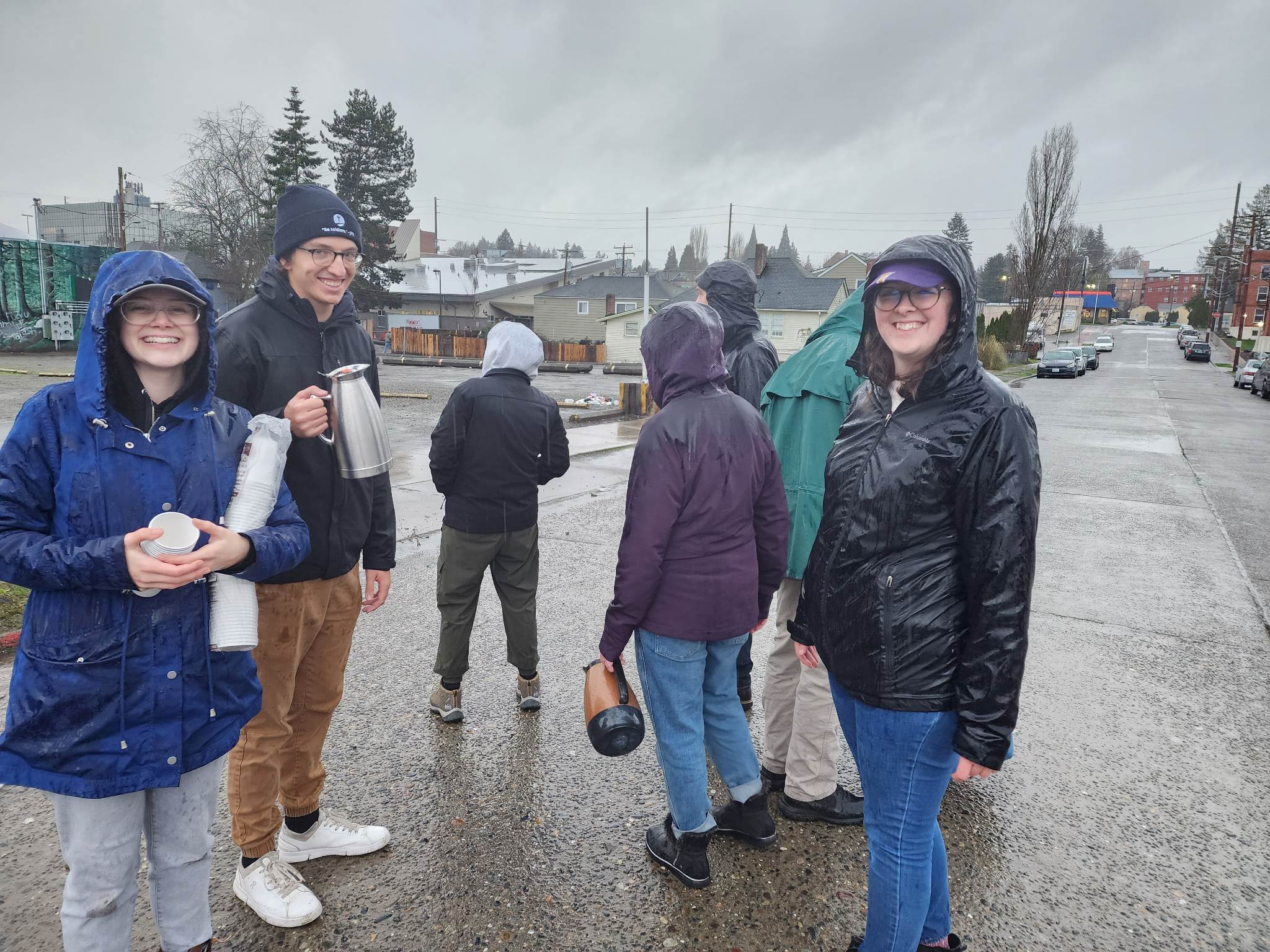 Although it was raining cats and dogs, we enjoyed our time interacting and witnessing for Christ! We are looking forward to continuing this outreach every month!
Read more...
---
Welcome to the Puyallup Washington Team Evangelization Page
March 24, 2021
I would like to welcome you to our page! My name is Kristina Pitts and I am the team leader here in Puyallup Washington. So far we have seen some great things! The Lord has been faithful to us and we have been able to evangelize and hand out rosaries at the downtown farmers market and on the street near Chik Fil A on Meridian in South Hill. Due to COVID we have had a slower than hoped for year but are excited to get back to the farmers market soon. Please text me at 253-722-9375 if you are interested in joining our ministry. The response from this community has been extremely positive. So many are interested in hearing the gospel and accepting a rosary. One father of a little boy asked me to teach his son all about the rosary! We had a wonderful conversation where, I pray, many seeds were planted.
This photo was taken on Meridian during COVID. We wanted to be a presence even while social distancing. We had so many honking their approval and cheering us on! I pray the Holy Spirit brought blessings to the community that day.
.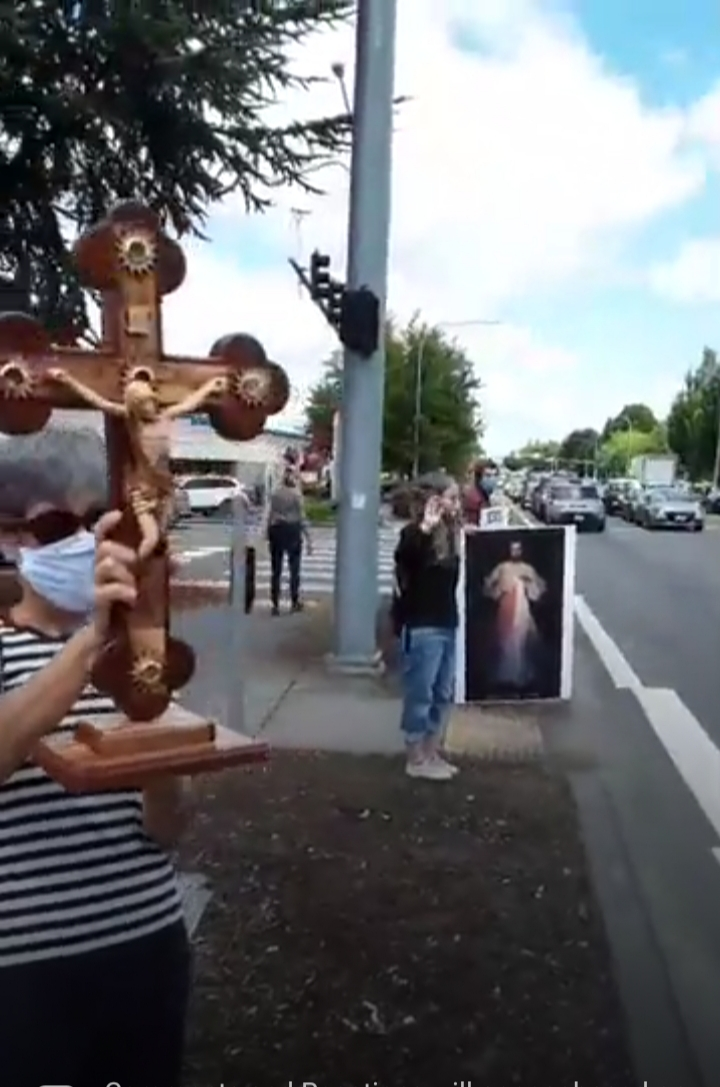 Read more...
---