Do Something About It
April 15, 2020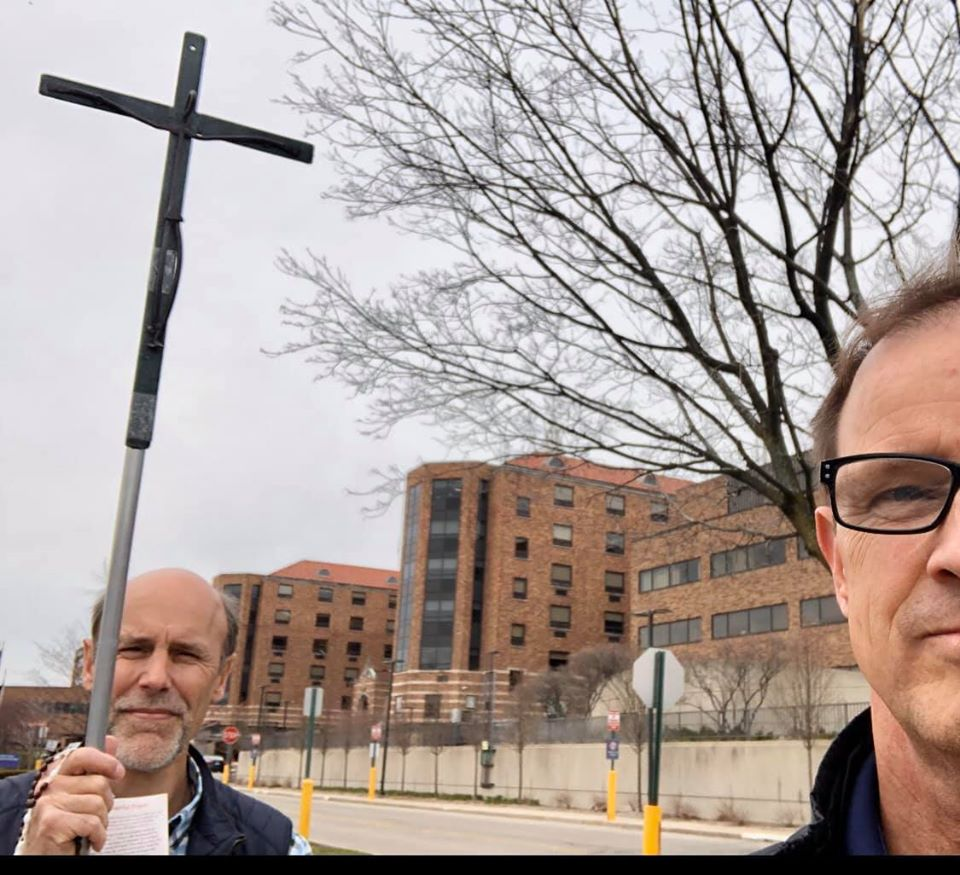 More than a few of us feel stuck at home and helpless during this time of COVID-19, and want to help in some way. We just want to do something to bring some light to the darkness. I've been feeling this way, so I recruited Dr. Tom to pray with me in front of St. John Hospital. (Tom's instant "yes" emboldened me…otherwise I probably would've just prayed in my car.) Our friend Joe joined us remotely from Brighton. Tom and I marched up and down in front of the hospital with our cross, praying a rosary and Chaplet of Divine Mercy. (Note: we stayed 6 feet apart the whole time).
We prayed for the people who have died, that God would have mercy on their souls. We prayed for the people who will die from this disease. We prayed for all of the patients, their families, the staff (true heroes!), and the whole world. And we prayed that you would draw closer to Jesus, who brings "the peace that transcends human understanding", and most importantly is "the way" to heaven (where pandemics don't exist.)
We were told that people saw us from their windows in the hospital and that our efforts were appreciated. We'll be doing this every day this week starting at 2:50 p.m.
Read more...
---