Read more...
---
Read more...
---
Tangled Rosaries Bring Evangelizing to the Beach
April 15, 2022
 This is the second year that I have taken my rosaries to the beautiful waters of Fort Myers Beach representing St. Paul Street Evangelization. I am always a bit apprehensive at first, wondering what my encounters will be like as I evangelize. I say a little prayer to the Holy Spirit before I begin and He never lets me down! Instead, He gives me the courage to smile, give confident, direct eye contact and as an opening, offer a free rosary. My husband brought down a little beach table to the ocean shore, where I laid my bag of rosaries. I began to open the bag and within seconds five people who were walking the beach noticed that I was trying, desperately to untangle them. They asked very graciously if they could help untangle the bundle and wonderful conversations followed! I asked the first lady if she would like a rosary and she asked if she could have four, one for each member of her family. They each chose their favorite color. She thanked me for doing this and thought it was a great idea. She asked if she could take a picture and send it to Grandma and said she was sure she would love this as this was something she had never seen!!
A young girl, who had been walking with her mom also started to help untangle rosaries. I thanked her and told her she should continue her beach walk. She told me she would rather do this because she didn't like to take walks…LOL. After a while I told her this was a special time with her mom and share God's beauty, she smiled as she walked away with a rosary.
As the wind blew, so did the rosaries. I had been talking to a young couple who told me they thought, "this was such a nice gesture" but they didn't need one. At that moment several rosaries blew over onto the sand. As they ran to pick them up, the young man said, "I think this is a sign that I need this one!" Thank you Holy Spirit-I think I saw Him give me a wink:-).
Another gentle man who took a rosary offered a donation, which, of course, we never accept. He asked why I do this and I answered because Jesus wants us to…his smile told me that he understood. His wife later told me that she couldn't believe he had come home with a rosary because she had recently heard that her favorite aunt passed away a few days ago and she had loved making rosaries for her church. I saw the gentleman a few days later who said he knew they would have a safe trip home because he had a rosary.
Someone told me that they didn't know how to say the rosary . I usually have an explanation sheet with me but it was too windy to put them out. I decided to explain but it seemed too complicated so I told them to just hold the rosary close to their heart and offer a prayer on each bead for some one who needed help and also to give thanks for all their gifts.
Lots more positive comments, prayers and thumbs up were sent my way. Some even offered to pray for me.
Thank you Jesus for a most enjoyable day!
In addition to Evangelizing on the beach, I took a walk on Good Friday and hung rosaries on the fence along the way.  This is a simple way to spread the Good News!
An another note, I have heard that St. Leo's Soup Kitchen will be in full operation sometime in May...fingers crossed.
SVDP store in Utica will also be moving this summer.  I will update when I know more!
tion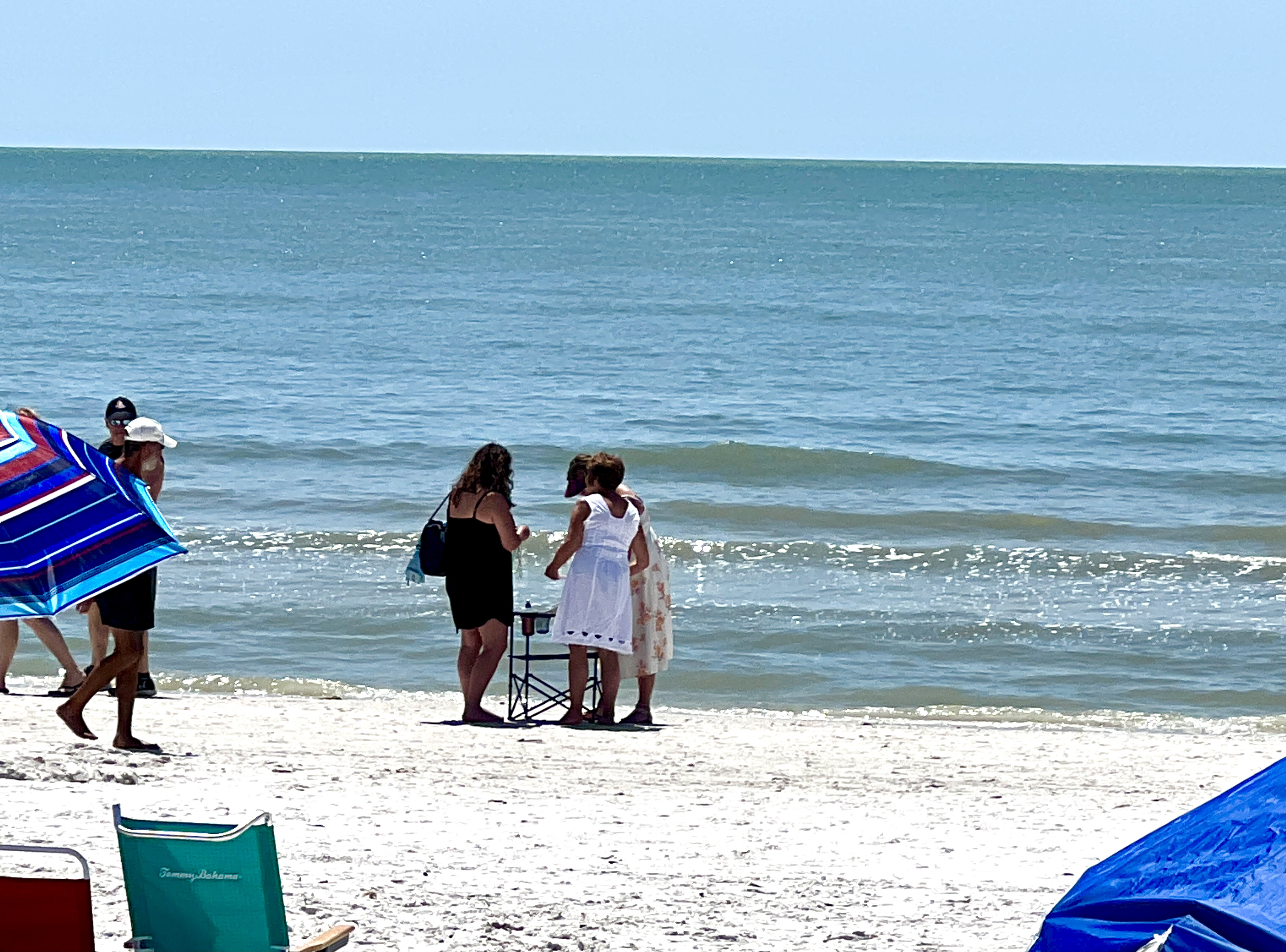 II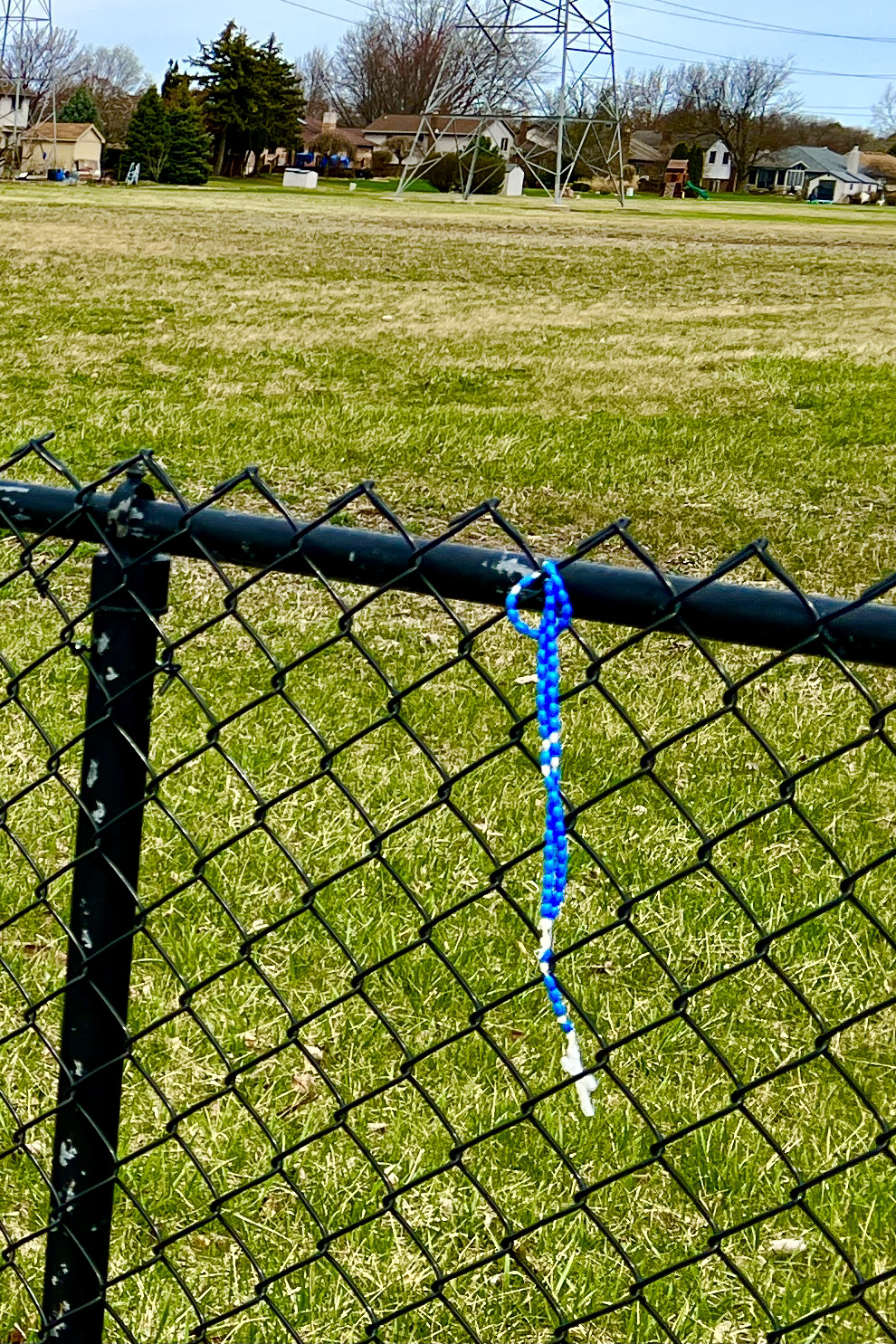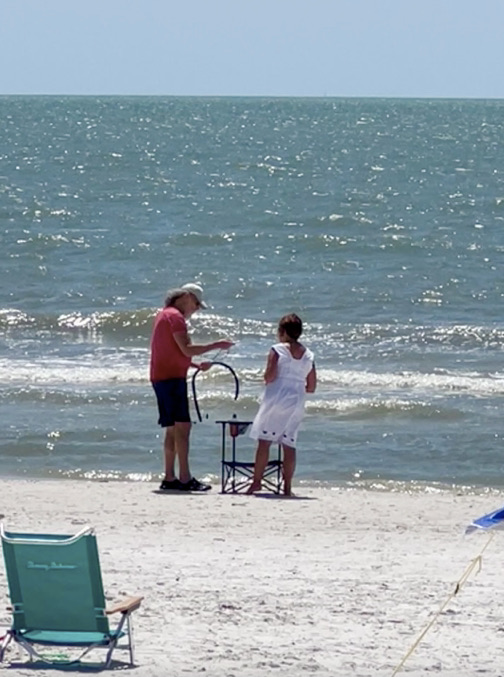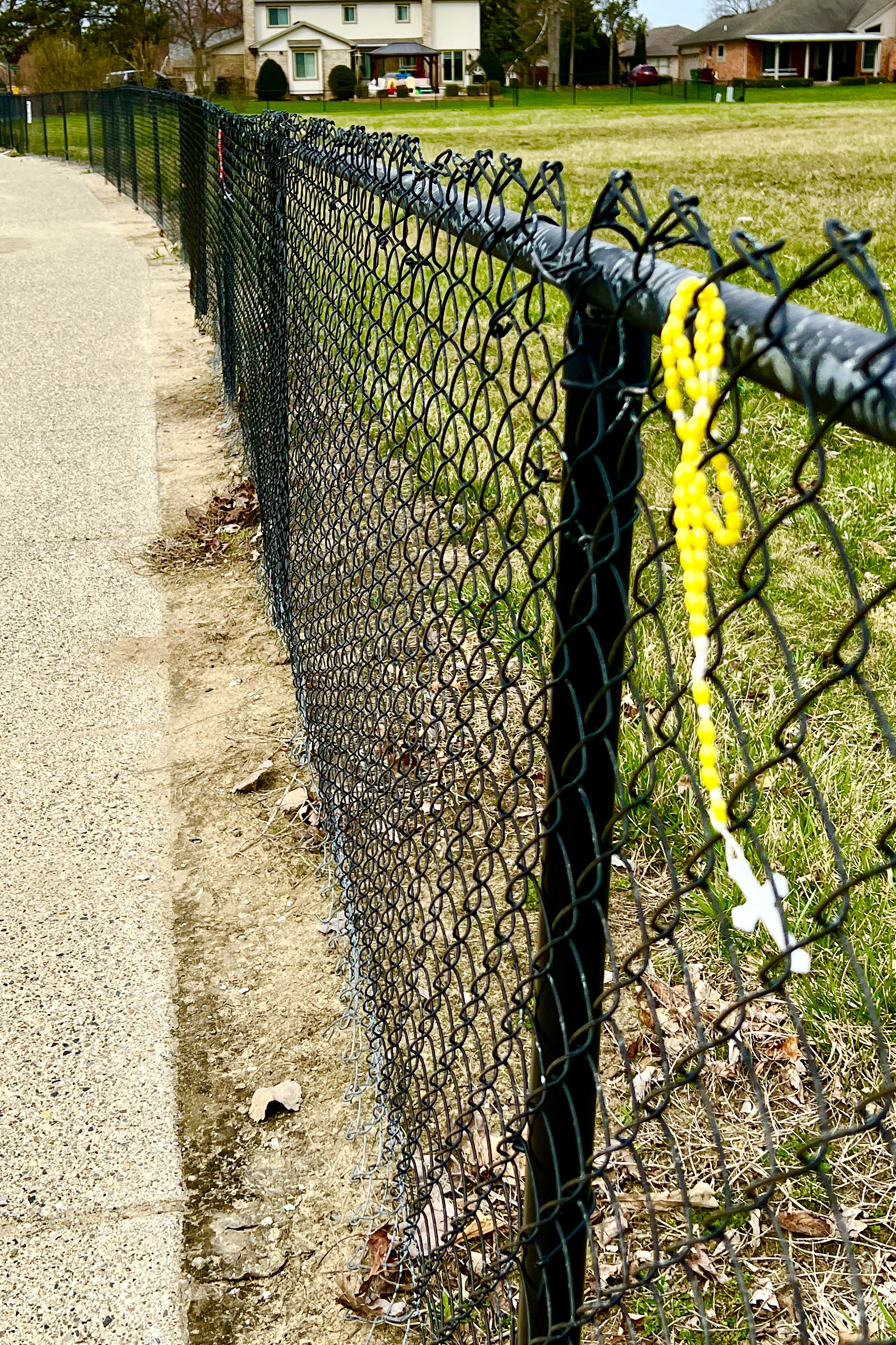 Read more...
---
Read more...
---
Read more...
---
Read more...
---
Read more...
---
Read more...
---
Read more...
---
Read more...
---
Read more...
---