Seeing Smiles Through Masks, Pt. 2
August 14, 2020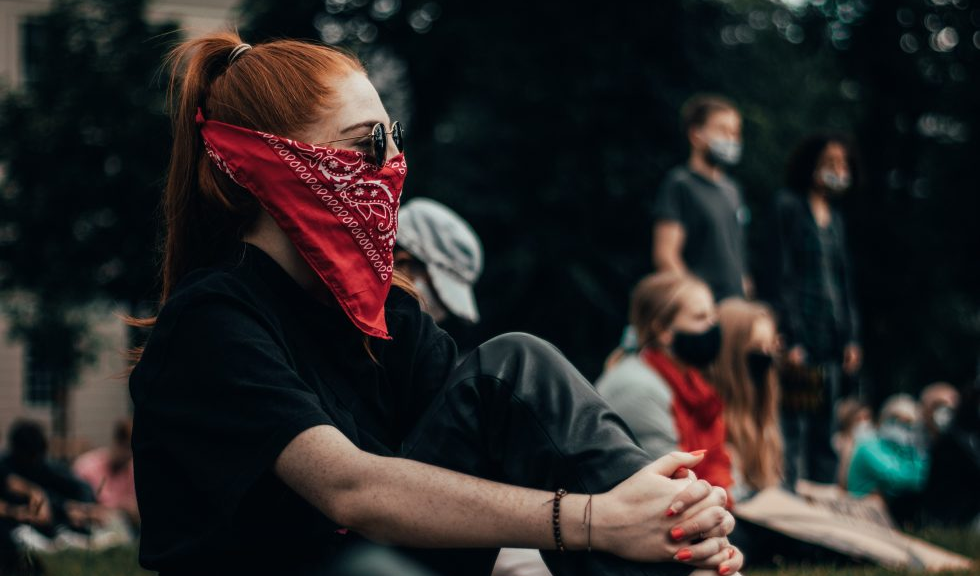 After a hearty greeting from Alex, an elderly couple warmly greeted us on their way into the Farmer's Market. They asked us what Church we were associated with and when we exclaimed St Oliver's, through their enthusiasm, they proclaimed they too were from St Oliver's. On their way out of the market, we jokingly asked if they were going to share their food purchases from the Farmer's Market, at which point the husband politely told us no. At which we replied with a verse from the Bible for loving their neighbor – which could mean sharing, the wife joyfully expressed her pleasure of us sharing the Bible and our Faith and she let her husband know what our Catholic Faith teaches us. This was truly a witness of our Faith in action! I do not believe this was a charitable act, but if we had been serious, they would have shared their purchases with us out of true love.
A woman looked at us intently while she passed us on her way into the Market. During her return to her car, she crossed the street and approached us to ask what Church we belonged to. We let her know St. Oliver's Catholic Church. She explained she was not Catholic but was a churchgoing Christian. She was grateful we were out and expressed how much this was needed due to the pandemic and how people felt lost and alone. She let us know her name was Jane and we introduced ourselves. She reached for her pocketbook and asked if we would accept a donation. Of course, SPSE does not accept donations on the street. However, it was a very touching expression of her Christian faith. She mentioned her church has not opened for services yet. We explained St. Oliver's was conducting services within the pandemic guidelines and reservations were required. We let her know the Mass times, as she appeared interested in attending service. Particularly since her church was not open and she seemed to have a longing to worship God in a Church. Our hope is during the next time we visit the Market, Jane will visit us again and we may be able to introduce her to the beauty of our Catholic Mass.
Praised be Jesus Christ!
Read more...
---
Seeing Smiles Through Masks, Pt. 1
August 14, 2020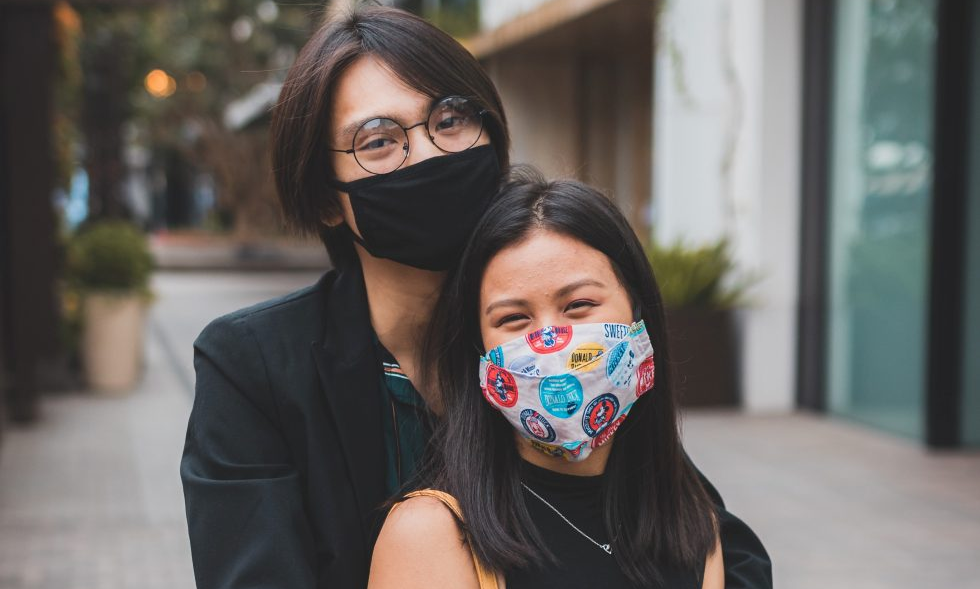 The St. Oliver's SPSE team made its first appearance since the start of the pandemic. We welcomed a new member (Alex) who joined us for the first time. His energy and enthusiasm were immediately evident as he greeted all who passed by with words of faith. He waved at cars entering and leaving the market parking lot and by his witness, the smiles were definitely larger on the way out than on their way into the parking lot.
One of the first stories I remember was greeting a husband and wife going into the Farmer's Market. When they came out, the man hollered to us "John 3 16!" We said, "Yes!" and, they came over to make small talk about loving Jesus. Next a lady came up to the table to talk to us, so we chatted for a little while telling her about SPSE and about St. Oliver Plunkett. She seemed interested in items on our table, so we talked about the pamphlets, medals and rosaries. When we told her she could have anything on our table she said she couldn't take anything because she was Baptist and didn't worship Mary. We said we didn't worship Mary, but we do honor her as the mother of Jesus. Before she left, I offered her a pamphlet on praying the Rosary which she accepted.
Later on, a lady and her mom came to the table as they were heading to the market and asked what we were doing, so Alex told her about our group and finished by asking, "do you go to church, what church do you go to and where are you with Jesus?" At that time, we had some discussion about our church but she was anxious to get to the Farmer's Market so her mom could sit for a while. She said she would talk to us on the way out, and she did indeed stop by later. So we started discussions on the Catholic church and invited her to come to Mass with us at St. Oliver Plunkett and gave her some material on the Catholic church. She said she would try to come to church and that she hoped to see us again so we can talk more.
Be it from the isolation of the pandemic, or the realization we need God in our life, the overall encounters of the day were a testimony for the purpose of SPSE and the need for us to be on the street proclaiming God's word. The energy level was too high to be measured and the love through smiles and discussion were heartfelt. One may ask how do you see a smile through a mask? It is only through the power of our Lord Jesus Christ, that allows the hidden smile to be seen. Perhaps this was a little miracle of the day.
Praised be Jesus Christ!
Read more...
---
Faith Sharing amid fear and anxiety during the Coronavirus
April 4, 2020
The Snellville St Oliver's SPSE Ministry was called by the Holy Spirit to reach out to several members of the Church and form an online webinar to share faith discussion and conduct a Bible study about fears we are encountering during this pandemic times.  The Bible study was an outreach of the same Bible study as presented on FORMED (FORMED.ORG).  With the technology of Skype, we set up an online meeting one evening and shared Scripture and discussions.  Clearly due to the shelter in place restrictions, we long for face to face interaction.  The death of a prayer partner was revealed during our discussion and this left a large hole in one member's heart.  But it was through dialog and sharing Scripture which offered a calming presence for this member to ease her grief.  As Fr. Benedict Groeschel has said – "A day shouldn't go by without you thinking about eternity. Before this evening is over your life may cease."  We are living for eternity, not for this life.  We shared several passages addressing fear and anxiety.  They included Matthew 6:25, Psalm 28;8, Proverbs 24:10, Luke 12:30-31, Ephesians 3:17 and 1Peter 5:7.
As we discussed each passage, the Holy Spirit directed our conversation to the next passage.  It was a moving discussion with kindness and compassion shared by all.
The Lord loves us, this is the source of our strength and we are asked to reaffirm it each day.
God brings good out of all things.
May those suffering during this time from illness, loneliness,  fear or anxiety, may you find strength in the Lord and may you reach out to others as you are not ever alone.   We are meeting online each Wednesday evening at 7 and welcome others to join us.
May God Bless you!
Read more...
---