Missionaries March Onward
May 11, 2020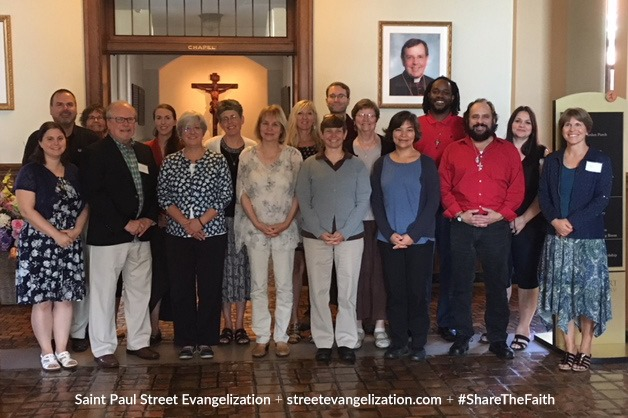 Since January, our Regional Missionaries (RMs) have put in close to 1000 man hours evangelizing, networking, giving talks, working with local teams, or other related efforts. While the number of hours our RMs have spent evangelizing is down (which is completely understandable due to the Coronavirus), they are still plugging away on a variety of other associated tasks. Some have watched (or plan to) the "Calling for Prayer" webinar and pursued opportunities for implementing it in their own parishes.
On an individual level, one RM went door to door and left material about parish activities and resources available to help parishioners in need. Another RM has been "evangelizing with his First Communion students/parents and Confirmation students/parents." And yet another RM (a teacher by profession) has been working from home and trying to evangelize with her students and the parents of her students.
Praised be Jesus Christ!
NOTE: this photo was taken at a training event before the pandemic
Read more...
---