Gilbert Farmers Market - Saturday 4/17/21 Recap
April 21, 2021
Hello Everyone,
It was great to be out at the Gilbert farmers market again and almost felt like the pre-covid days again with people flocking to the market.  The morning started out a bit slow but then it picked up with several great conversations.  We even had a very good exchange with William, who is a Protestant Preacher who sets up across the street from us and live streams his Bible study sermons.  He was very open as I  explained some important truths of the Holy Catholic Church regarding the Sacraments of Reconciliation and the Eucharist.  I invited him to Mass with me and encouraged him to take me up on it if his heart was stirred in any way.  Anthony and Frank were having a great time and engaging with all sorts of people.  I am including a few pics below from the day.  We hope to get out again soon so please come out and join us!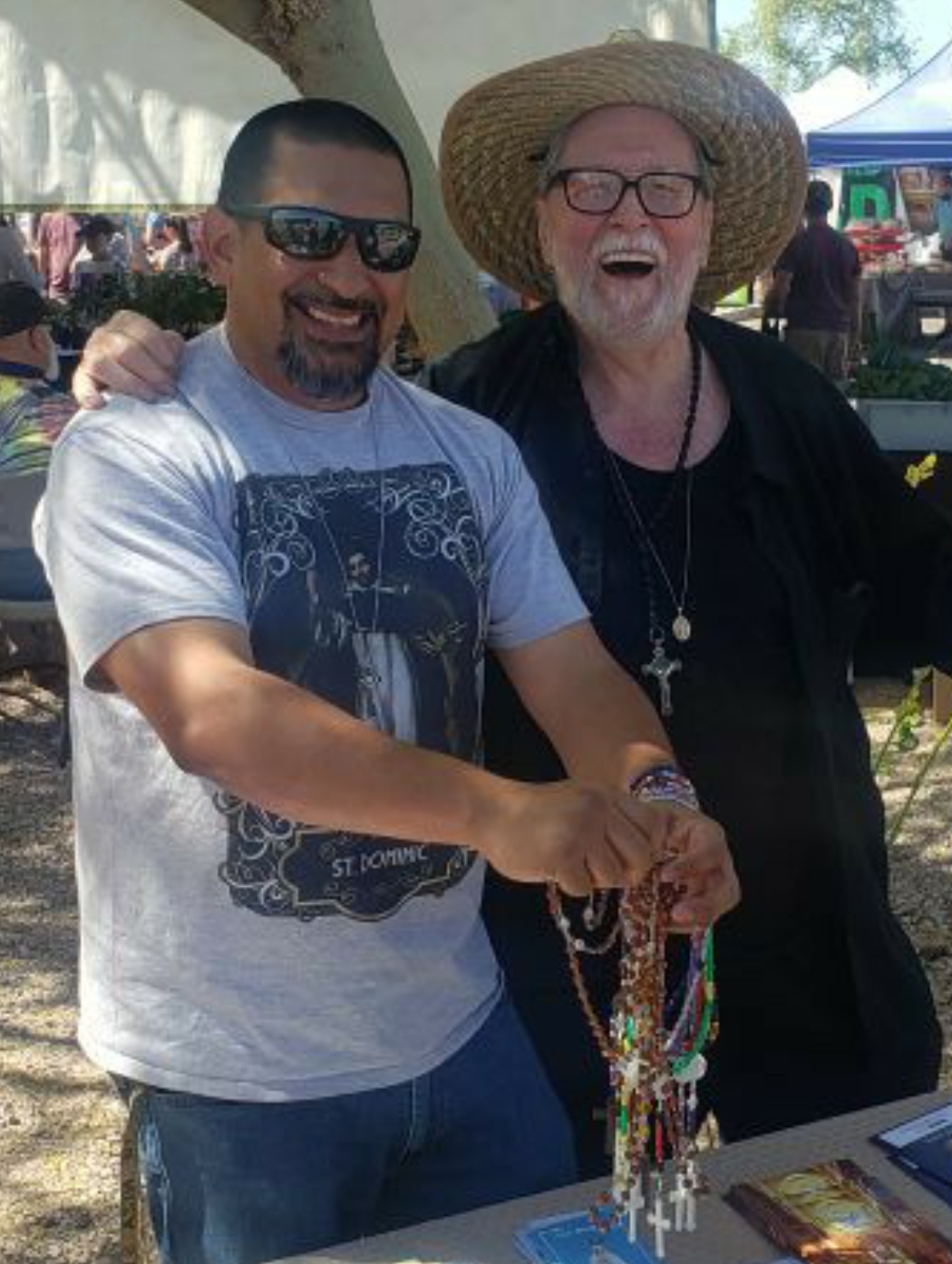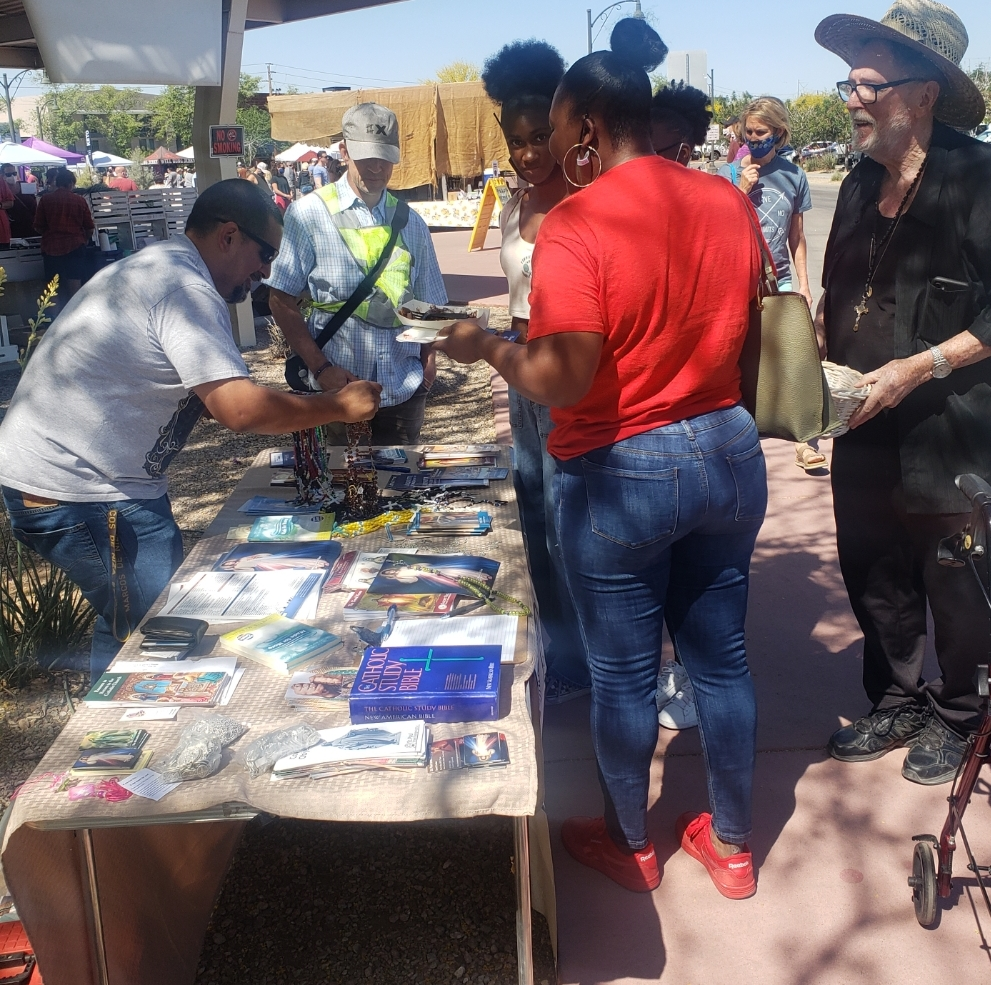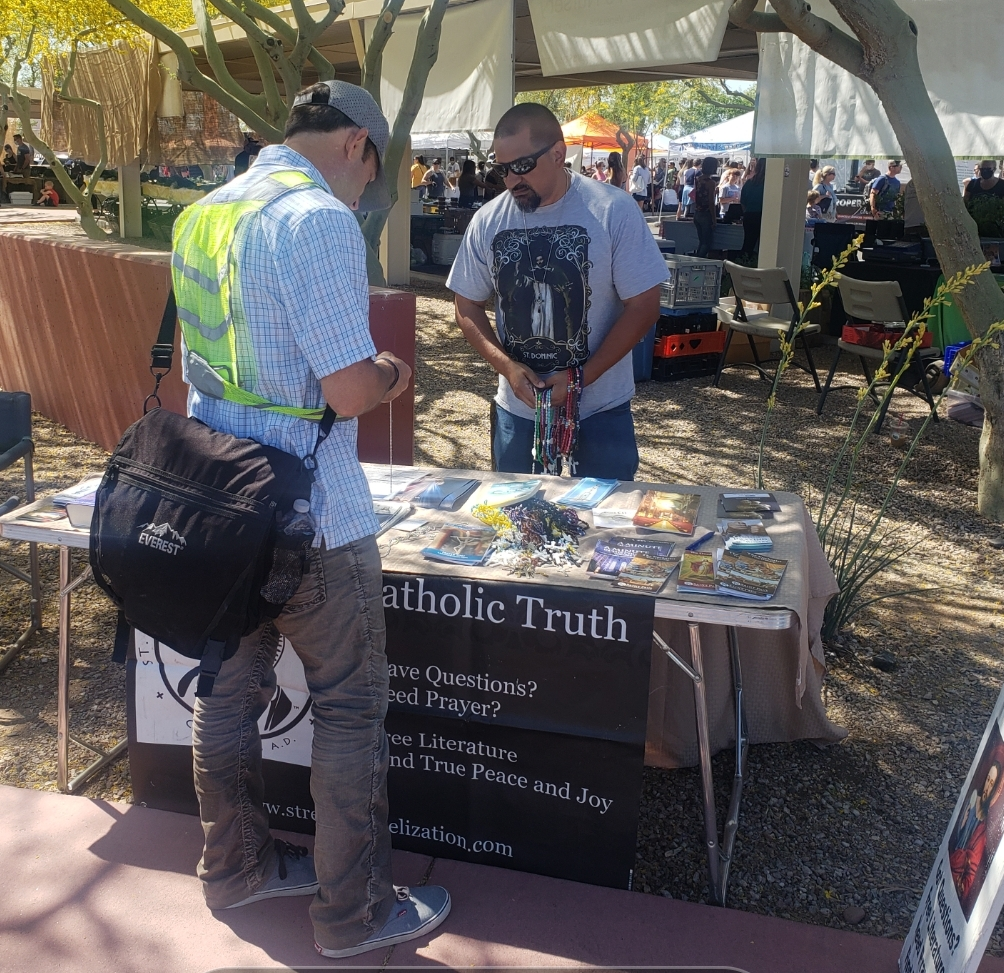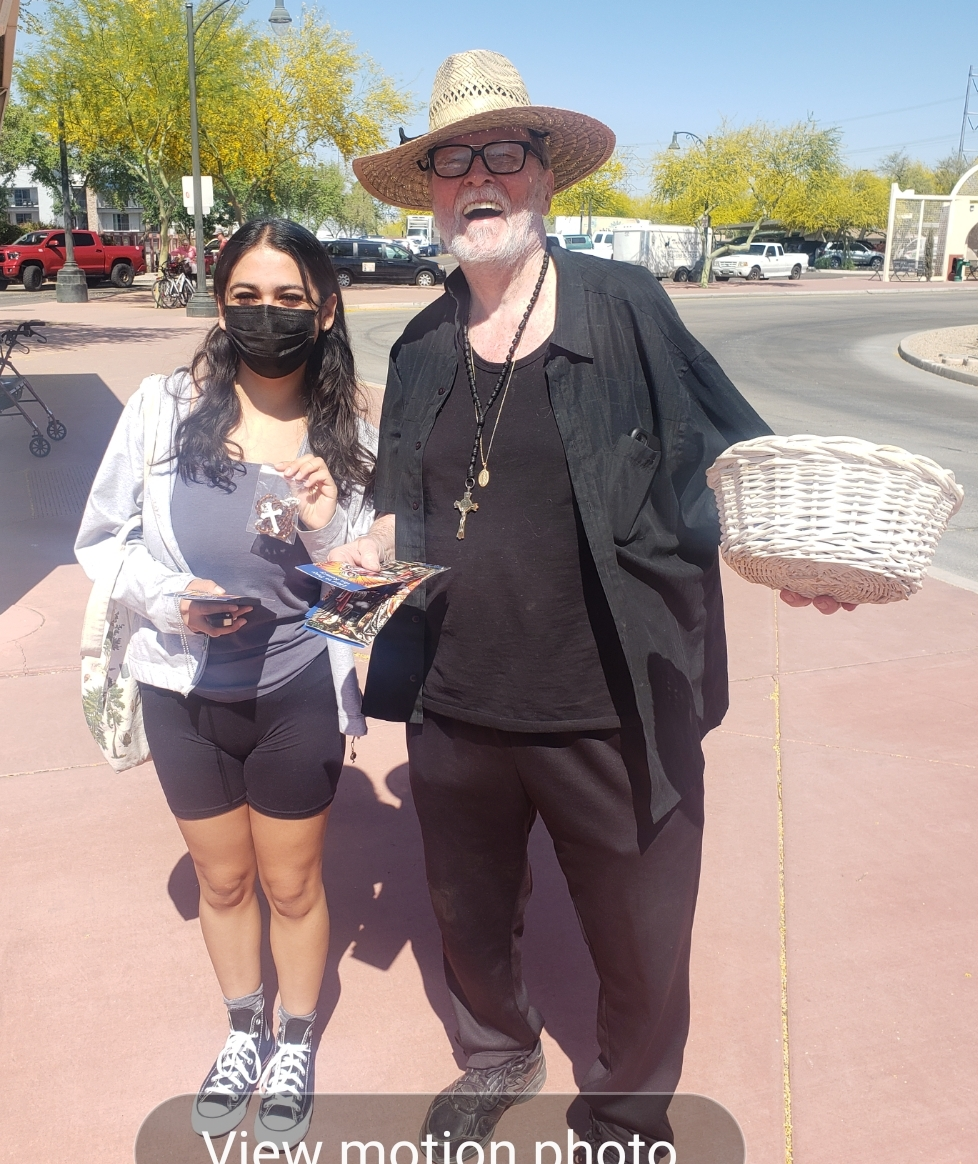 Read more...
---
Welcome to the East Valley chapter of St. Paul Street Evangelization
July 23, 2019
St. Paul Street Evangelization is a grassroots, non-profit organization, dedicated to responding to the mandate of Jesus to preach the Gospel to all nations by taking our Catholic Faith to the streets. We do this in a non-confrontational way, allowing the Holy Spirit to move in the hearts of those who witness our public Catholic presence.
To learn more about St. Paul Street Evangelization at the national level, click here.
We are starting to identify some regular events in the Mesa, Gilbert, and Chandler, AZ area in the hopes of putting together a "regular" schedule of where we plan to be so you an join us from time to time as your schedule permits.  Please let us know if you have suggestions.
We are also in the process of visiting East Valley parishes after Sunday masses to provide information, raise awareness of SPSE, answer questions, and sign people up to join us.
Please pray about joining us some time soon!
Your brother in Christ,  Dave Tucker
Read more...
---