Miraculous Medal – St. Catherine Labouré
September 16, 2019
The Blessed Virgin Mary appeared to St. Catherine Labouré in 1830 in Paris, France. This 28 minute video explains the history and importance of the medal and why of all holy medals it is the most produced medal ever, and why millions of people wear it to this day.
If you click on "YouTube" after clicking on the video below it will take you to the YouTube site where you can read the video description which explains the symbolism of the Miraculous Medal.
https://www.youtube.com/watch?v=a3Z3hi-Q3k4
Read more...
---
Welcoming the Stranger
September 16, 2019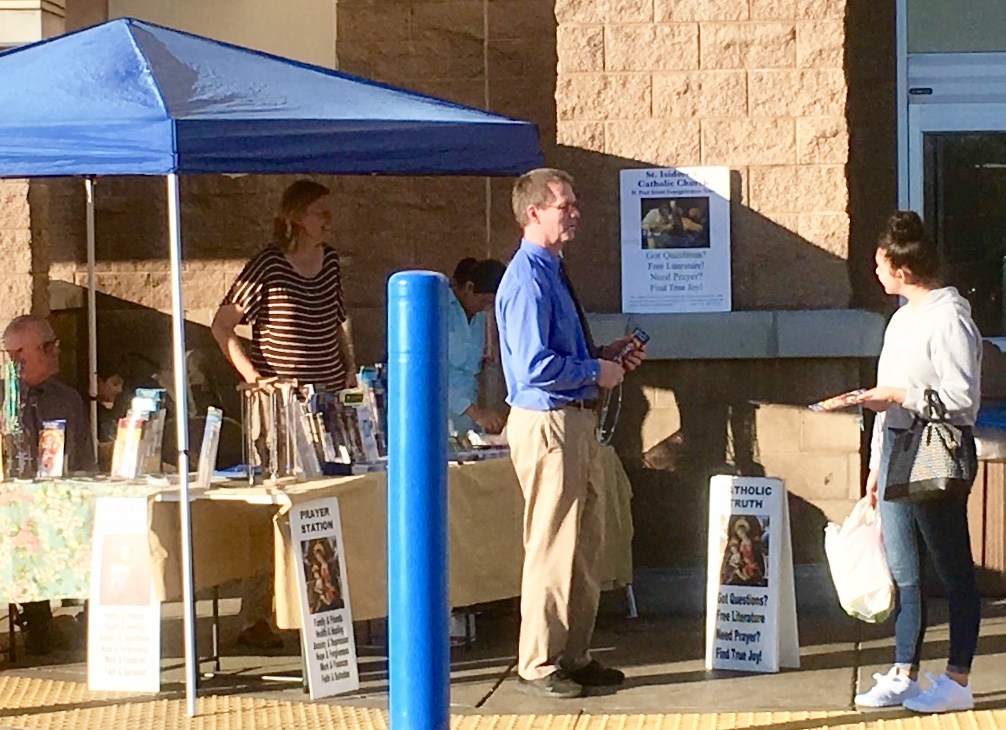 We had an interesting experience at our last outing to Walmart. Someone had taken our usual spot in front of the store without the store's permission. By God's Grace, everything worked out–the person in our spot loaned us a shade tent and a table that we really needed and we found that the new spot worked even better for our team! And the person in our spot gratefully accepted a Miraculous Medal.
As usual, team members received many graces from sharing their love of the Catholic Faith with strangers and welcoming all to learn more about the fullness of the Christian Faith in the Catholic Church. We even made a new friend with a staunchly anti-Catholic gentleman who came to see that at least a few Catholics seem to be sincere Christians. Which we think was some major progress!
Read more...
---